Here's How Salma Hayek Saw Balenciaga's Fall '21 Fashion Show without a Face Mask Amid COVID-19
Some celebrities seem to have enjoyed the lockdown journey in their homes, and an example is Salma Hayek, who graced the Fall 21 Balenciaga Fashion Show without the hassle of a face mask.
Salma Hayek took to Instagram to post two-slide pictures while enjoying time at the Fall 21 Balenciaga Fashion show, giving followers a peek of her experience at the show. She captioned:
"[...]Fall 21 @balenciaga show. I didn't have to dress up or put makeup on, because I got to watch it virtually from home..."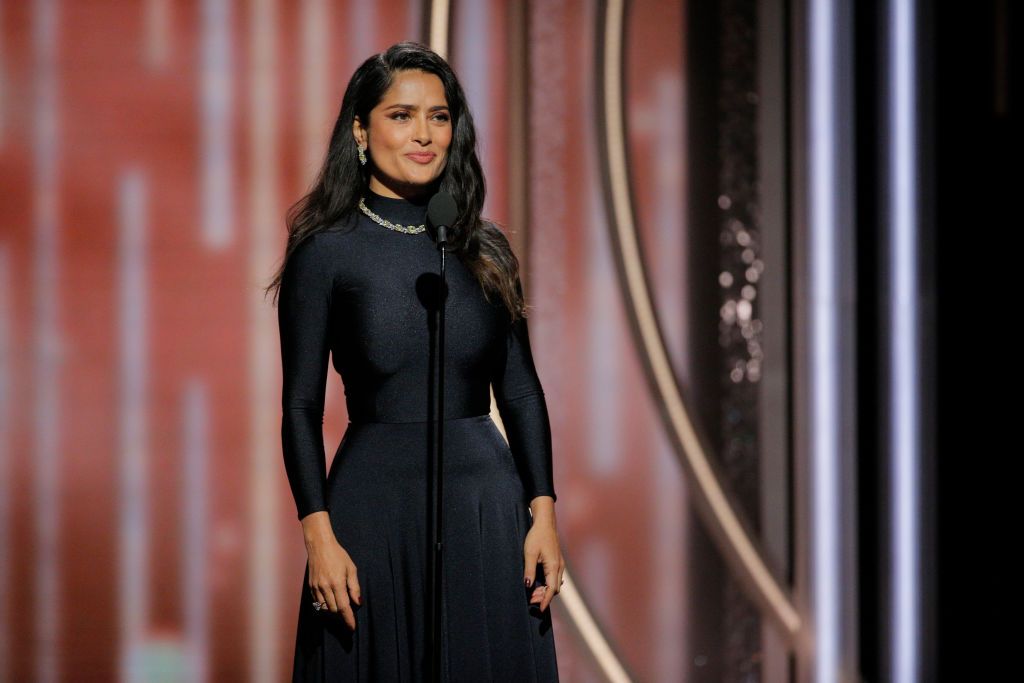 The post, which attracted over 600 comments from excited fans, had a long flow of love smileys as they all were happy for the star. A particular fan's comment read:
"That's what I call luxury?"
With a homely background, Hayek sported a round black neck with a pair of black pants while she enjoyed the show, wearing an Oculus VR and controllers while standing in the first slide.
The second slide revealed her newly bought Balenciaga game in its grey pack with its energizer, cords for connection, and a mini guideline for easy usage of the device.
Hayek goes all out for fun and entertainment as she displayed her Christmas spirit on Instagram.
The luxury brand Balenciaga, which is currently based in Paris, with its creative director, Demna Gvasalia, showed the Fall 2021 collection in a newly released video game. 
Gvasalia said the brand started working on the idea last  April and added that fashion was all about loving clothes and using them as a "modern armor" to express oneself.
Due to the manner in which the show happened, Hayek didn't have to glam up, or even put on a nose mask to attend the fashion show because the brand used virtual reality to simulate the catwalk experience.
The video game helps to imagine a new world that takes one through Balenciaga-centric scenery, including a store setting, urban street, a bus stop, and many others.
The representation of its medieval armor was made synonymous with a futuristic robot or android due to the fact that the human body is still the same even after centuries later.
Hayek goes all out for fun and entertainment as she displayed her Christmas spirit on Instagram with a picture of her in a gorgeous brown blazer with a matching hat. 
The 54-year-old is definitely a fan of holidays as she does well to send wishes to her followers on special days such as Halloween, Mexican Independence Day, and many others.