Cher, Hoda Kotb and More Celebs Send Sweet Messages in Honor of Dolly Parton's 75th Birthday
Cher, Hoda Kotb, and Jimmy Fallon joined a host of celebrities to celebrate country music icon Dolly Parton as she marked her 75th birthday. They took to social media to send lovely tributes to the celebrant.
Country music legend Dolly Parton turned 75 yesterday, January 19, and an array of tributes rang in from celebrities, commemorating the special day. Today" anchor Hoda Kotb sent a sweet message to the celebrant, writing:
"Yay! @DollyParton, we celebrate you every day... a little extra today!!"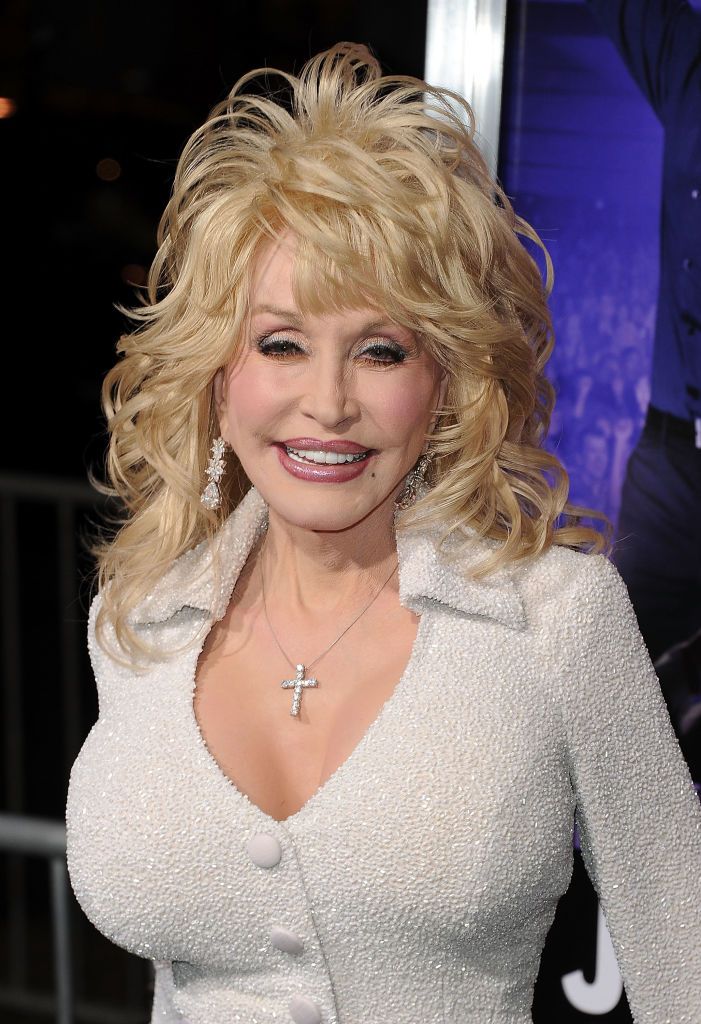 The "Joelene" crooner replied with a love emoji, to which Kotb sweetly responded. The journalist noted that nothing beats a hearty response from the iconic vocalist and gushed about how much she loved Parton.
Singer Cher wished Parton a happy birthday and declared her eternal love for her alongside a kiss emoji. Actress Jamie Lee Curtis shared a regal black-and-white throwback photo of the birthday girl.
Yay! @DollyParton we celebrate you every day... a little extra today!!

— Hoda Kotb (@hodakotb) January 19, 2021
Alongside the vintage image that showed the veteran singer holding a microphone and smiling, Curtis wrote that she will always love her. Renowned host Jimmy Fallon shared a video of one of Parton's appearances on his late-night talk show.
For her special day, Parton followed in her usual trend of spreading joy.
HAPPY 🎂DAY DOLL,I'll
LOVE YOU FOREVER.
💋
ME

— Cher (@cher) January 19, 2021
In the clip, the "Coat of Many Colors" singer teased Fallon to try on one of her wigs, and to her surprise, the comedian agreed. The show host joked in the caption that he was wigging it out because it was Parton's birthday.
Comedienne Ellen DeGeneres shared a video of her and Parton dancing during an appearance on "The Ellen DeGeneres Show." The 62-year-old wished the nine-time Grammy Award winner a happy birthday.
She then appreciated Parton for her in saving the world. Actress Reese Witherspoon lauded the veteran for her bright spirit and passion. The "Big Little Lies" star confessed that Parton always inspired her to dream bigger. 
For her special day, Parton followed in her usual trend of spreading joy. She called for kindness in the world via a special birthday message on her social media platforms. After thanking fans for the kind words, she wrote:
"This year, my wish is a call for kindness. We can't just hope for a brighter day. We have to work for a brighter day. Love too often gets buried in a world of hurt and fear."
The 75-year-old shared a longer version of her birthday statement on her website, addressing the COVID-19 pandemic and urging her followers to donate to worthy causes or volunteer as a way to make the world a brighter place. 
Streaming platform Netflix echoed Parton's core message, sharing an empowering video message on Twitter. The celebrant encouraged her fans while sharing life lessons from her more than six-decade career.