Dua Lipa Responds to Pregnancy Rumors after a Misinterpreted Instagram Post Left Fans Confused
Dua Lipa has denied the rumors that she is expecting her first child after a social media upload was misinterpreted by fans as a cryptic pregnancy announcement.
Dua Lipa is clearing the air after a social media post raised speculations that she is pregnant. It happened that on January 13, the singer posted a photo on Twitter with an array of random baby emojis.
Five days after the upload, Lipa set the record straight during an appearance on "Jimmy Kimmel Live." When asked about the story behind the post, she explained that she enjoys finding "little random emojis" and attaching them to her photos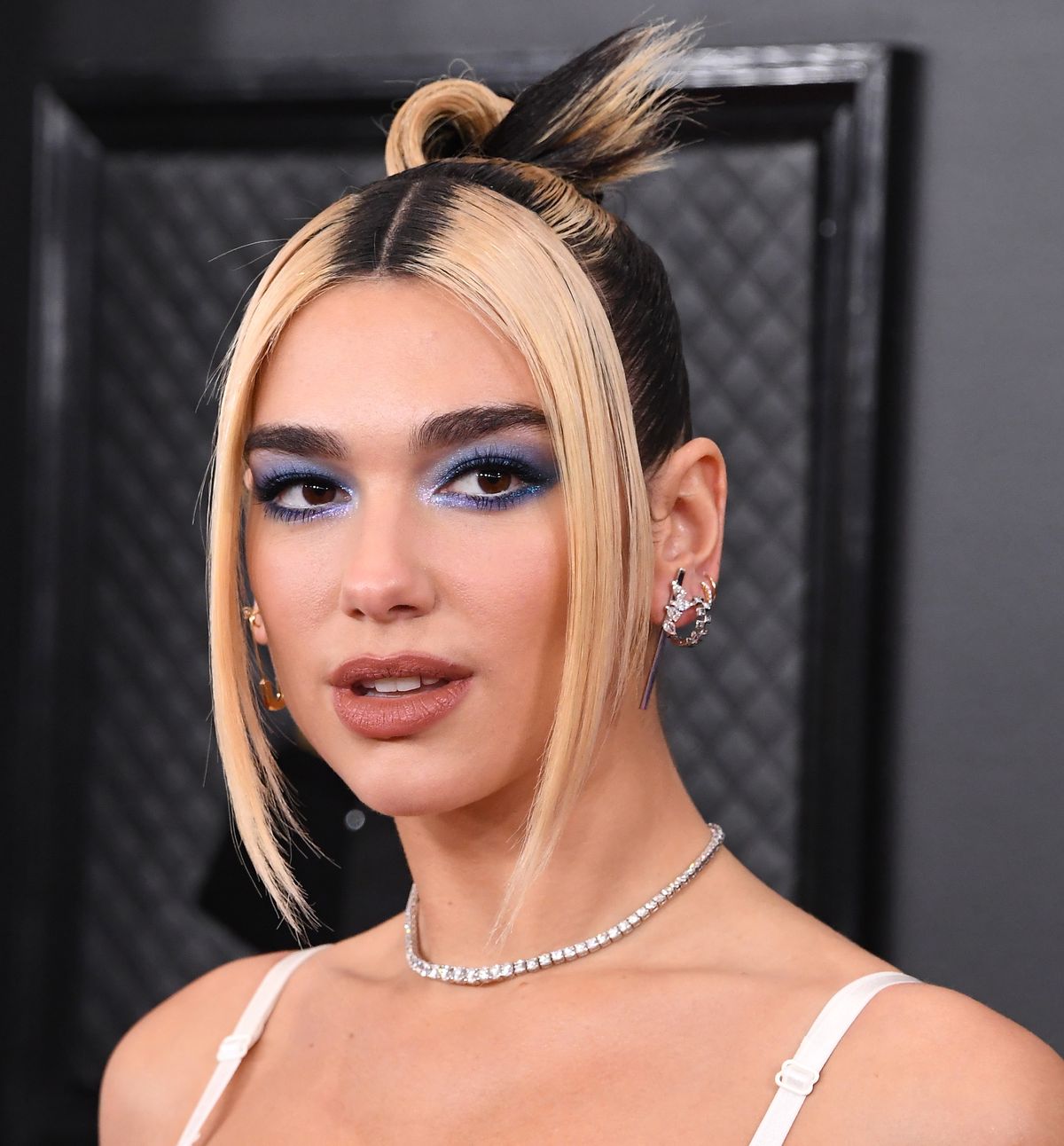 However, for the said post, she didn't think things through. The "New Rules" crooner recalled checking the comments and seeing an internet user asking if she was pregnant, which left her startled. She explained her reaction, saying:
"...People have been writing stories saying that I posted some cryptic message that I might be announcing my pregnancy. And I'm like, 'Oh, my God."
She joked, saying her love for emojis had come to "bite her in the [expletive]" before noting that she deleted the caption but left the photo. When Kimmel asked her to clarify if she is for sure not pregnant, Lipa stated assertively that she isn't expecting.
The pregnancy rumors come after Lipa was featured on the cover of Rolling Stone magazine.
In the image shared, the award-winning singer rocked a green tartan mini-dress. The sultry ensemble featured cut-outs by the side that flaunted Lipa's lithe waist and emerald heart embellishments at the breast area.
The singer is dating Anwar Hadid, model Gigi Hadid's brother. According to reports, the lovebirds are currently vacationing in Mexico. They spent the Christmas holiday with the socialite's family in the US.
The pair began dating in June 2019 and have kept most of their relationship private. In a previous interview about their relationship, the "One Kiss" songstress said that fans would only see what she and Hadid want them to see.
Lipa explained that she and Hadid are all about finding the right balance between being thrilled and being cautious of putting too much out there. The pregnancy rumors come after Lipa was featured on the cover of Rolling Stone magazine.
The singer was described as the "breakout pop star of the pandemic era" for the success of her second studio album, "Future Nostalgia," which was mistakenly leaked in the heat of the health crisis but managed to earn her six Grammy nominations.