Fantasia Barrino's Husband Cradles Her Growing Baby Bump as She Poses in a Tight White Dress
Singer and expectant mother Fantasia Barrino flaunted her growing baby bump in a tight white dress in a new post she made on her Instagram Story on Tuesday. 
Fantasia Barrino and her husband Kendall Taylor are both counting down to their daughter's birth and they are doing so with so much love and happiness. 
The singer took to her Instagram page to share a video of her flaunting her baby bump in a tight dress while her husband cradled her stomach, while also kissing her on the neck. 
In the clip, Barrino wore a pink coat over a tight white dress. She also held a long mug in her left hand and a microphone in her right hand. Taylor wore a black and white coat over a black turtle neck and black pants. 
The cute couple listened to hairstylist Derickus Crawford crack jokes in the background. Behind them were balloon decorations and two yellow chairs for their "Taylor Talks" Instagram Live show. 
At a point, Barrino and Taylor burst into a fit of uncontrollable laughter due to Crawford's rib-cracking joke. The singer captioned the post, "@derikuscrawford keeps us laughing during @taylortalkslive." 
Barrino recently revealed the sex of her and Taylor's first child via an Instagram post she made earlier in the month. In the post, she shared a picture of a little girl toy that was surrounded by pink, blue, and white balloons. 
They also spoke about the struggles they had to endure before getting pregnant.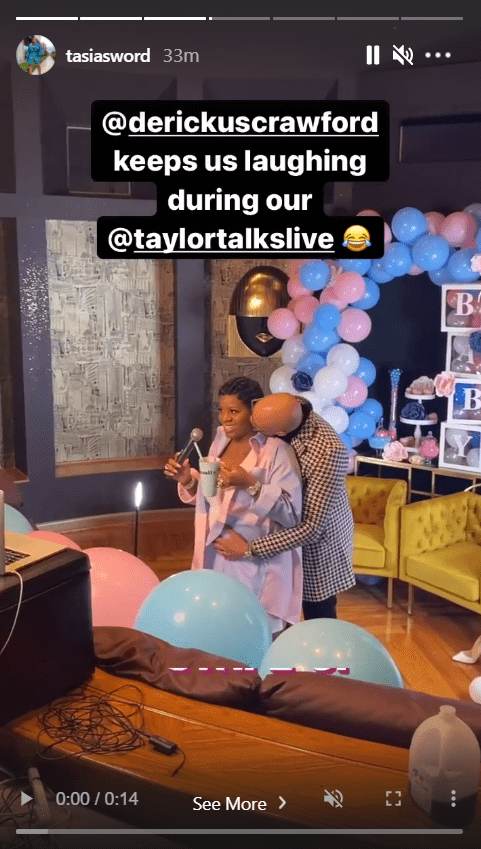 There were also white building blocks in the picture that spelled out "BABY." In the caption to the post, Barrino wrote, "It's A Girl." 
Last November, the beautiful couple announced that they were expecting their first child together. They revealed the good news on an Instagram Live episode of "Taylor Talks."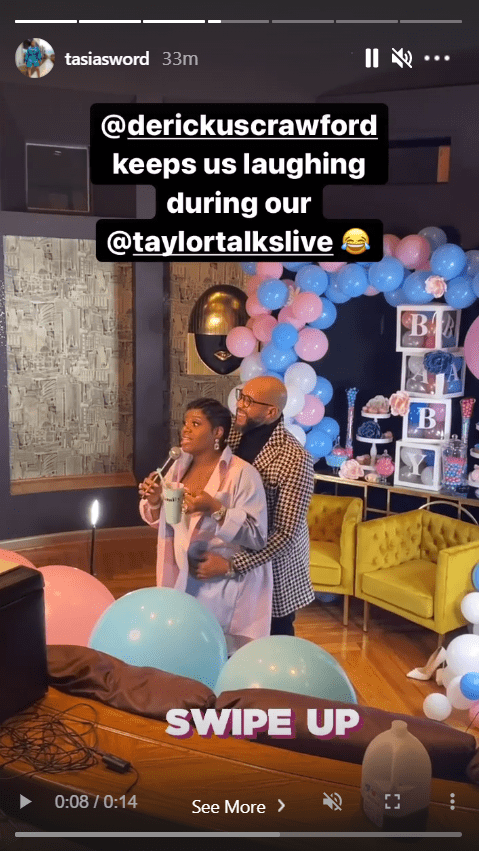 During the announcement, the couple could hardly contain their excitement as Barrino stood to reveal her baby bump before getting into a small dance with Taylor. 
They also spoke about the struggles they had to endure before getting pregnant. Unfortunately, those struggles started taking their toll on Barrino's mental health.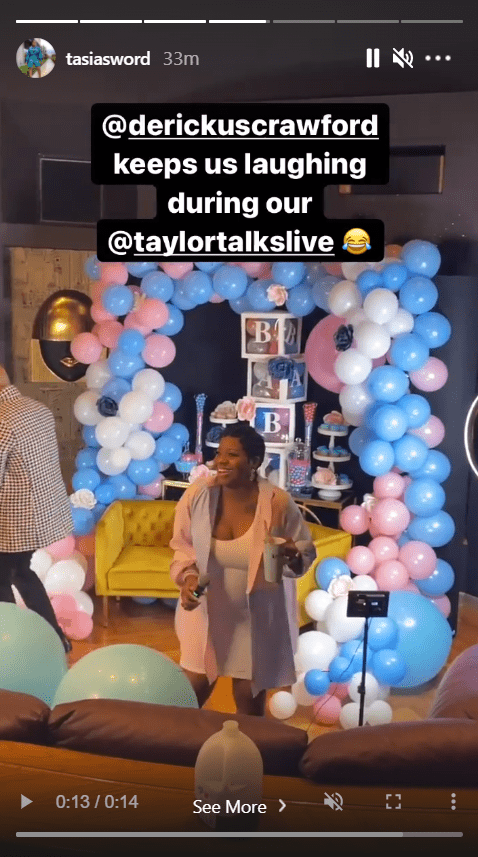 She prayed to God to give her a child, and He heard her prayers and did just that. The 36-year-old urged people in her shoes to keep trying and that they would conceive. 
Barrino's pregnancy and expected delivery continue the trail of good news that has trailed her since she met and married Taylor in 2015. It also marks a departure from her past marked with relationship failures, drug abuse, and attempted suicide. 
In a chat with Essence in 2019, she revealed that she has found her peace and that love and faith helped her heal and create joy. After so long, Barrino seems to have found the peace she was looking for.