'Sister, Sister' Star Tia Mowry Stuns Showing Slim Figure in a Silk Blouse with Stylish Pants
Tia Mowry, star of the hit show "Sister, Sister," posted a picture of herself on Instagram in a gorgeous outfit that had all of her followers looking twice at her slim physique and stylish outfit. 
The actress and entrepreneur shared a selfie together with a picture of her posing in front of some greenery, which showcased not only her great fashion sense but also her confidence. 
42-year-old Mowry was wearing a sleek silk blouse paired with high-waisted pants, both a lovely burnt orange color. Her slick bun and gold jewelry complemented her outfit well, which made for an extravagant look altogether.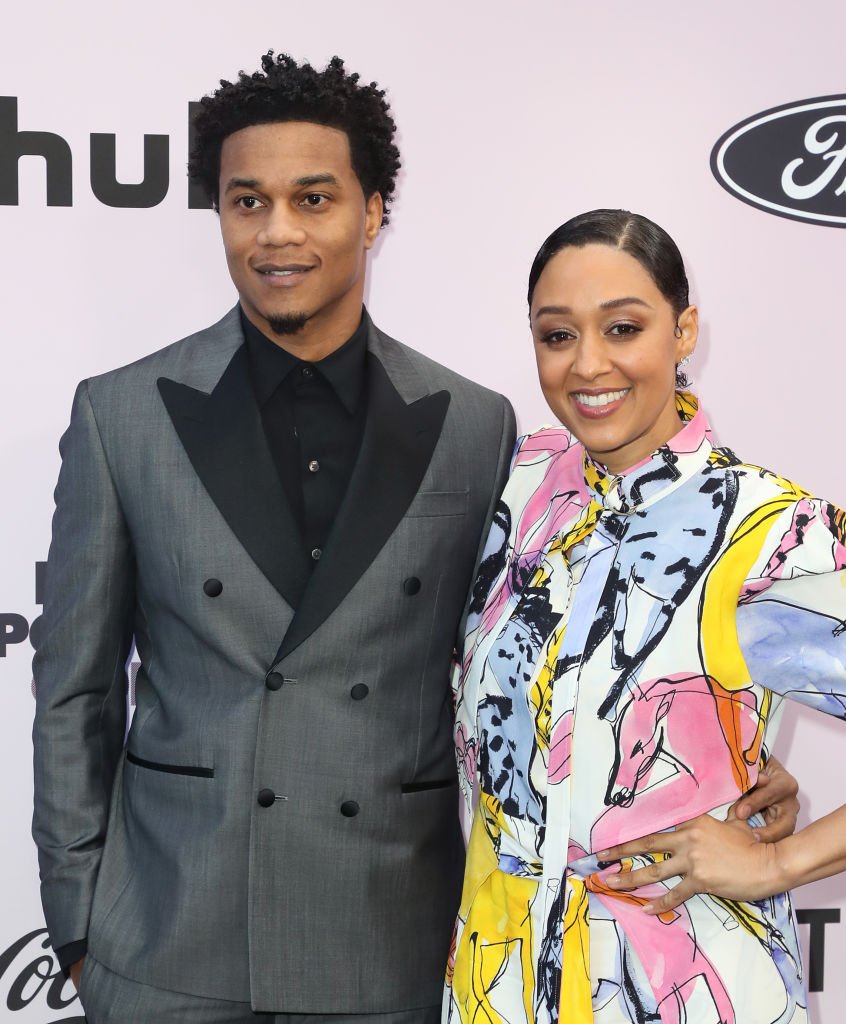 STYLISH CONFIDENCE
Mowry has been grabbing the attention of her 8 million followers on Instagram with her stylish fashion choices and confident statements. She has proven herself reliable where style is concerned; hence she had the right to caption this post as:
"Ten Toes Down." 
The warm-colored top and bottoms with her statement blue eyeliner to go with it screams that Mowry knows what she is doing and her assertive pose in the picture shows that she knows it too. 
MORE THAN A FASHION ICON
Although Mowry has established herself as an actress and fashion icon, she has also proven herself a formidable entrepreneur. Mowry has taken on an Etsy collection that she has put together with the aid of 9 artisans.
[Mowry] spoke out about the inequality when it came to what she was paid as well as the cultural stereotypes that she was forced to deal with. 
The actress is also a wife to Cory Hardrict and a mother to son Cree Taylor, 9, and daughter Cairo Tiahna, 2. Her busy life reportedly has her scheduling sex dates with her husband to ensure that they don't miss each other.
BIRACIAL STRUGGLES 
Recently, Mowry has opened up about the struggles that she experienced as a biracial child star. She spoke out about the inequality regarding what she was paid and the cultural stereotypes that she was forced to deal with. She elaborated: 
"It was always so hard for my sister and I to get what we felt like we deserved and our paycheck never equaled our counterparts' that weren't of diversity; and that was frustrating."
Despite the discrimination that the actress had to deal with on multiple fronts, she still chooses to employ her platform to inspire her followers to embrace themselves as they are. She recently shared a selfie of her natural hair, grays and all. 
EMBRACING THE FLAWS
Mowry is unafraid to show all the sides of herself on her social media platforms. From diva poses in killer outfits to bare-faced selfies in her lounge and everything in between, the actress is happy to share all of herself. 
There is obviously very little that this actress, mother, style icon, and entrepreneur cannot tackle and succeed at, even in the face of discrimination and equality.
Mowry's confidence in herself, not only the glammed-up version but also the everyday version, inspires confidence in those who follow her and are along for the journey that she is on. 
Sharing her flaws as well as her strengths conveys that she truly believes in herself. Used to being compared to her twin Tamera, the other half of "Sister, Sister," it's good to see her living life boldly.