Watch New Video of Serena Williams & Daughter Olympia on the Court during Their Tennis Practice
Serena Wiliams shared an adorable TikTok video on her Instagram page that showed her and her three-year-old daughter Olympia practice playing doubles tennis. 
When Serena Williams eventually retires from tennis, she would go down in the sports' history as one of the greatest-ever players to have graced the court. 
While no one knows the day the star will retire, she looks to be raising the person who will take over from her. That person is none other than her three-year-old daughter, Olympia.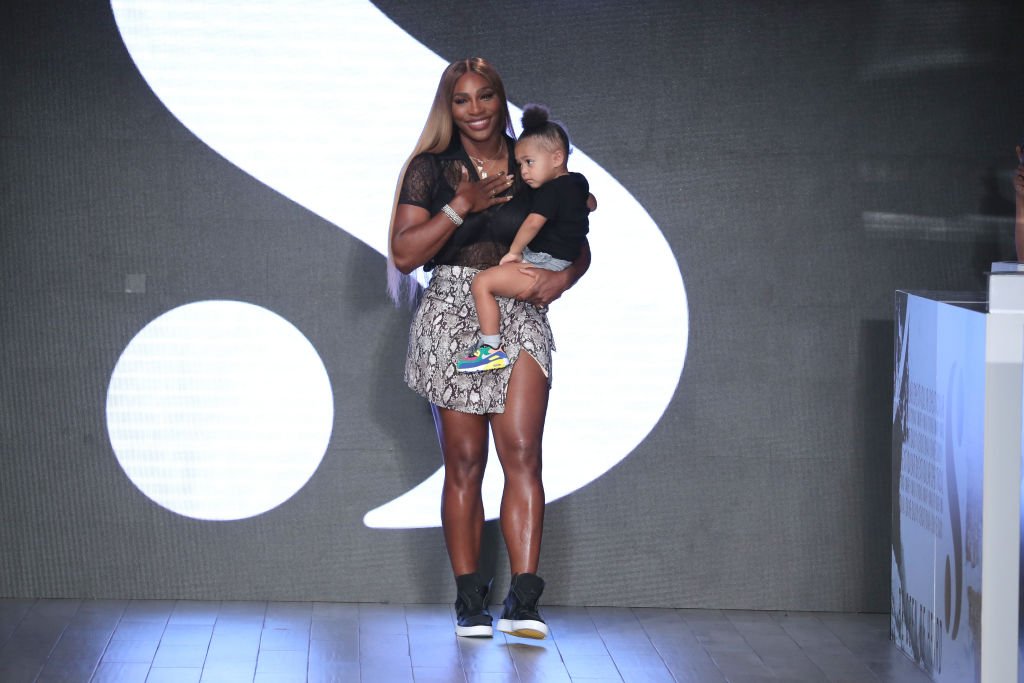 In recent times, Williams has shared videos and pictures of her and her daughter practicing tennis and did so once more in a post on her Instagram page on Tuesday. 
The mother of one shared a TikTok video that showed her and Olympia practicing tennis together. Williams wore a tight blue long-sleeved Nike top and tight navy blue Nike pants. She also wore pink socks and black sneakers. 
Olympia wore a purple long-sleeved top and matching pants. She completed her look with pink sneakers. The little tot showed her improving tennis skills in the video as she swung at incoming balls with all of her strength. 
At one point in the video, she sat at the court's edge, surrounded by tennis balls, and threw a ball to her mother when the latter needed it. Williams' fans were impressed by her daughter's tennis skills and praised the 23-time Grand Slam winner in the post's comment section. 
She and Olympia are co-owners of a Los Angeles-based women's soccer team, "Angel City."
One fan said Olympia has great form and did not fear the ball. The fan added that they love what Williams is doing with the three-year-old, adding that she is raising a champion. 
Another fan said that if Olympia chooses to play tennis in the future, she has the best mother and best coach in the world to guide her through it. Williams captioned the post: 
"Footage from my practice before leaving with my training partner @olympiaohanian."
While no one knows if Olympia will end up playing tennis like her mother, the little tot has shown over time that she loves the sport and is a tennis star in the making. 
Last Tuesday, Williams shared a cute snap on Instagram that showed her watching Olympia closely while she swung her racquet at an oncoming tennis ball. 
The proud mom also revealed last October that she signed her daughter up for tennis lessons, adding that she wanted her daughter's trainer to teach her some techniques. 
Besides tennis, Williams is also piquing her daughter's interest in other sports. She and Olympia are co-owners of a Los Angeles-based women's soccer team, Angel City, joining a host of other celebrity co-owners who also invested in the team. 
Olympia also has talents in other things unrelated to sports and showed that part of her last October when she baked an unusual chocolate cake, displaying her baking skills which she learned from her mom. 
The adorable tot is growing up to be an extraordinary child, and at this pace, one can only imagine the incredible things she will achieve in the future.