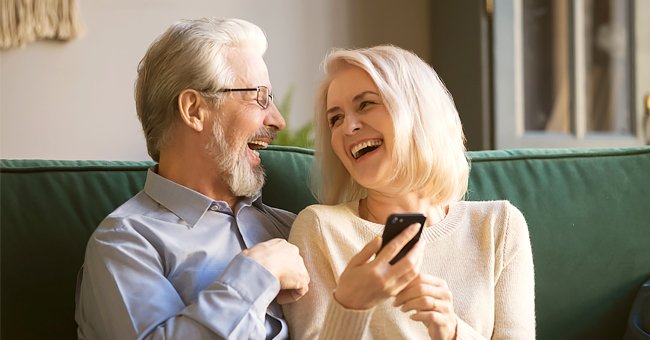 Shutterstock.com
Daily Jokes: An Elderly Man Jokes with His Wife about Getting Remarried to a 23-Year-Old Girl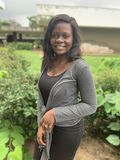 An elderly man had been married to his wife for 50 years. While reminiscing on the good old days with her, he joked about getting married to a hot 23-year-old girl.
When couples say their marriage vows and walk down the aisle together, they commit to a lifelong relationship. This sort of relationship requires them to be patient with, have fun, share laughs, and love one another.
When a man and his wife joke and laugh with each other, they make it easier for themselves to stay together as such laughter helps them navigate difficulties easier.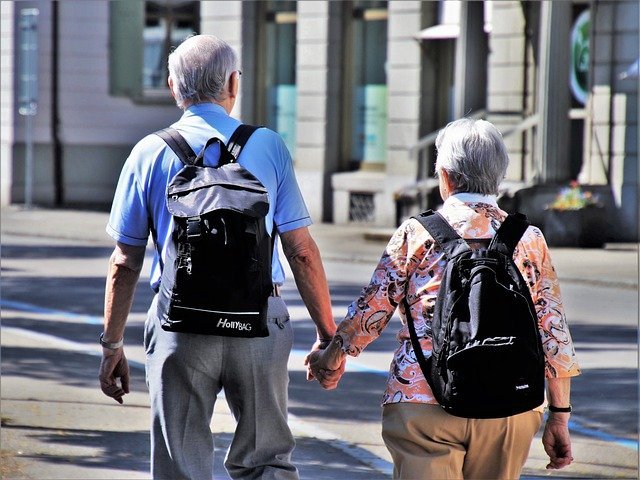 An elderly couple takes a walk together in the city. I Photo: Pixabay.
Many spouses know how to tease their other halves to make them succumb to some of their requests or to make them laugh. However, there are some times such teases can become disrespectful or abusive.
Despite the risks that come with teasing one's spouse, if the other person understands the joke, it can make the relationship special. In today's joke, a couple exemplifies the beauty of having a spouse who understands one's ways.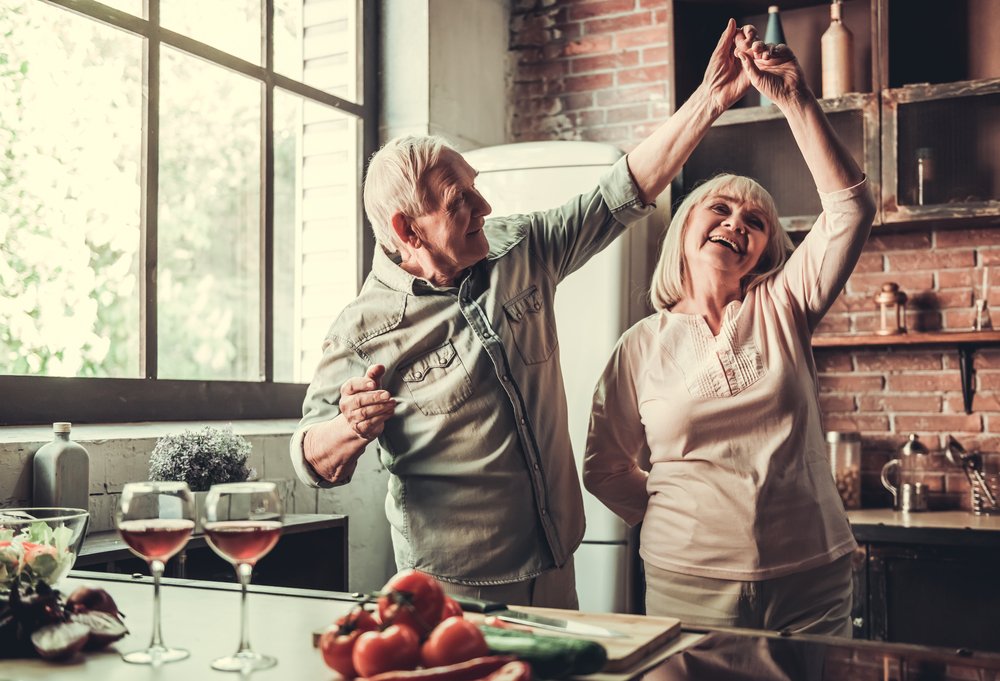 A photo of a senior couple dancing and smiling while cooking together in kitchen. | Photo: Shutterstock
An elderly man and his wife had been married for 50 years. One day, the man examined his wife and reminisced about their relationship.
He recalled having a cheap house, junky car, sofa bed, and a black-and-white television 50 years ago. However, despite having a low-quality life, he got to sleep with his wife, then a beautiful 23-year-old, every night.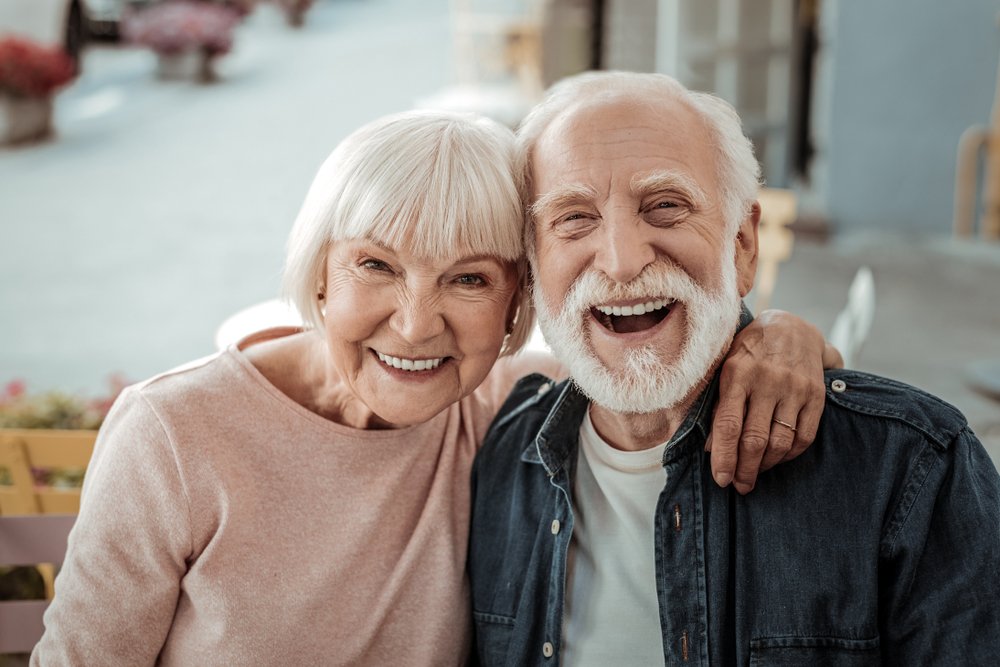 A nice elderly couple smiling. | Photo: Shutterstock
Continuing, the man said that he was now the owner of a $750,000 home, a $45,00 car, a comfortable big bed, and a modern, large screen television. However, despite his riches, he was sleeping with his wife, a 73-year-old woman, every night.
Looking at his wife, the man suggested that she was not holding up her side of things. Being a very reasonable woman, the man's wife told him to go out and find a hot 23-year-old girl.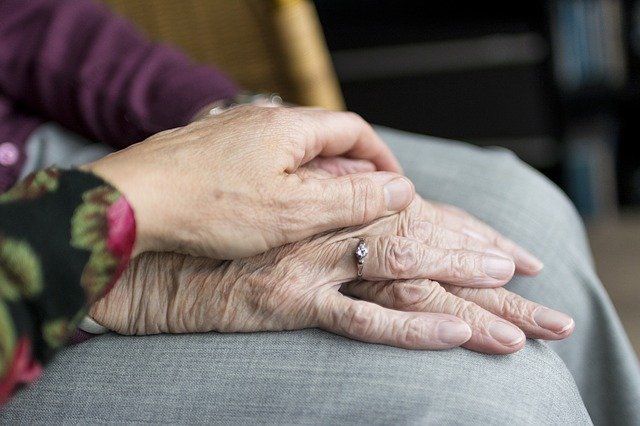 An elderly couple in love holding hands. | Photo: Pixabay
On her part, she would ensure that he would be living in a cheap house, driving a junk car, watching a small black-and-white television, and sleeping on a sofa bed, once again.
Laughing to himself, the man described older women as great people and experts at solving older men's problems.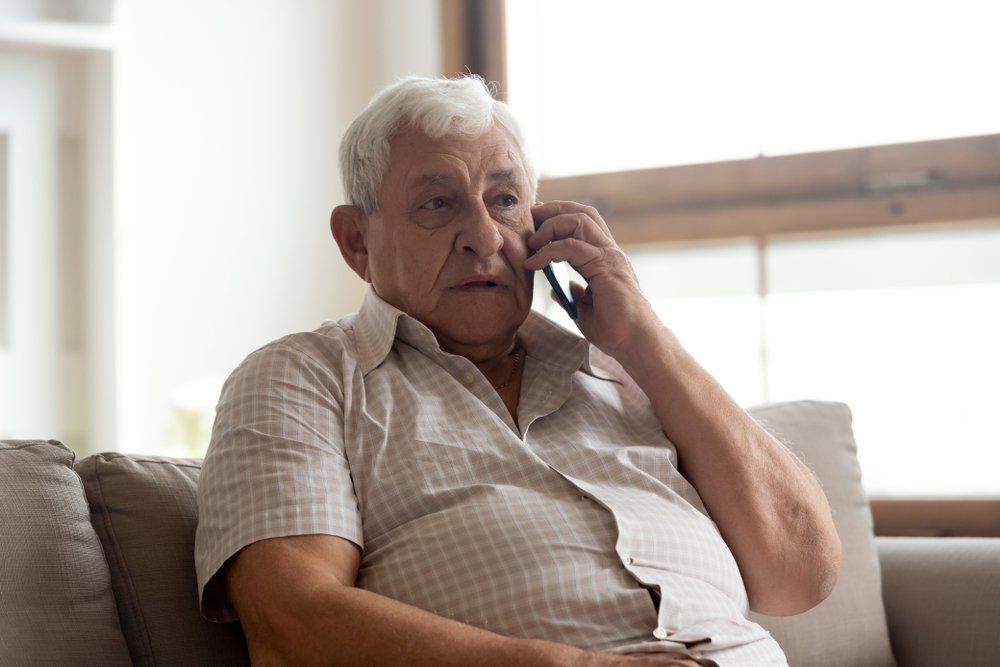 Elderly man in casual clothes seated on couch in living room making a phone call. | Photo: Shuterstock.
Enjoyed this joke? Here is another interesting joke.
Source: Shared
Please fill in your e-mail so we can share with you our top stories!