Alex Rodriguez' Thoughts on Getting Married to Jennifer Lopez This Year
Alex Rodriguez is looking forward to marrying Jennifer Lopez in 2021. The two are engaged but were forced to postpone their 2020 wedding because of the ongoing COVID-19 pandemic.
However, during Alex Rodriguez's recent appearance on "The Tonight Show Starring Jimmy Fallon," the former professional baseball player revealed that he hasn't given up on getting married.
"We tried twice in 2020. We got bit twice by COVID-19," Rodriguez told host Jimmy Fallon. "You know, they say in baseball, third time's the charm, so let's hope that's what we want to hear."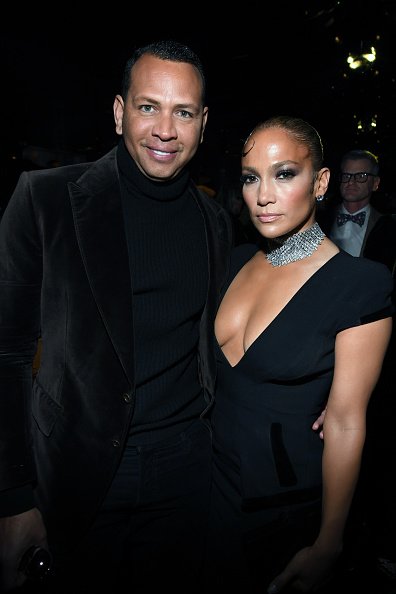 Meanwhile, in an interview on Sirius XM's "Radio Andy," Lopez confessed to being disappointed and sad about canceling her dream wedding.
While no definite plans have yet been made, Lopez, the first Latin actress to earn more than US$1 million for a movie, is confident that Rodriguez will one day become her husband.
Lopez recently discussed details about her upcoming wedding and hinted at uncertainty as to whether the ceremony will be as elaborate as she originally imagined.
Lopez said they canceled the wedding, and since then, they have not discussed it. The star also stated that they don't want to rush; instead, they want to do it right when they can do it.
Rodriguez explained earlier this year that it takes some effort to balance a blended family.
Lopez and Rodriguez started dating in 2017 and have remained together since then. During a tropical getaway with the "Hustlers" actress in March 2019, the retired athlete proposed.
Rodriguez shares two daughters, Natasha, 16, and Ella, 12, with his ex Cynthia Scurtis. On the other hand, Lopez shares twins Emme and Max, 12, with ex-husband Marc Anthony.
Lopez, who is known as a global cultural icon and a triple threat entertainer, was previously married to the waiter Ojani Noa and the dancer Cris Judd.
Rodriguez explained earlier this year that it takes some effort to balance a blended family, but the doting father's perspective shifted when he put his children first.
Lopez previously expressed how the pair make each other better. She explained that she and Rodriguez have a lot in common, especially in terms of their drive and ambition.
The JLo Beauty founder added that Rodriguez was an athlete who strived for excellence, and she shared that passion. Lopez wants to be the best at what she does, she continued.