Youngest Inaugural Poet, Amanda Gorman Radiates in a Yellow Prada Coat & Jewelry From Oprah
For the first time, the youngest inaugural poet took part in the Presidential Inauguration this week. The young woman shined as bright as her poetic piece in a special outfit for the day.
On Wednesday, January 20, 2021, Joe, 78, and Jill Biden, 69, were inaugurated as the 46th President and First Lady of the US. Speaking at the inauguration event was young poet Amanda Gorman, 22.
The poet recited her original poem titled "The Hill We Climb" in front of the crowd gathered and for viewers at home. Besides her words, Gorman also made a statement with her choice of outfit.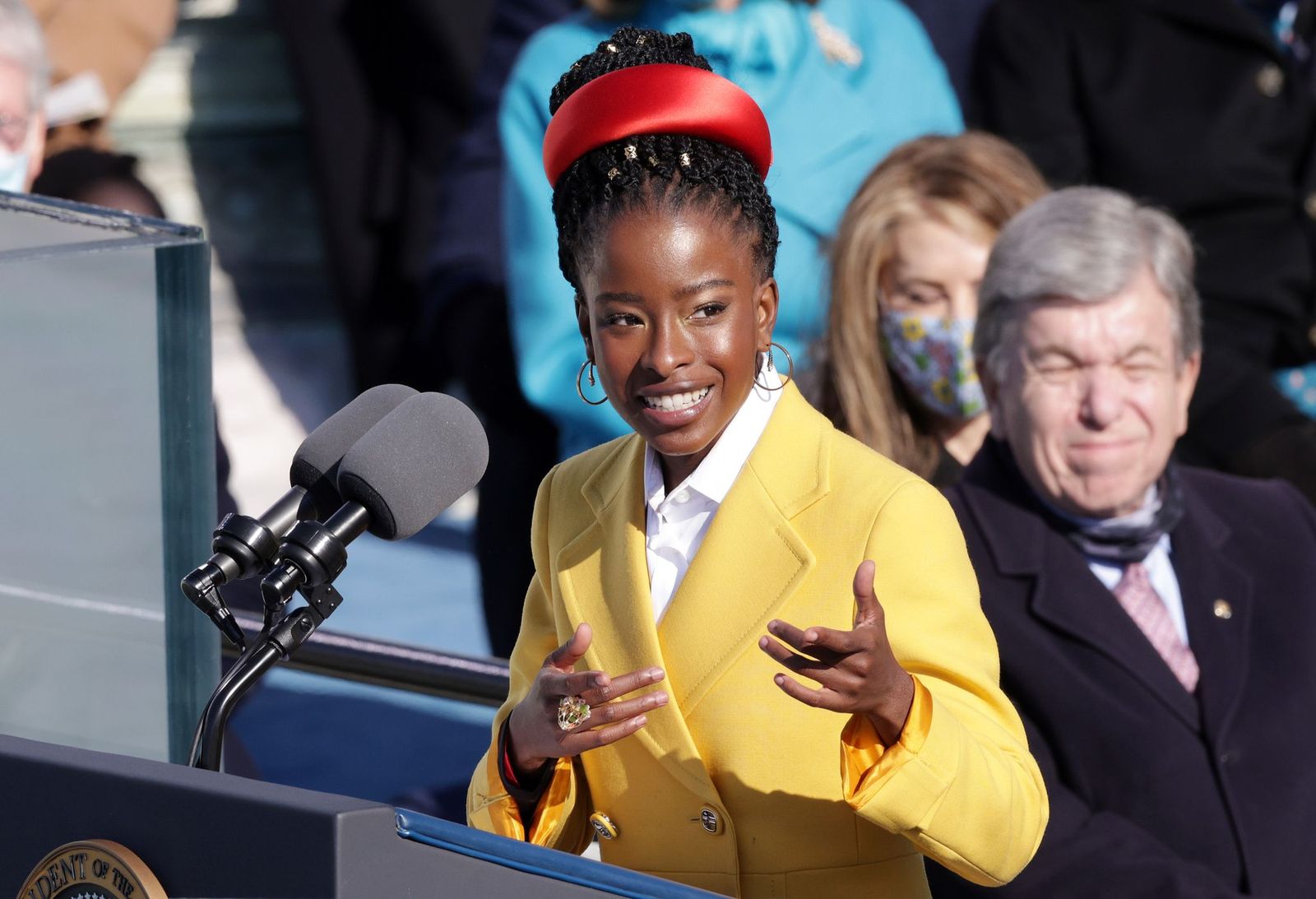 The young Black woman wore a bright yellow coat with an oversized red headband on her tied up hair. Her look was from the luxury clothing brand Prada's Miuccia, a fashion designer she admires.
Gorman confessed to "Vogue" that the items she wore to the ceremony were all carefully selected. Her coat's color was meant as a tribute to Biden as she was the one who recommended the poet.
The wordsmith revealed that the new first lady had seen a video of the poet wearing yellow and had loved the look on her. So Gorman decided to honor her by wearing something yellow again.
The poet also humbly shared that she had been honored to write a poem for the inauguration. The headband and her hoop earrings were also specifically chosen for the special day.
As if being recommended for Biden's inauguration wasn't enough, Gorman is also in touch with media mogul Oprah Winfrey! She casually shared how Winfrey got in contact with her, and they've stayed in touch for a while.
At one point, the OWN network founder told the poet that she'd bought the gloves and coat that her late friend and poet, Maya Angelou, had once worn. The famous poet wore the items while reciting her inaugural poem.
Winfrey revealed to Gorman that she'd love it if the young poet continued the tradition. The media mogul also added that she believed the items would bring something special to her outfit.
The young star also added her own personal flavor to her look. She paid tribute to Angelou with a ring that featured a caged bird to symbolize the late poet's piece, "I Know Why the Caged Bird Sings."
Our National Youth Poet Laureate Amanda Gorman takes the #Inaugural59 podium. pic.twitter.com/CDVLhQ0C8W

— JCCIC (@JCCIC) January 20, 2021
When the young woman was just 16, she was named the Youth Poet Laureate of Los Angeles. As a sophomore at Harvard in 2017, Gorman became the country's first National Youth Poet Laureate.
She's also been honored with awards from the Webbys and College Women of the Year. Besides her poem recitals, the Los Angeles native also published a book titled "The One For Whom Food Is Not Enough."