Demi Lovato Showcases a Passionate Performance at Joe Biden's Inauguration — See Fan Reactions
Wednesday night remains a memorable day for Demi Lovato's fans after watching the singer put up a passionate performance at the inauguration of President Joe Biden.
Demi Lovato's fans could not wait to see their favorite singer take the stage during the evening ceremony of President Joe Biden's inauguration. True to her fan's expectations, she left them in awe.
Lovato joined a list of A-list celebrities like Katy Perry, John Legend, Bruce Springsteen, Lady Gaga, and Jennifer Lopez to usher in the Biden administration style to the White House.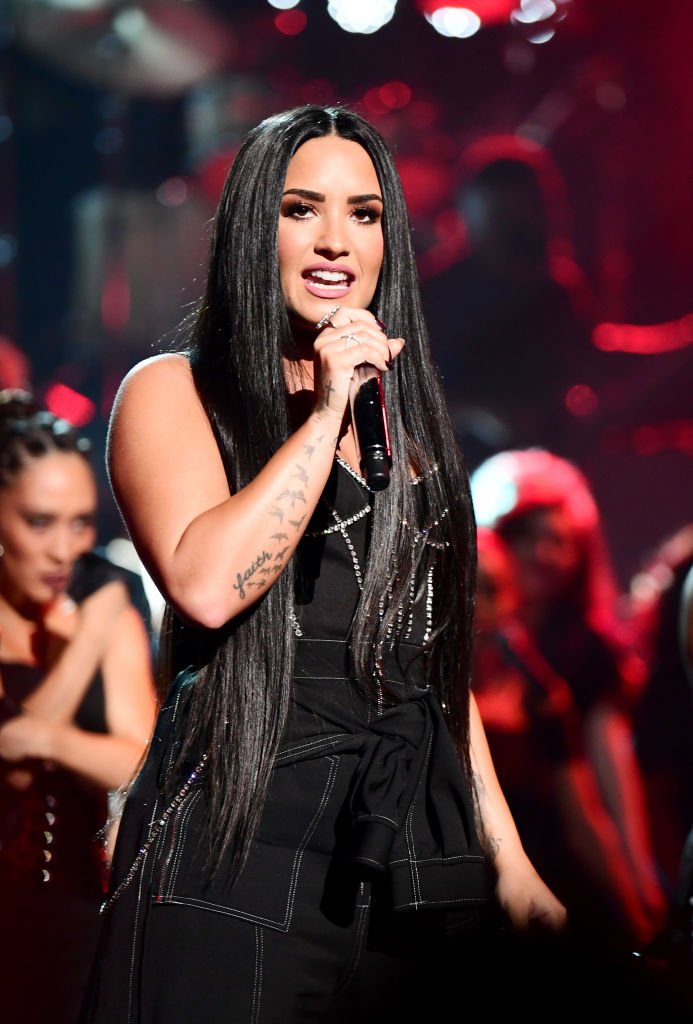 Lovato thrilled her elite crowd to a passionate rendition of Bill Withers' "Lovely Day." The 28-year-old poured out her soul to a performance she has waited to be a part of.
Before her performance, Lovato took to her social media to reveal her excitement at being asked to perform at the President's inauguration. The talented singer said that she was left speechless when she was asked.
Following her performance, her fans took to Twitter to gush over the passion and beauty the version had to it. For some fans, her passionate performance was an excellent way to start the administration.
The President and his vice, Kamala Harris, watched on as Perry did her thing.
LINDA! Demi Lovato performando "Lovely Day" no especial "Celebrating America" 💗 #Inauguration pic.twitter.com/f9r6O30M9H

— Portal Lovato (@portallovato) January 21, 2021
One excited fan wrote on Twitter, "Demi Lovato has done it again with yet another beautiful and powerful performance." A second fan shared a tweet alongside pictures of the performance and said the arrangement was splendid.
A third fan shared a picture of President Biden watching the performance while a fourth fan wrote, "I'm so proud. Demi Lovato, you did that. " A fifth fan wrote:
"It's amazing I always feel genuinely happy when I listen to demi's music, thank you for that @ddlovato. ❤️"
here's Joe Biden watching Demi Lovato's performance. that's the tweet. pic.twitter.com/UbJ2BAn2SL

— zhen (@aintnoaccidentx) January 21, 2021
Other stars to put up patriotic performances were Jennifer Lopez, Lady Gaga, and Katy Perry. Lady Gaga led the way with a soulful rendition of the national anthem.
A gorgeously dressed Lopez thrilled the crowd to a medley of heartwarming songs that included "This Land Is Your Land." 36-year-old Perry produced another iconic moment of the day with a thrilling performance of her hit track "Firework."
it's amazing i always feel geniuelly happy when i listen to demi's music, thank you for that @ddlovato ❤️

— anne (@demidrewholy) January 21, 2021
The President and his vice, Kamala Harris, watched on as Perry did her thing. President Biden's big day was not short of Hollywood stars seeking to be a part of a chapter in American history.