Here's the Meaning Behind President Joe Biden's Navy Ralph Lauren Inauguration Suit
President Joe Biden wore a dapper Navy Ralph Lauren suit at his inauguration yesterday. According to reports, the distinguished apparel had a strong meaning behind it related to his new position as commander-in-chief.
Yesterday, Joe Biden officially became the 46th President of the United States of America, and for his historical inauguration ceremony, the new commander-in-chief spoke volumes with his sharp outfit. 
Biden looked dapper and ready to take on the job in a fitted navy blue suit by the iconic Ralph Lauren. The president wore the suit under a suede coat with an American flag pinned to the left lapel.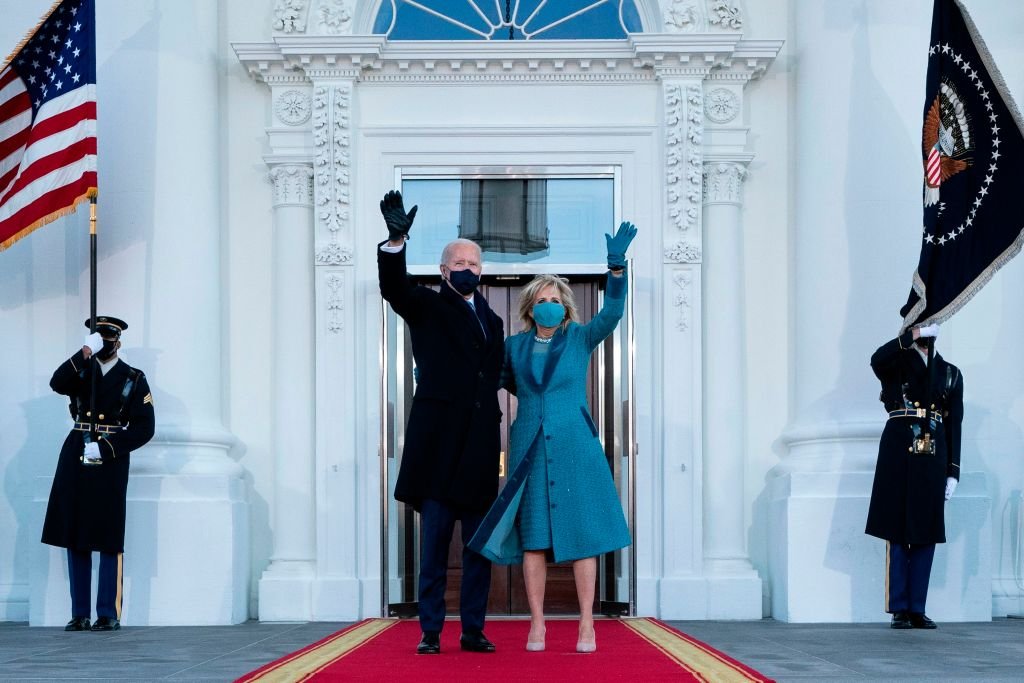 He had on a white dress shirt and periwinkle tie of the same brand, finishing his look with black oxford shoes and a matching blue face mask. However, unknown to many, Biden's choice of color and brand had a hidden meaning behind it.
It signified a return to the decorum of politics and the celebration of the American dream. Lauren, who has often been a choice for past presidents and first ladies, embodies that dream with his life story.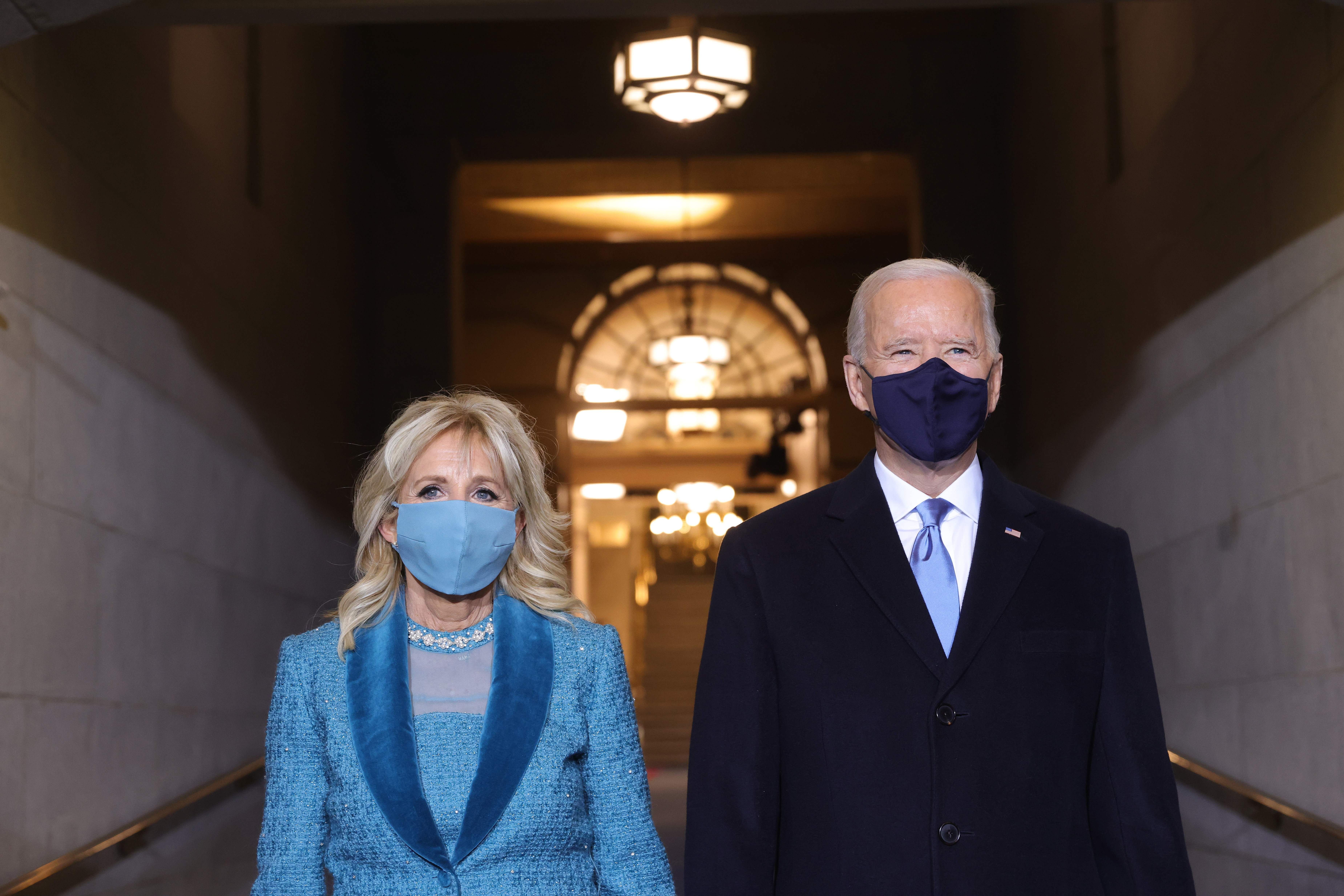 The top designer is the son of Jewish immigrants who came to the country to pursue their dreams. After serving in the army, Lauren started selling ties, but his brand has grown to become a global billion-dollar empire.
The 2021 inauguration was undoubtedly filled with a lot of memorable and history-making fashion pieces. 
According to reports, Biden wore several Ralph Lauren pieces during his long campaign. The President wasn't the only one who chose to send a strong message with his outfit during the inauguration ceremony.
First Lady Jill Biden boldly rocked a spectacular periwinkle ensemble by Markarian, an emerging New York brand by designer Alexandra O'Neill. Her choice echoed her husband's celebration of the American dream and a belief in gender equality.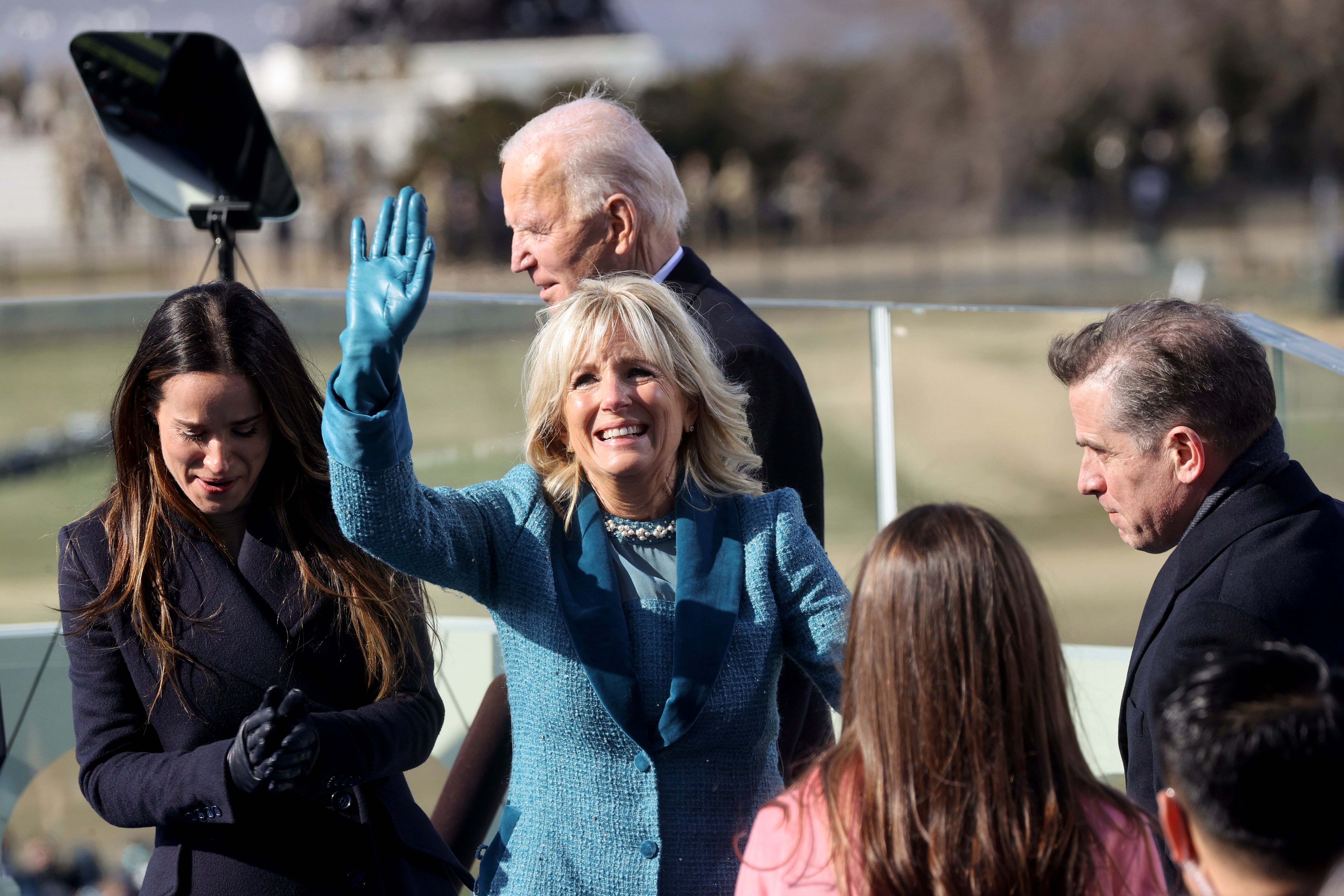 Given that men often dominate the fashion empire, it was a deliberate effort to wear a piece designed by a woman. For Vice-President Kamala Harris, her periwinkle outfit comprised two upcoming brands― Sergio Hudson and Christopher Rogers.
Both emerging designers and of African-American descent, Harris' fashion choice was a nod to her groundbreaking moment of becoming the first African American woman to be elected as Vice-President of the United States.
Harris' husband and Second Gentleman Doug Emhoff wore a Ralph Lauren piece just like the President. The 2021 inauguration was undoubtedly filled with a lot of memorable and history-making fashion pieces. 
Former first lady Michelle Obama stole the spotlight in an exquisite Sergio Hudson burgundy monochrome piece of wide-legged pants and a turtle neck sweater paired with a coat and a chic statement belt.
"The Biden-Harris performances—from Lady Gaga, J. Lo and Garth Brooks, performers from disparate backgrounds and different disciplines—struck a note unlike any we've previously heard," writes @szacharek https://t.co/3dpmQFixOp

— TIME (@TIME) January 21, 2021
Other highlights included Lady Gaga's dramatic red and black ensemble from Schiaparelli, Ella Emhoff's elegant bejeweled coat by Miu Miu, and poet laureate Amanda Gorman's bright yellow outfit and statement Prada headband.