Vanessa Williams & Her Brother Show Their Strong Family Genes With Photos of Their Late Dad
Vanessa Williams and her younger brother Chris Williams recalled the memory of their late father, Milton Augustine Williams Jr., 15 years after his death. 
American singer and actress Vanessa Williams took to her Instagram Story to pay tribute to her late father, Milton Augustine Williams Jr., who died in 2006. 
For the commemoration, she reposted a picture of her younger brother, Chris Williams, which was shared on his Instagram page. It was an image showing one half of their late father and Chris's faces.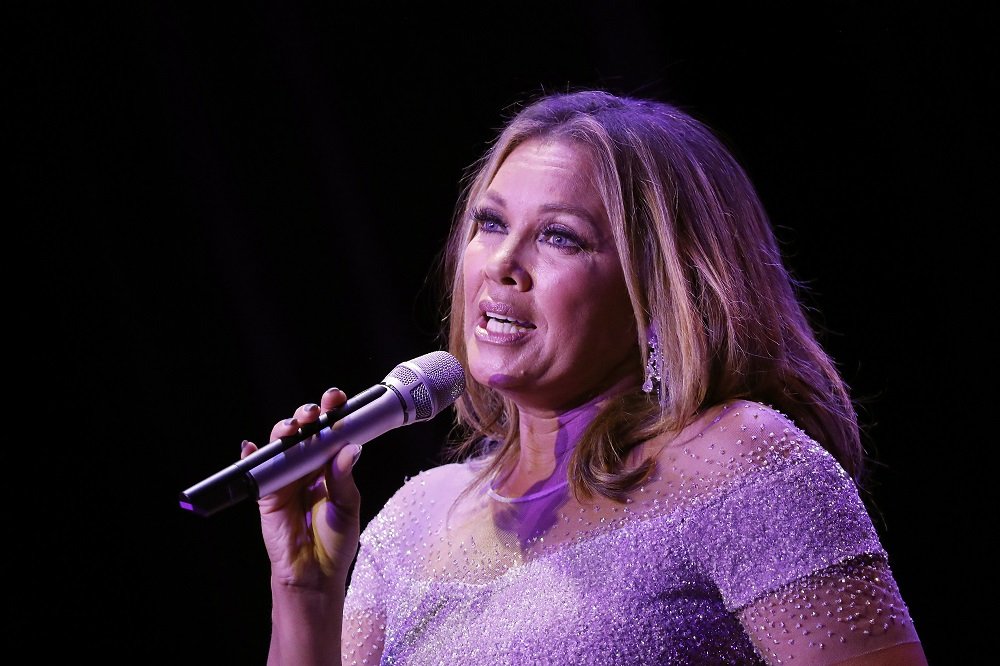 Chris's post emphasized his late father's strong genes, bringing their striking resemblance to the fore. In the caption to her Instagram Story, Vanessa wrote, "It's been 15 years. Not a day goes by."
She added a broken heart emoji to her caption to show how much she misses her late dad. Meanwhile, Chris captioned his post: "Remembering my dad today. I am my father's son…"
Many of Chris's friends and fans commented on the picture. Actor Jaleel White described the photo as great, while Jonathan Sadowski responded with a red heart emoji. 
Comedian and actor Maz Jobrani also said he loves the picture, while Deray Davis typed a muscle emoji placed between two red heart emojis. 
Sam Haskell, the Miss America pageant executive chairman, formally apologized to Vanessa.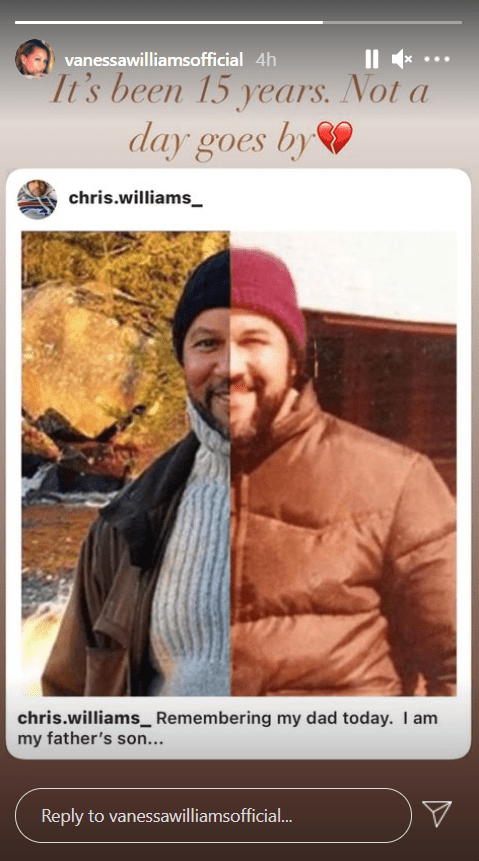 While their father is no more, Chris and Vanessa have done their bit to put their family's name on the map. The former is an extremely versatile and talented actor and comedian known for his multiple roles in movies, television shows, and stage. 
Vanessa is also famous for being the first African American to win the Miss America beauty pageant. However, her victory was marred by controversy after when nude photographs of her emerged on Penthouse magazine pages. 
The pageant board forced her to resign from her post as Miss America. Despite the controversy, Vanessa began a singing career soon after and found immense success.
She veered into acting later and earned success in that too. Vanessa's fame and success since that horrendous scandal has been impressive. Besides her inspiring career, she is also the owner of a clothing line, V. by Vanessa, which debuted in 2016.
Thirty-two years after the nude photo scandal, Sam Haskell, the Miss America pageant executive chairman, formally apologized to Vanessa. In a chat with ABC's Rebecca Jarvis, Vanessa spoke about the apology. 
She said there were a lot of emotions when Haskell, who was one of the judges that selected her as Miss America, called her. She knew he was a man of integrity and that there was no hidden agenda when they invited her back. 
Vanessa's mom, Helen Williams, has been a pillar of support to her before and after the scandal. She also co-wrote the book "You Have No Idea: A Famous Daughter, Her No-nonsense Mother, and How They Survived Pageants, Hollywood, Love, Loss (and Each Other)," with her daughter. 
In a chat with Forbes, Vanessa said she wrote the book because she felt it was the right time to tell her story and include the recollections of her mother, who had been there through all the obstacles, triumphs, and disappointments in her career.