Russell Wilson Shares Pic of Ciara & Their 3 Kids Showing Beautiful Hair While Posing in a Car
Russell Wilson is one lucky man, and he took to Instagram to gush over his wife, Ciara, and their three adorable kids who were pictured posing in a golf cart.
NFL player Russell Wilson has so much to be grateful for when it comes to his personal life. He's married to the beautiful singer, Ciara Wilson, and they share three beautiful kids.
The Seattle Seahawks quarterback does not take it for granted and he recently showed his appreciation with a sweet post shared on his Instagram page.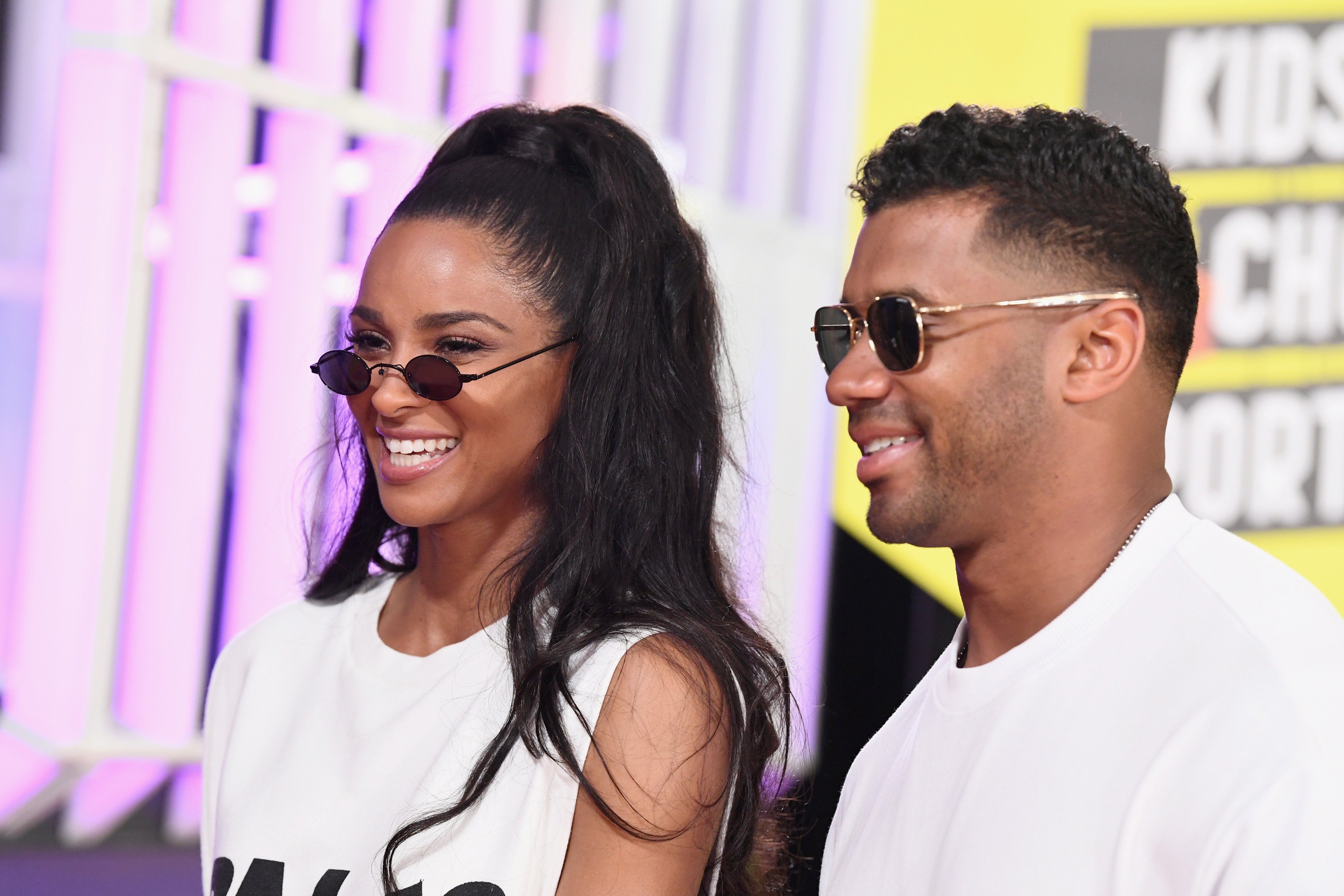 Wilson posted a snap of his family out on a day trip, posing while seated in a golf cart parked in front of a white car and some luscious green trees. His caption read:
"Anything is Possible w/ God... #Family."
In the picture, Ciara, sporting a beaming white smile, faced the camera wearing dark sunglasses and with her pink hair tied back loosely. She looked casual in a printed blue top and Nike slip-ons.
The couple's last born baby, Win, sat on her lap curiously looking at the camera while Future, 6, sat next to his mom, rocking a black long-sleeved Billabong swim shirt with green printed shorts. 
Next to Future was the couple's daughter, Sienna, 3, who looked adorable with her curly hair tied in two Afro puffs. She also wore a colorful swim shirt with pink shorts.
Fans couldn't help but swoon over the sweet family pic and took to the comments section to rave about Wilson's beautiful wife and growing kids.
"Their smiles are everything. Another thing to smile about TODAY," commented one fan while another wrote, "Now this is goals." A third one quipped, "Baby getting big! What y'all [feeding] lil Russell?"
The Wilsons have been flooding the timelines with adorable pics and videos of their family of four, documenting their day to day lives with their adorable children.
On January 9, Ciara and the kids rocked matching varsity jackets to support Wilson's football game against the Los Angeles Rams. The crew also matched outfits in a throwback pic that Ciara shared on New Year's Day.
Wilson and Ciara's fans can't get enough of the two, who many consider relationship and family goals, especially after watching the way the football player loves Future, who is Ciara's son from a previous relationship.
Not only do the stars encourage healthy relationships, but they also inspire families to stay healthy as they prioritize staying fit and working out together.