Ciara's Husband Russell Wilson Was Once Married to His High School Love — Meet Ashton Meem
Before Russell Wilson met his singer wife and mother of his two children, Ciara, he was married to his first wife Ashton Meem for two years. Here is everything we know about their history. 
Russell Wilson and Ciara are one of the most beloved power couples out there. The happy couple welcomed their second child, Win Harrison Wilson, on July 23 and they could not be any happier. 
Wilson and Ciara make marriage look easy, but they have not always been this lucky in love. Both of them have experienced the pain and the heartbreak that comes with the demise of a relationship.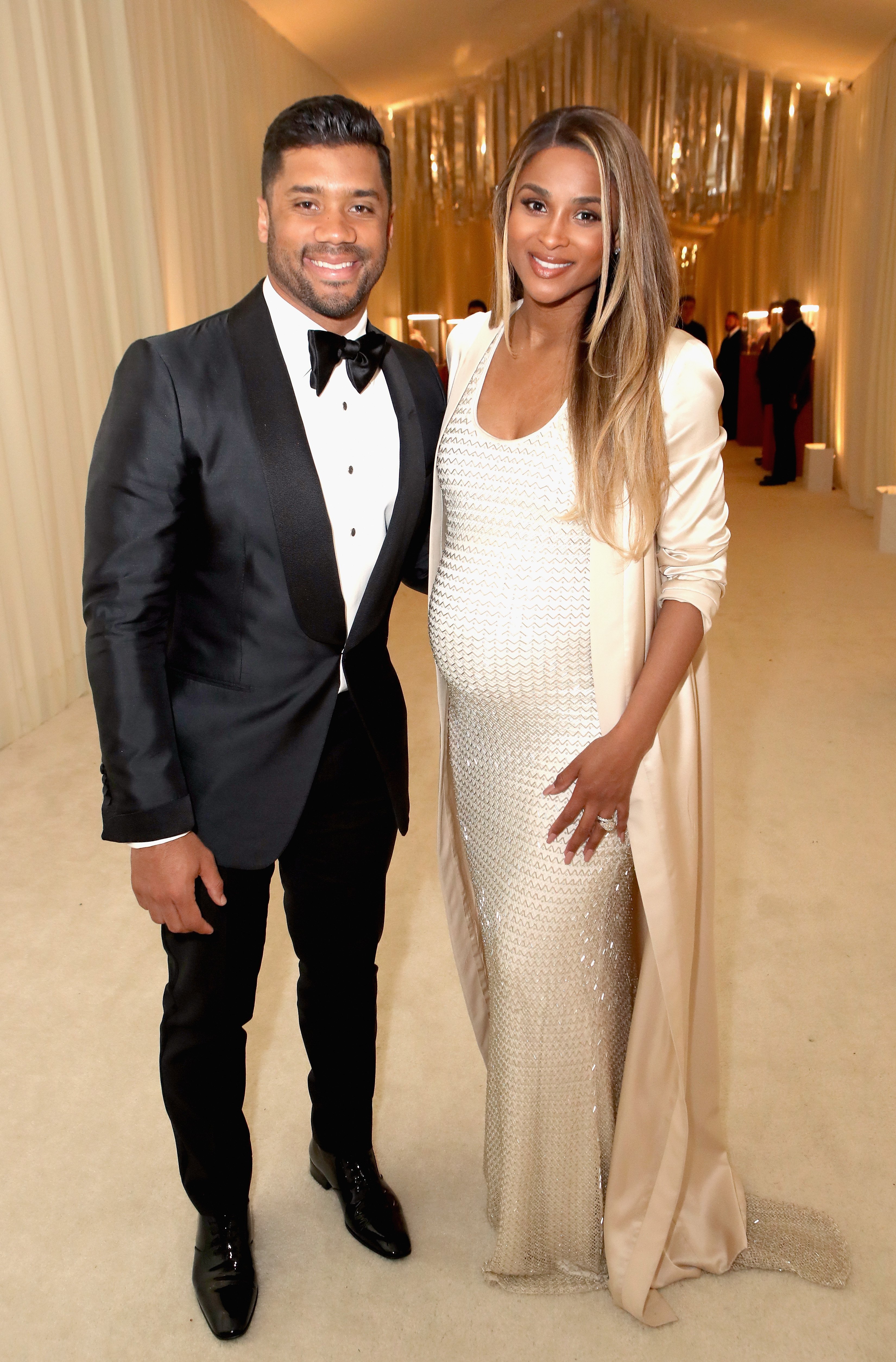 HOW WILSON MET HIS FIRST WIFE
Before marrying Wilson, Ciara was engaged to her ex, Future. She shares a son, Future Zahir Wilburn, with the rapper. On the other hand, Wilson was married to another woman before the singer came into his life. 
In 2006, Wilson met the woman who would go on to become his first wife, Ashton Meem. She was attending St. Catherine High School back then and Wilson's school was merely a few miles away. 
In an interview with Richmond, Meem revealed that she and Wilson briefly met in high school. Their paths crossed yet again during a summer party and they started dating. 
According to the rumors, Meem had cheated on her NFL star husband with his then-teammate, Golden Tate.
WILSON'S ROMANTIC PROPOSAL
When Meem left to attend the University of Georgia, they continued having a long-distance relationship. Soon, she transferred to her beau's university and they were reunited. 
The lovebirds always wanted to spend the rest of their lives together and it was Wilson who popped the question on August 1, 2010, in the most romantic way. He led a blindfolded Meem to the Presidential Suite of Umstead Hotel and Spa in Cary, N.C. where he had planned a surprise for her. 
Meem's favorite chocolate strawberries and champagne awaited her in the suite. The couple's Pocket Beagle, Penny, ran in and Meem noticed that she had a new rhinestone collar on with a dog tag that said Wilson had something that he wanted to ask her. 
The couple got married in a lavish ceremony at St. Stephen's Episcopal Church on January 14, 2012. They later headed to the Country Club of Virginia for a reception and partied until after midnight. 
INFEDILITY RUMORS
Sadly, their fairytale union could not last. Wilson announced in 2014 that he and his wife were ending their marriage. According to the rumors, Meem had cheated on her NFL star husband with his then-teammate, Golden Tate. Tate vehemently denied the rumors and so did Meem. 
It is unclear how Wilson first met his current wife, but they first sparked romance rumors when they attended the 2015 White House State Dinner. A year later, the couple walked down the aisle. They have two children together.