Lionel Richie's Son Posts Rare Throwback Photos — See the Singer's Sweet Fatherhood Moments
Lionel Richie's son Miles' latest Instagram post featured several adorable throwback pictures of him and his famous dad, and fans could not help but leave sweet comments for the father-son duo.
Miles Richie, Lionel Richie's 26-year-old son, took a trip down memory lane with some pictures of himself recently shared on social media.
Taking to Instagram, Miles shared some throwback photos. In the first slide, a younger Miles was seen adorably staring at the camera with his thick curly hair in full display.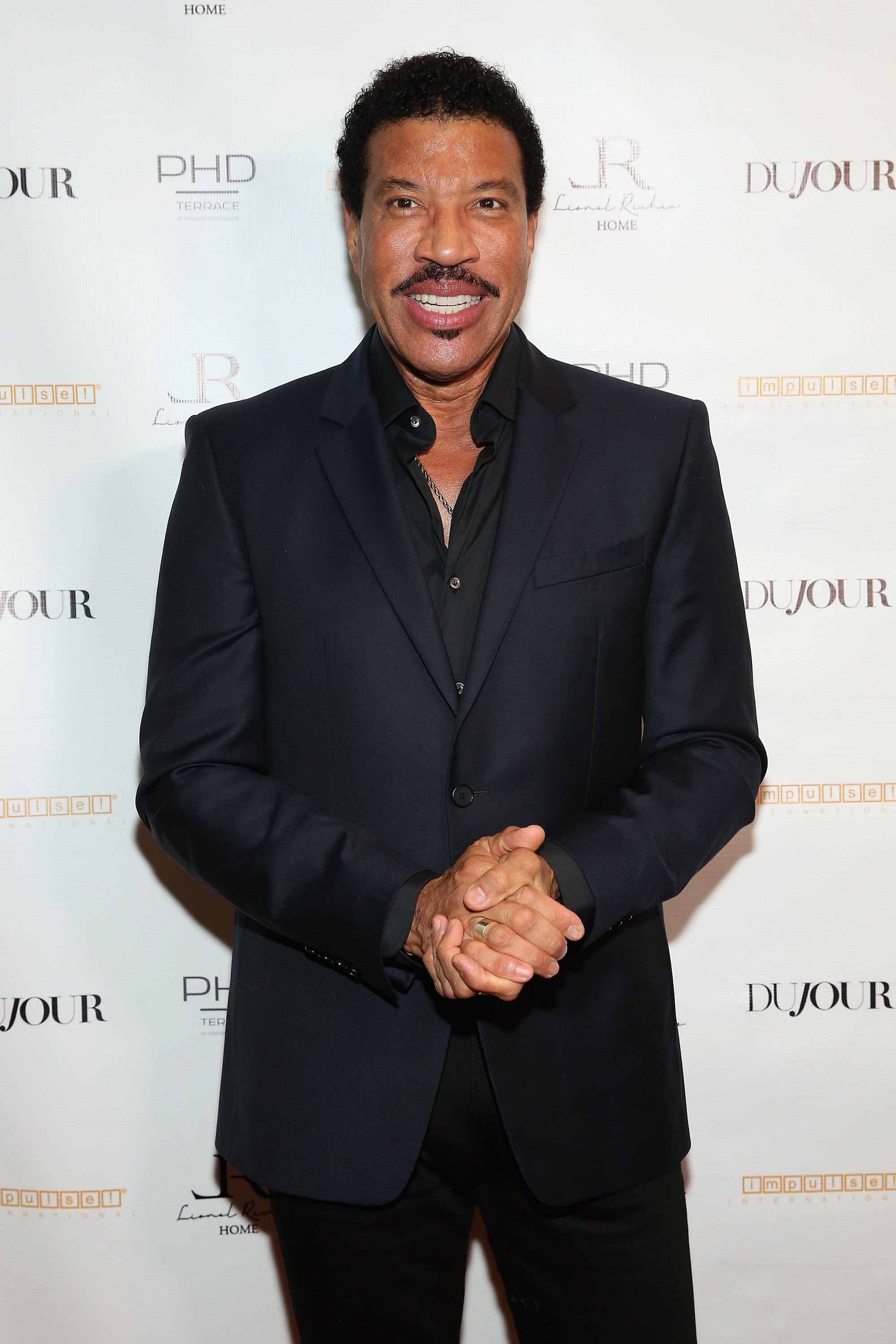 The next slide featured him and Lionel sharing a sweet kiss while posing at a poolside. The following image captured Miles and his mom, Diane Alexander, snuggling up against each other.
Another picture saw Miles and his parents posing with his little sister, Sofia, who was only an infant at the time. Captioning the images, he wrote:
"❤️ @_shelleylyn_ finding treasures."
The heartwarming post garnered reactions from fans and followers who took to the comments section to share their thoughts about the photos.
One user said Miles looked gorgeous in the pictures while another described him as the cutest baby ever! Many others who share similar sentiments left emojis in admiration.
Lionel is also a father to Nicole Richie, whom he adopted during his marriage to Harvey.
Alongside the numerous comments, Miles' adorable pictures also had his fans double-tapping. So far, the post has racked up over sixteen thousand likes on Instagram.
Miles was born to Lionel and his second wife, Diana, on May 27, 1994. Four years later, they welcomed their second child, Sofia, in August 1998.
Lionel and Diana tied the knot in 1995, only two years after the end of his first marriage to Brenda Harvey. The singer and his second wife enjoyed marital bliss for a while, but by 2003, their union came to an end.
In addition to Miles and Sofia, Lionel is also a father to Nicole Richie, whom he adopted during his marriage to Harvey. Though Nicole had lived with them since she was three, the pair legally made her their child when she was nine.
While Lionel's youngest child, Sofia, has a successful career in modeling, Nicole has also made a name for herself as an actress, a television personality, and a fashion designer.
Like his siblings, Miles has also developed an interest in the entertainment industry, and like his Sofia, he found love in fashion and modeling.
While Nicole, Sofia, and Miles are privileged to have a famous father like Lionel, the trio has successfully stepped out of his shadow, making him and all their loved ones very proud.