Serena Williams Plays with Olympia in Her Handmade Fort Wearing a Polka-Dot Dress with Pink Bows
Serena Williams and her daughter Olympia looked to be having a lot of fun in a new video shared by the tennis star which showed mother and daughter bonding.
Serena Williams might be a superstar on the court or in the fashion industry, but to her three-year-old daughter, she is the woman with whom she can play and build forts.
In a recent video shared on Williams' Instagram story, the mother-daughter duo looked to be having a lot of fun as they played beneath the fort they had built using chairs and large towels.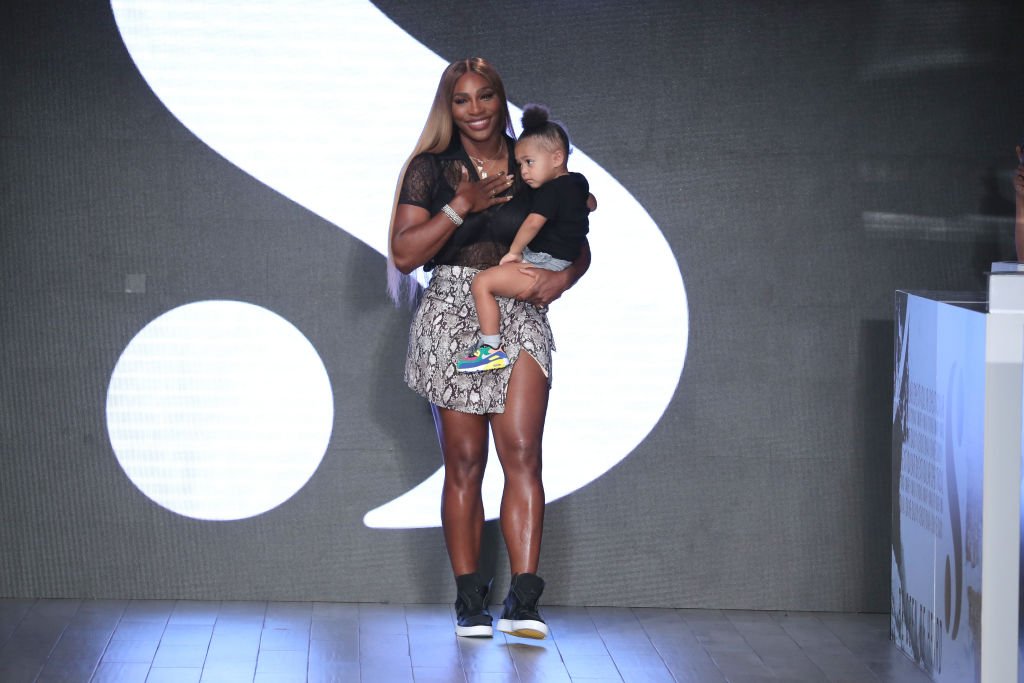 In the video, Williams could be seen sitting beneath the fort while Olympia went to get her stuffed dolls and some of her toys, and her dad, Alexis Ohanian, recorded the entire thing.
Dressed in a polka dot gown, Olympia looked excited as she bounced around while telling her dad he could not join them beneath the fort. Williams could also be heard saying:
"No, Papa! It's for girls only!"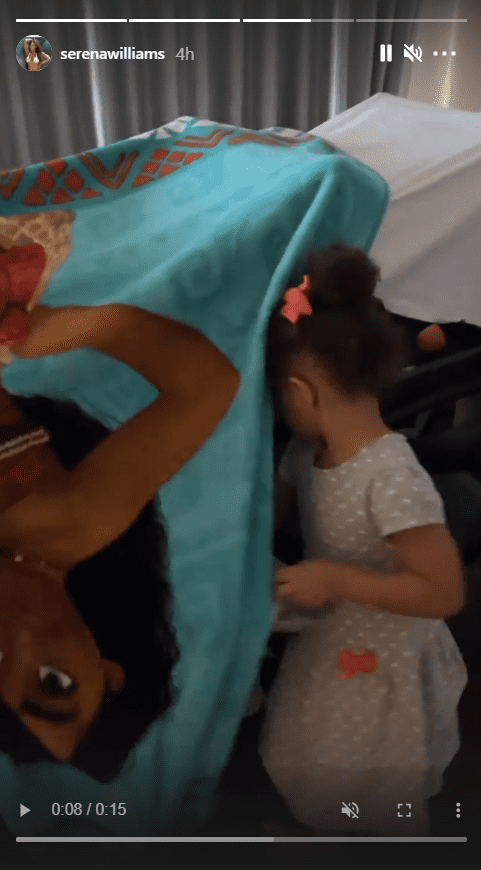 Ohanian, who was behind the camera, could be heard repeatedly begging the ladies in his life to let him join them, but they both remained adamant, letting him know he was not welcome as it was for girls only.
While Olympia looked adorable in her polka dot gown and her hair packed up in a loose fro atop her head, Williams looked relaxed in her casual pink outfit and nose mask as she helped arrange the setup.
Olympia is already proving to have a mean tennis stroke.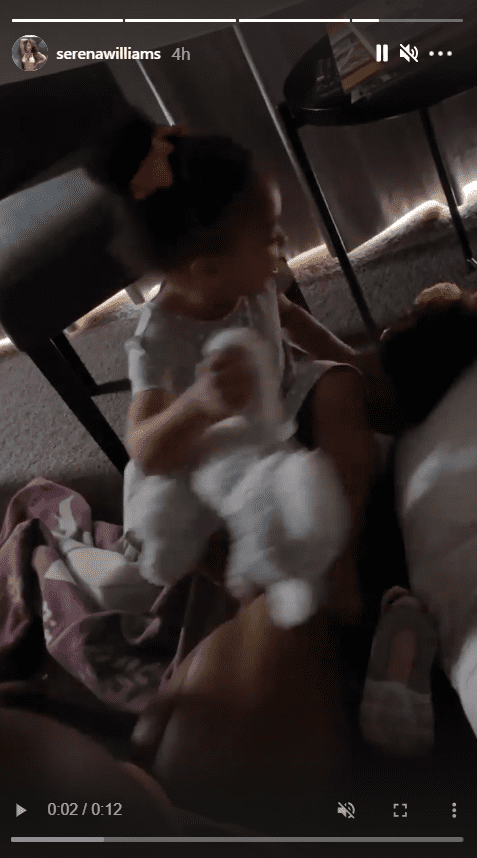 Seeing that the ladies were not going to let him join them, Ohanian proceeded to play coy by asking if they had gotten permission to build their fort where they made it and would love to see the permit.
Playing along, the multiple award-winning grand slam tennis player said they were in the clear. Although she did not know the location they were situated in, they had the necessary permission. He tried to persuade them one more time, to which Olympia said:
"No! It's for girls only! You are a boy."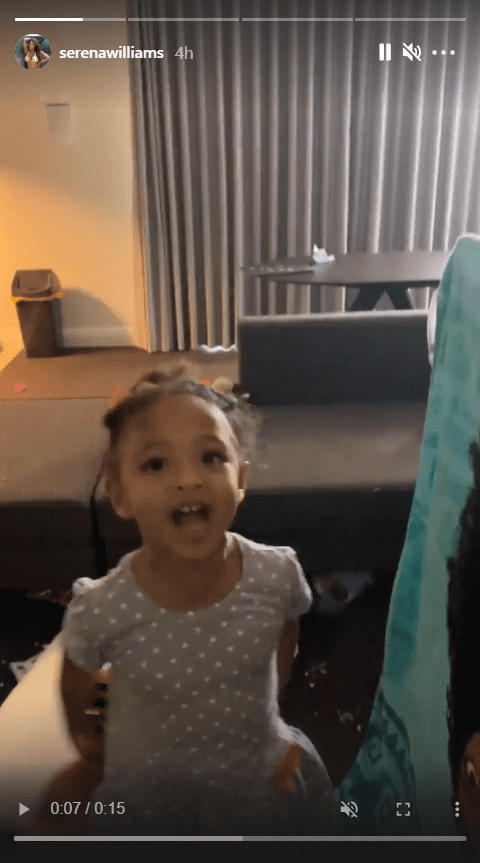 The cute video ended with Ohanian accepting his fate and leaving the ladies alone while Williams tells Olympia that it was time for them to sleep.
Ohanian and Williams enjoy spending time with their daughter and recording cute videos they share on their social media platforms. Last Christmas, they shared a heartwarming video of the tot reacting to little children getting their Qai Qai dolls.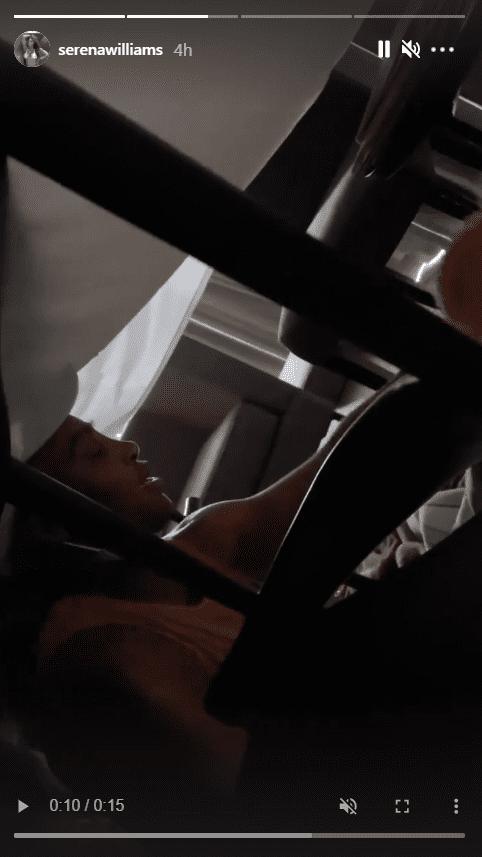 Another interesting video they shared was Olympia's reaction to watching Shakira and her Qai Qai doll dancing side by side in an animated video. The excitement on her face was a delight to behold.
Besides all the fun things they do together as a family, Williams and her daughter have been
bonding a lot on the tennis court
as she revealed that she signed her up for tennis lessons. Like her mother, Olympia is already proving to have
a mean tennis stroke
.