John Travolta Looks Calm Hugging His Adorable Tiny Dog in This Cozy Photo
John Travolta looked calm as he warmed hearts this Wednesday by sharing a selfie of him hugging his adorable, tiny dog inside his cozy home in a captionless pic posted on his Instagram page. 
John Travolta sported a clean-shaved head and a black tee as he held his doggo close to him with closed eyes and a small satisfied smile. The acclaimed actor left no caption on the pic, and the snap was more than one thousand words.
Fans of Travolta shared the star's sweet sentiments about the dog and replied with kind and touching words for the actor who recently lost his wife, Kelly Preston. The star and his wife were married for 29 years.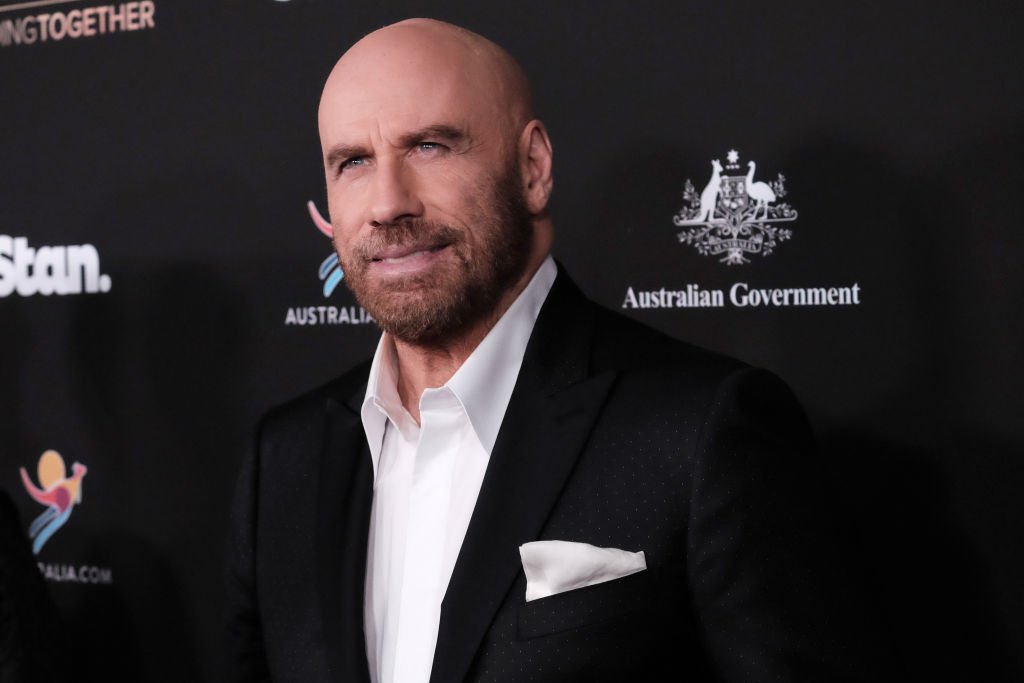 Travolta enjoys his pet dogs and even travels with the adorable companions wherever he goes. In a freak accident in 2010, Travolta lost his two dogs as the family headed for a family vacation.  
Since his wife's death, the actor had taken time off social media to grieve. Some fans complimented the gorgeous pup while others asked how the star was doing. One commenter wrote that the dog was:
"Healing soul."
Travolta lost his two dogs back in 2010 in a freak accident at the Bangor International Airport in Maine. The dogs were struck by a pick-up truck driven by an airport employee when walking with the star's liaison. 
The star and his family were possibly headed to the island of Islesboro, where he and his late wife owned a home. Travolta and his family were also on vacation when tragedy struck the year before their son Jett died.
Travolta made a brave return to Instagram in August after Preston's death.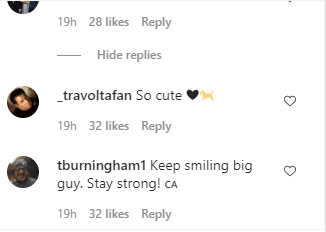 Jett, 16,  had taken a fall and hit his head in the shower while the family vacation in the Bahamas. The teenager later died. Preston's death has no doubt also hit hard. Preston had kept her illness out of the public eye.
Travolta stunned fans in a heartbreaking post as he revealed Preston battled with breast cancer for 2 years before succumbing to the disease in July. It was then the star told fans he would take a break from social media.
"It is with a very heavy heart that I inform you that my beautiful wife Kelly has lost her two-year battle with breast cancer. She fought a courageous fight with the love and support of so many."
Travolta's wife Preston is survived by her two children Ella 20, and Benjamin, 10, the late Jett's siblings. Travolta and his children are coping the best way they can. The trio was a show of unity on Christmas.
This was the first Christmas the family shared without Preston. In a video posted by Travolta, the cozy trio showed off the happy family dressed in their pajamas eating snacks as they wished fans a Merry Christmas.
Travolta made a brave return to Instagram in August after Preston's death. The star posted a video of him dancing with his daughter. In the captions, the actor revealed Preston's favorite pastime was dancing with him.
The star often shares memories of his children and late wife on Instagram. Recently, Travolta dug up an older photo of his parent's wedding and his own and expressed he was happy to see the two pictures together.