Check Out Tamron Hall's Son Moses' Chic Oufit as He Dons a Gray Suit Jacket in This Cute Snap
Tamron Hall's son Moses Greener looked like a cute little gentleman as he showed off his stylish side in a gray blazer. Check out his heart-snatching look!
Tamron Hall's son Moses Greener is growing up to be such a cutie! It seems like only yesterday when he was born to the "Tamron Hall" show host, but he is already dressing up to impress.
Hall proved the baby boy could look good in just about anything with a brand new picture where he stole the internet's heart while rocking a chic formal-casual baby look.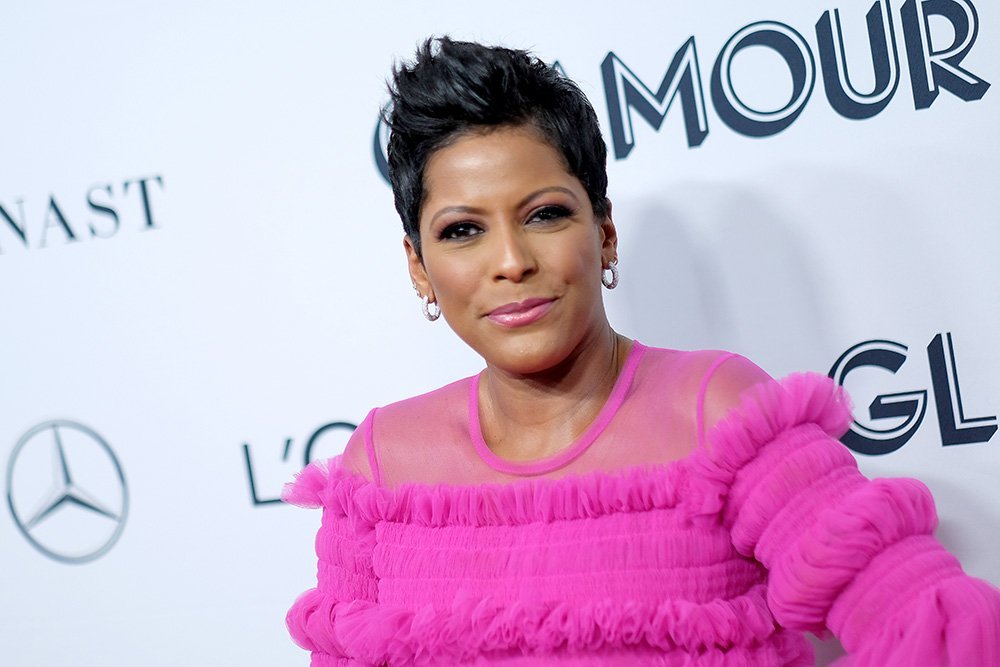 The little one looked dapper in a gray blazer, which he wore with a printed white tee and black joggers. As for the kicks, he opted for a pair of two-strap sneakers that matched his outfit. 
Moses looked like he was ready to be the life of some party. His light curly hair looked longer, with a few strands hanging on his forehead, making him look painfully cute. 
Fans were amazed to see how much he has grown. They flooded the comments section with the sweetest of compliments. "Omg, he is getting so big," one fan exclaimed. Others chimed in and said he is growing up so fast. 
Hall has also experienced the immense pressure that comes with being a mom.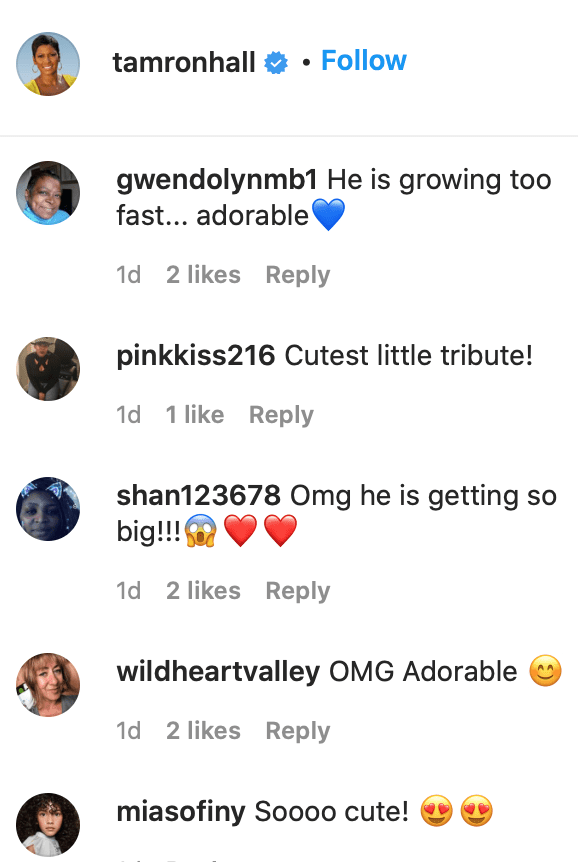 Hall welcomed Moses with her husband Steve Greener in April 2019. She has been relishing the joys of motherhood since then. During an interview with Good Housekeeping, she shared how it has been like and said:
"It's also harder than anything I've ever done. Not because of the diaper changes and what products to use. That I can figure out."
According to her, the experience is never easy because it is more than just the trivial things — it is about having someone's life in your hands. Hall has also experienced the immense pressure that comes with being a mom. 
But relying on others about things she might not be able to figure out herself has helped a great deal. "Nothing is more comforting than talking to another parent who says, 'I went through the exact same thing,'" she shared with Good Housekeeping.
Quarantining and working from home with Moses was a whole new challenge for Hall, for they made a good team overall. According to the 50-year-old, her son was only a tad difficult to deal with. 
Hall shared a video on March 19, 2020, to show just how wild her son had been during those days. The tot was going all out while kicking a pillow with both his legs.