'Home Town' Star Erin Napier's 3-Year-Old Daughter Helen Breaks Her Leg — Here's What Happened
"Home Town" Erin and Ben Napier's 3-year-old daughter, Helen, broke her leg while having a fun time in the park. The doting mother detailed the harrowing experience in a social media post.
Erin Napier is more than grateful that her daughter is in good spirits after a devastating accident that resulted in a broken leg for the young girl. Yesterday, the HGTV star took to her Instagram to share details of the mishap, writing: 
"A fun day at the park turned into a fully broken tibia and fibula when she stepped wrong at the end of a slide. "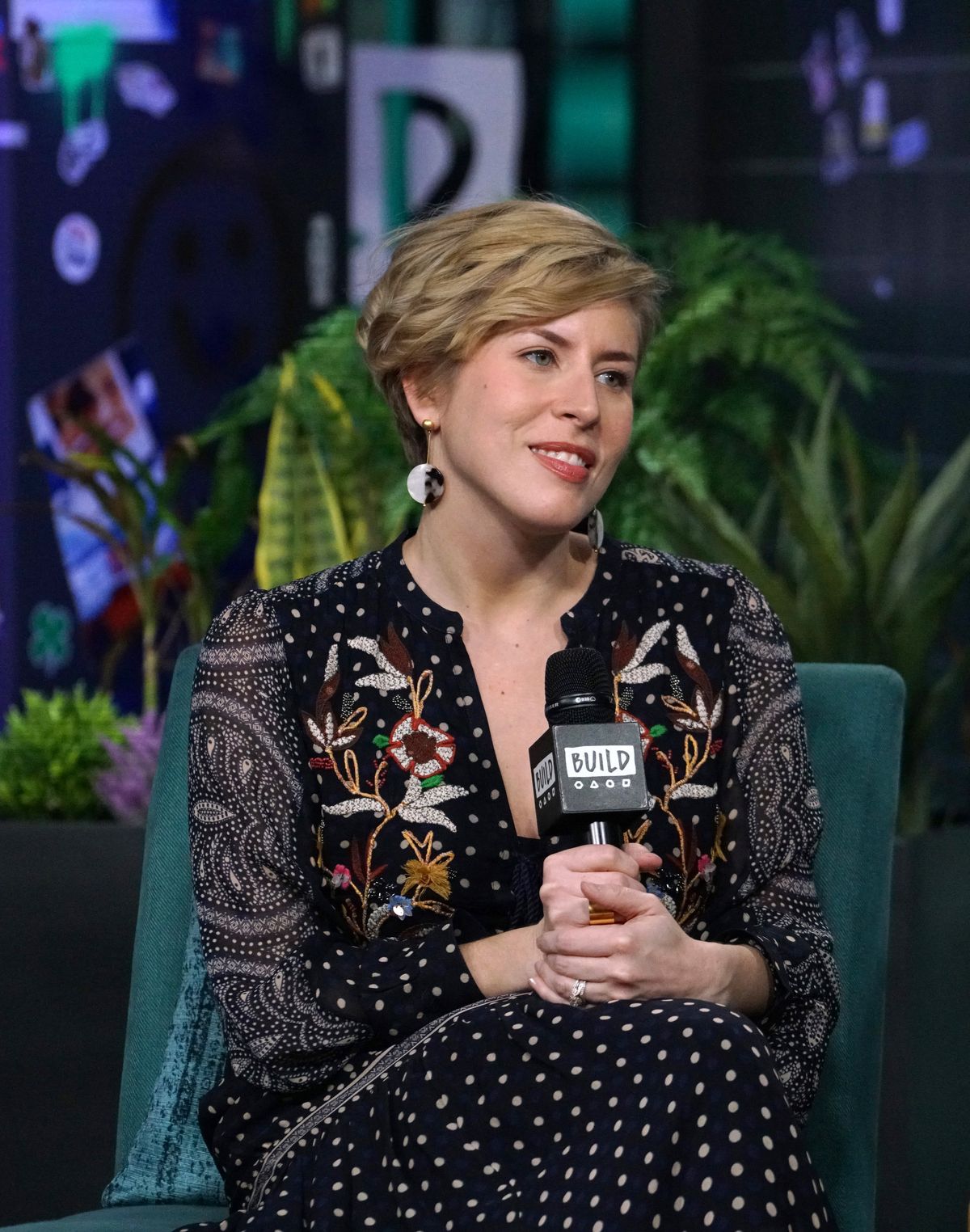 Erin shared two images alongside the statement. One was a webcam photo of her and husband Ben sleeping on the floor next to Helen's crib as they watched over her, while the other was an up-close look at the broken leg in a pink cast. 
Erin concluded her caption, thanking Ben for being by her side at night on the floor as they watched over their baby girl before attesting to parenting struggles during a pandemic. She described the experience as "nerve-racking."
In the post's comments section, fans sent their sympathies to the family while wishing the 3-year-old a speedy recovery. Others shared their experiences with their kids and encouraged the couple, assuring them that Helen would pull through.
When Erin isn't defending her daughter, she advocates for women as regards social issues.
Fans may recall that last month the "Home Town" star showed off her protective nature when she deleted a photo of her daughter and clapped back at haters after a troll made a negative comment. 
Alongside a behind-the-scenes photo of the film crew, Erin explained in the caption that because of the reality show, she and Ben have had to get vulnerable with some areas of their life, and she feels comfortable with that.
However, they try to find the balance between protecting their privacy and using some areas of their lives to help others, and it seems some fans don't appreciate it. The 35-year-old then spoke directly to the trolls. 
She wrote that she had to delete a photo of the back of her daughter's head after some strangers viciously attacked the little girl, making cruel remarks about her hair. Erin also addressed people's COVID-19 concerns.
She accused them of jumping to a conclusion by just looking at the picture without knowing the strict safety precautions and endless testing behind the scenes. She concluded, warning trolls to stay away from her page.
When Erin isn't defending her daughter, she advocates for women as regards social issues. In a recent interview, the reality star addressed the speculations surrounding women's reproductive situation, describing it as "weird and unnecessary."
Drawing from a personal experience where she had to shut down pregnancy rumors because she wore a loose-fitting cloth, Erin declared that it wasn't right for anyone to ask a woman if she is expecting because it is intrusive.