Baby Lyssa Chapman Wishes Her Brother Duane Lee a Happy Birthday with a Cute Family Photo
Lyssa "Baby Lyssa" Chapman wished her brother, Duane Lee, "Happy Birthday" with a sweet photo of him on her Instagram. 
Lyssa "Baby Lyssa" Chapman shared a sweet family photo of her brother Duane Lee Chapman on her Instagram to wish him his birthday. 
Lyssa is Dog the Bounty Hunter's, also known as Duane Chapmans, ninth child. He had her with her mom, Lyssa Chapman. They refer to her as Baby Lyssa to not confuse her with her mom. 
Both Lyssa and Duane Jr. were featured on the show. However, Duane left the bounty hunting show as he said Dog worked him too hard, and his late wife, Beth, did not pay him enough. 
The 48-year-old celebrated his birthday on January 21 this week, and his younger sister Lyssa wished him on her Instagram. She shared a photo of him, and in the caption, she wrote:
"? Happy Birthday to my Big Brother Duane Lee!! ?"
Duane Jr. has been living a low-key life since he left the show in 2012. It is reported that he did set up his own bounty hunting business in Florida but now works as a financial advisor. 
He did not attend Beth Chapman's funeral and memorial services; as fans pointed out, he was not featured in his brother's and other siblings' photos from the day. 
He is now engaged to a rancher named Francie Frane.
His brother Leland had shared a lovely photo of the whole family with a heartfelt message to the late Beth. However, Dauane Jr. was missing from the photo. 
In the caption, he wrote she would have been thrilled to see all her friends and family come out to celebrate her life, and he thanked everyone for their support and messages. Part of his caption read:
"I want to say thank you to everyone for your well wishes and prayers for my family."
Beth died after she lost her battle with throat cancer in 2019. The family held different memorial celebrations for her, including a paddle out and a hike in Hawaii. 
Duane Jr had been married to his high school girlfriend, Theresa R. Roybal. They got married in 1996 but filed for divorce for unknown reasons in 2008.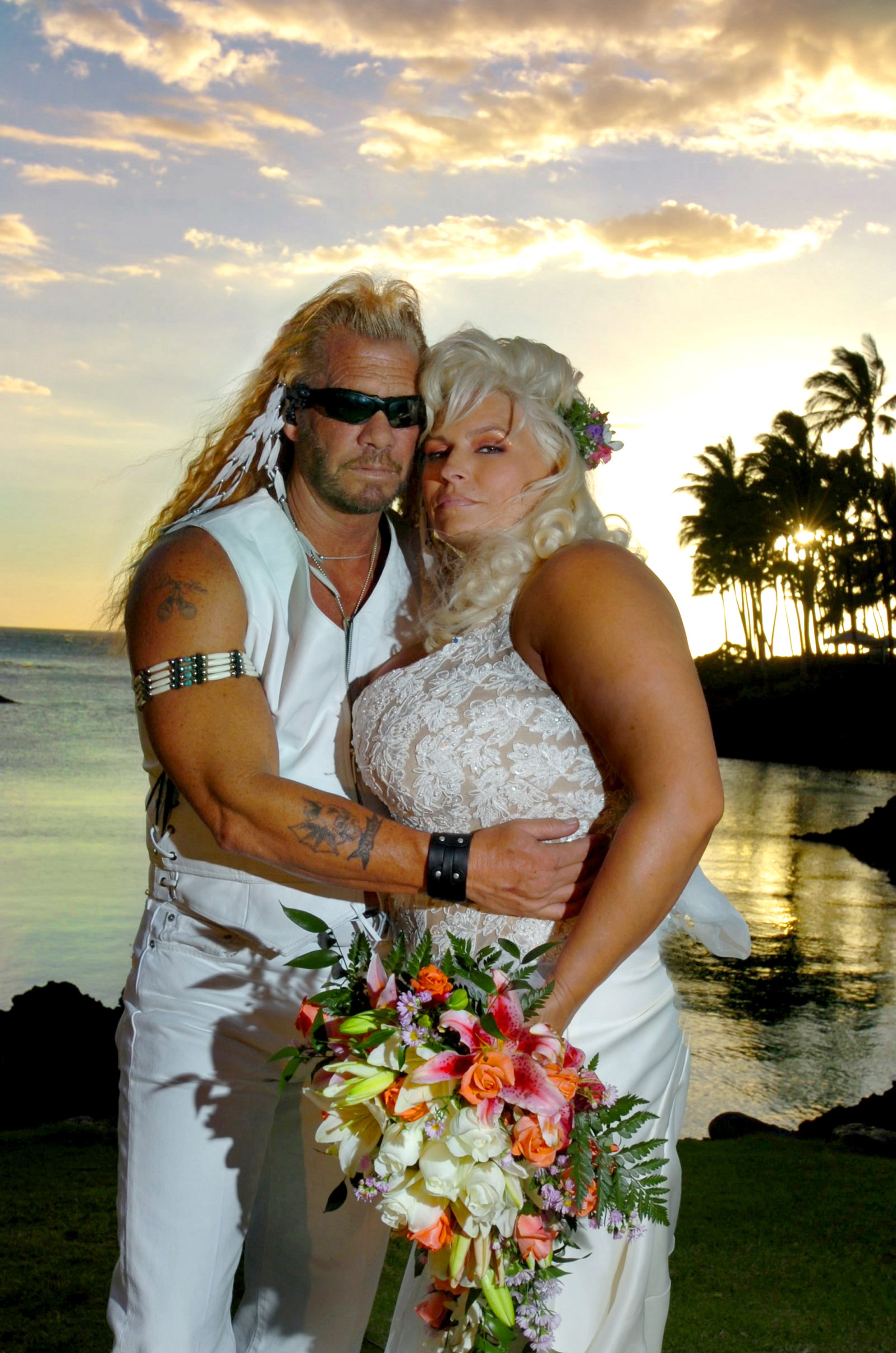 Dog has been married 5 times, his last wife being Beth, who he married in 2006. He is now engaged to a rancher named Francie Frane. They were engaged 11 months after Beth's death. 
The two bonded over their grief of losing a spouse to cancer as Frane's husband had died a few months before Beth. There is no date for the wedding.