'Harry Potter' Actor Matthew Lewis Admits He Struggles to Watch His Iconic Films — Here's Why
Matthew Lewis, best known for his role in "Harry Potter," recently sat down for an interview with New York Times. Interestingly the actor revealed that he does not enjoy watching the iconic film that made him famous.
While it is not uncommon for fans to often rewatch their favorite classic movies, movie stars sometimes find it uncomfortable to rewatch some of the films they have appeared in.
Matthew Lewis, who starred as Gryffindor wizard Neville Longbottom in the hit movie franchise "Harry Potter," recently opened up about how seeing his character in the film makes him feel.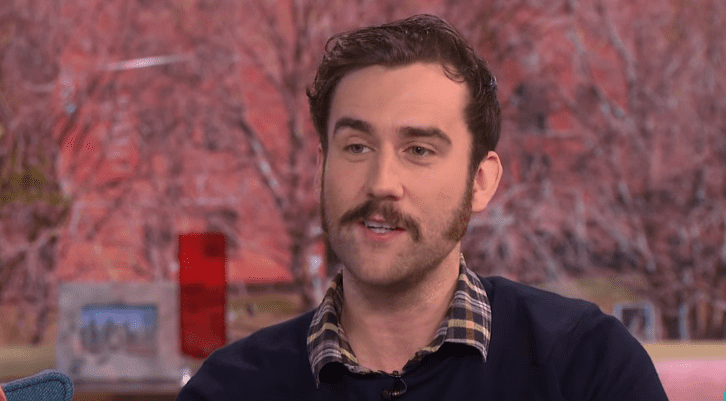 Speaking to New York Times, Lewis explained that it was always difficult when a large part of himself starts to come through in his character.
The actor noted that it is always easier playing a role of a cop or an entirely different character like a wealthy man. Lewis continued by saying:
"At times, it's painful how much of me there is in Neville."
Lewis noted how he would often feel like he was portraying his real self whenever he is rewatching the franchise, not his character.
While rewatching "Harry Potter" is not his favorite thing to do, Lewis is grateful for the opportunities that came with acting in the blockbuster movie.
In "All Creatures Great and Small," Lewis' character is a dashing, dark, handsome man with a love interest.
Lewis admitted that the film opened many doors for him, doors which, according to him, he could have never gotten to without the fame from "Harry Potter."
Following the end of "Harry Potter" in 2011, Lewis has appeared on several shows, including "Girlfriends" and "Happy Valley." He has also starred in movies like "Terminal" and "Me Before You."
Currently, the actor appears as Hugh Hulton in the reboot of "All Creatures Great and Small," a PBS series centered around vets working in Yorkshire Dales.
Though he has gained more experience and confidence as an actor over the years, Lewis is still finding it difficult to ease into a sexy lead character's role.
In "All Creatures Great and Small," Lewis' character is a dashing, dark, handsome man with a love interest. According to the actor, he almost turned down the role because of how different it was from his previous characters.
Acting is not the only part of Lewis' life that has changed since "Harry Potter." In 2018, the actor tied the knot with his longtime girlfriend, Angela Jones.
Whether in acting or his personal life, Lewis has done well for himself. Undoubtedly, many of his fans from "Harry Potter" can't wait to see him grace their screens yet again.