Kamala Harris Has Worn Her Signature Pearls for over 30 Years — Discover Jewelry's Symbolism
Vice President Kamala Harris has relied on Pearls as her go-to jewelry over the past 3 decades, but there's a lot more symbolism behind the precious stone, more than just being an accessory for Mrs. Harris. 
Kamala Harris hasn't deviated from accessorizing her outfits with Pearls over the past 30 years, as evidenced by the double-strand necklace she wore to the 2012 Democratic Convention and the announcement as President Joe Biden's running mate.
The deeper meaning behind what the Pearls represent for Harris dates back to her college years, after becoming a member of Howard University's oldest sorority established by African American women, Alpha Kappa Alpha.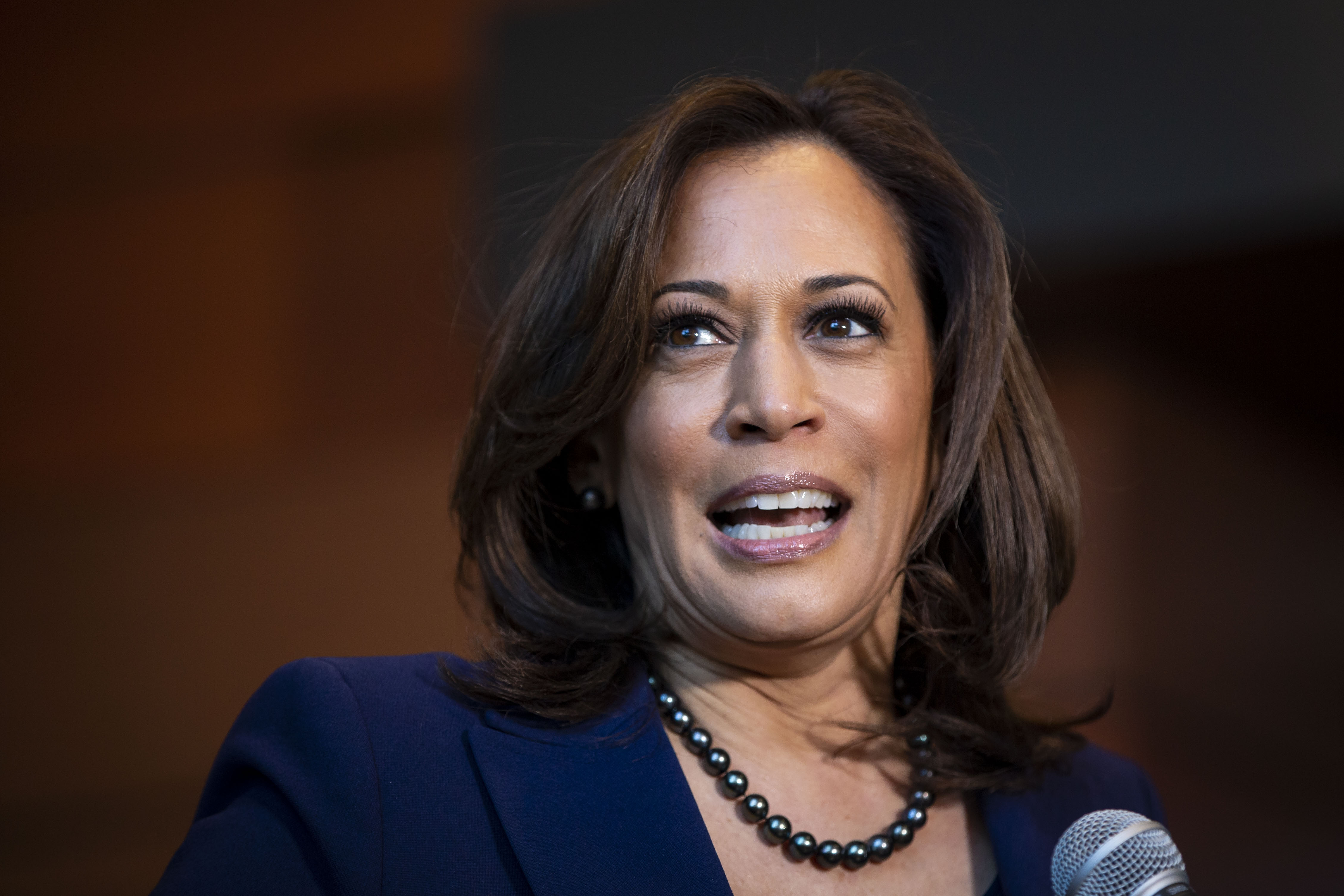 The group's 20 founding members are fondly referred to as "the twenty Pearls," and for Harris, this is where the gem acquired meaning for her. She wore a single strand piece to her 1986 graduation ceremony. 
According to the sorority's Facebook page, the Pearl is displayed to represent value in a manner that shows their rare nature, and this is what all sorority's members embody, as explained in the post:
"Alpha Kappa Alpha Sorority and its more than 290,000 members worldwide are pearls."
Thrilled to be the commencement speaker this year at my beloved alma mater @HowardU. Here's my graduation photo for posterity. pic.twitter.com/tiHTvnOSpc

— Vice President Kamala Harris (@VP) March 28, 2017
Harris has been photographed wearing various single and double-strand Pearl necklaces over time that are mostly white, although now and then, she would opt for black Pearls.  
Her statement gem has not gone unnoticed. For the historic Inauguration, which took place on January 20th, hundreds and thousands of women in the US and worldwide donned Pearl necklaces as they watched from home. 
The Vice President was also symbolic in the attire she wore to the big day, opting on two black designers.
This all thanks to Hope Aloaye, who started a Facebook page on December, 5 encouraging women everywhere to wear their necklaces to support the first woman Vice President. It amassed over 450 000 members.  
Many members even offered to donate Pearls to those who could not afford to purchase any. Even celebrities, including actress Jamie Lee Curtis, joined in the trend, which Aloaye explained as: 
"I equated the pearls to women because we go through a lot of things, but we still come out shining." 
If you thought Pearls were just for the women to enjoy, think again. Last year, the precious gem became a hot trend among men, as several male celebrities were photographed accessorizing with the necklace. 
This list included Usher, Bill Porter, and A$AP Rocky. Nick and Joe Jonas wore pearls at the 2020 Grammys for their "What a Man Gotta Do" performance. 
The Vice President was also symbolic in the attire she wore to the big day, opting on two black designers. The first is a young designer out of Baton Rouge, Louisiana, by the name of John Rogers. 
The second designer is Sergio Hudson, who is from South Carolina. The 56-year-old looked chic in a purple long, ankle-length coat fitted at the top and flared out towards the bottom.