Scottie Pippen's Wife Larsa Turns up the Heat Showing off Her Curves in a Trendy Black Bikini
Larsa Pippen, the wife of former NBA champion Scottie Pippen, flaunts her body in a black bikini whilst standing next to a pool. Larsa put her curves and fit body on display in this post.
The former star of the reality television show "Real Housewives of Miami" took to her social media platforms to share a revealing picture of her standing next to a swimming pool in a bikini. 
Larsa flaunts her curves in the picture she posted on her Instagram feed, which has 2 million followers. The little black bikini that Lara is wearing is very flattering on her fit body, leaving the comments sections full of compliments.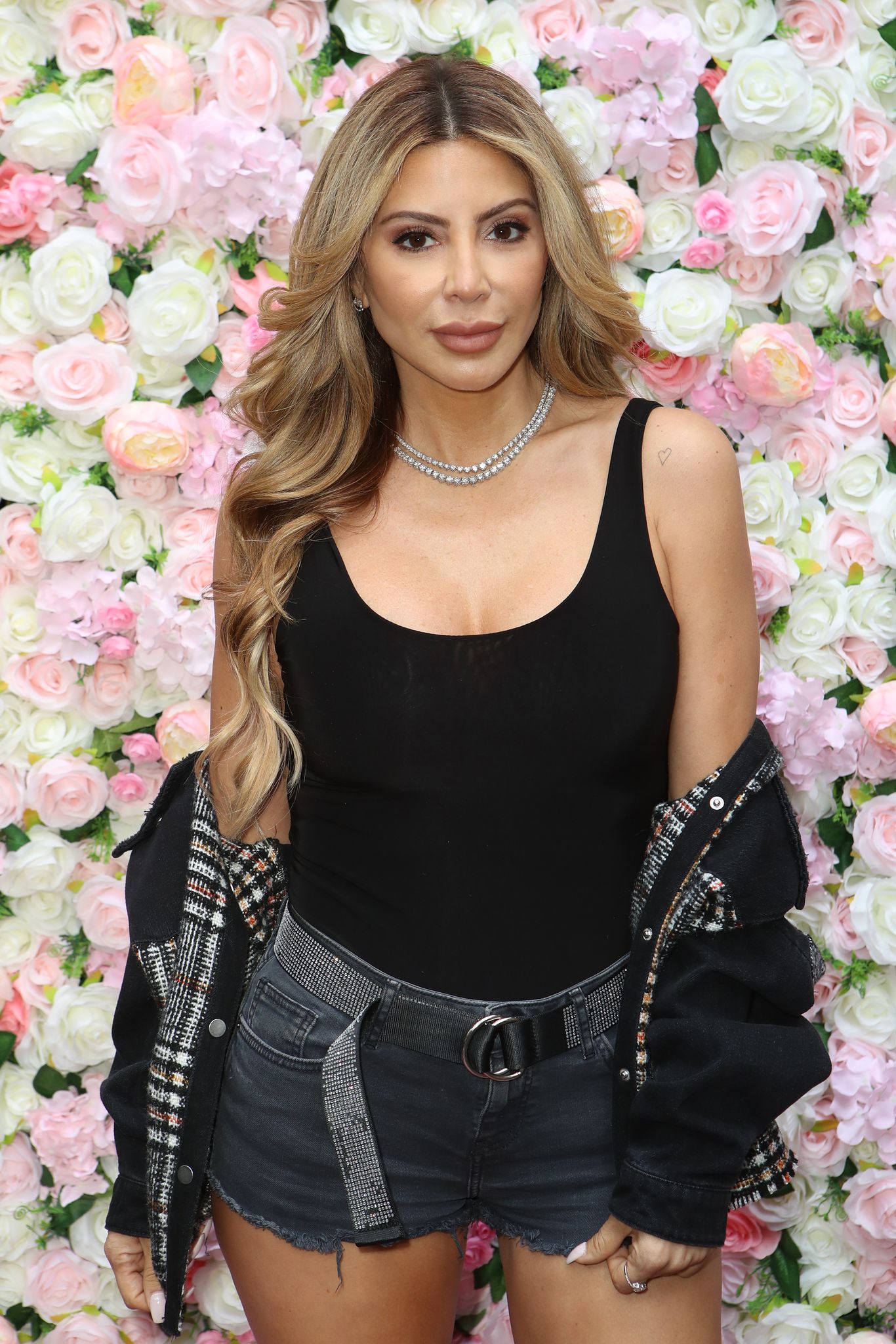 TINY BLACK BIKINI
After starring on reality television, Larsa is used to sharing every part of her life with those who want to follow along, and this Instagram post is no exception. The mother of four evidently has a body to show off. Her caption read: 
"Good days on my mind".
The black bikini top ties around her neck and the bottom has a thin tie at each hip. The swimsuit has silver accents, which make the otherwise very simple piece eyecatching. Her pose gives off confidence as she has one leg popped forward. 
TUMULTUOUS MARRIAGE 
Although technically Larsa is still married to Scottie Pippen, they are in the process of getting divorced. The couple originally split in 2015 and have had many reconciliations and breakups since. Most recently, Scottie filed for divorce in December 2020. 
Scottie and Larsa got married in 1997 and hence will be divorced after 19 years of marriage. There have been rumors of infidelity on Larsa's part, which she has vehemently denied as she put it down to "irreconcilable differences." 
FAMILY DYNAMIC
Despite the tumultuous nature of Scottie and Larsa's marriage, the two are still determined to make co-parenting work. They share four children, namely Scotty Jr., Preston, Justin, and Sophia. In an interview Larsa shared on co-parenting, saying: 
"Our kids are amazing, and I feel like we both parent the same way. We're really traditional in the way we raise our children. That's really important."
Larsa is also known for supporting Scottie regardless of their relationship status. When fans started discussing the NBA player's salary compared to his teammate Michael Jordan's income, she quickly tweeted to correct them. 
Thx for your concern Scottie did ok #TheLastDance pic.twitter.com/SFbo04uOLP

— Larsa Pippen (@larsapippen) April 20, 2020
OTHER PURSUITS
In between all of the breakups and makeups with Scottie, Larsa has been seen out and about on the dating scene. The rumor mill caught wind of Larsa being linked to rapper Future, Eric Moreland, and most recently with Malik Beasley. 
Larsa has clearly been on the market for nothing other but a high-profile relationship, even though her divorce from Scottie is yet to be finalized. Although she is out and about on the dating scene, Larsa's priority remains her family. 
Whilst keeping herself occupied with raising her four children and taking care of her family, Larsa can still bring the heat. Her social media feeds speak of an active 46-year-old who is not ready to settle down into her midlife phase. 
Larsa's relationship status may not be clear, but her love and passion for her family are undeniable. Pursuing that which is important and good for her is definitely a recipe that has her turning heads.