Us Weekly: Adele and Ex-husband Simon Konecki Have Reportedly Reached Divorce Settlement
Almost two years after filing for divorce, singer Adele and her ex-husband Simon Konecki have finally reached a divorce settlement. The former couple is set to settle property rights through a mediator.
Adele and her estranged husband Simon Konecki are almost reaching the end of their time together. According to US Weekly, the singer and her former husband have finally reached an agreement concerning their divorce proceedings.
The "Hello" crooner reportedly filed a judgment packet on January 15, almost two years after they first announced their split. Konecki and Adele both represented themselves in the divorce and are set to use a mediator to split property rights.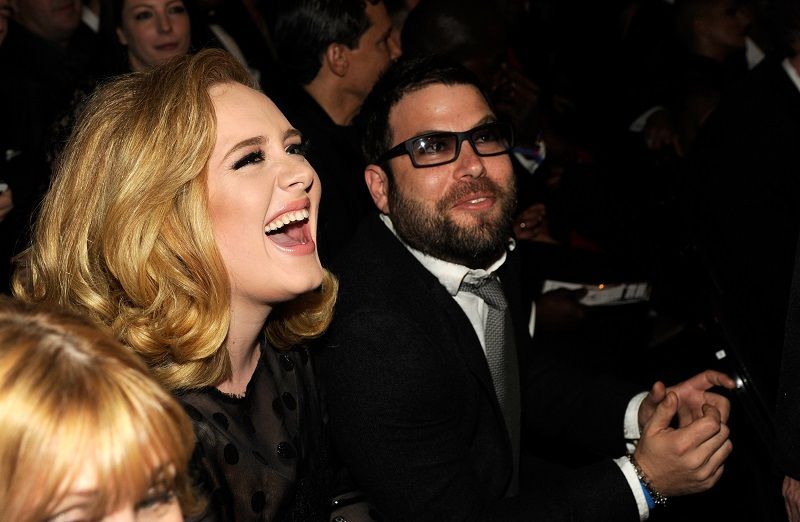 Nevertheless, they will not be officially divorced until a judge signs off on their agreement. Fans may recall that the former lovebirds called it quit in April 2019. A representative of the award-winning vocalist announced their split in a statement.
Five months after the announcement, the singer filed for divorce from Konecki, with whom she shares her 8-year-old son, Angelo, citing irreconcilable differences. Throughout their seven-year relationship, the pair kept details of their marriage private.
The pair first crossed paths in 2011 but didn't debut as a couple until January 2012. Later that year, they welcomed their son and, in May 2018, walked down the aisle. In less than a year of marriage, they ended things.
The "Rolling in the Deep crooner made headlines when she sold the Sussex mansion she shared with Konecki.
The initial divorce documents filed showed that the pair filed for joint custody of their son and visitation rights. However, in March, they had to sign a confidentiality agreement preventing them from disclosing details of the case. 
At the time of the split, rumors surfaced that Konecki would part with half of Adele's estimated $300 net worth. It is believed that the duo reportedly didn't sign a prenup, so Konecki is entitled to half of her earnings.
The 15-time Grammy Award winner also filed for a divorce in California, where they both have properties. Last year April, the "Rolling in the Deep crooner made headlines when she sold the Sussex mansion she shared with Konecki.
The sprawling estate, which was bought for $5.4 million, was sold for $4 million, costing the singer $1 million in losses. The 18th-century property boasts eight bedrooms and sits on a whopping 48 acres of land.
It also has a tennis court and is located in a secluded area in East Grinstead. Adele put up the mansion for sale shortly after announcing her split from Konecki. The singer still, however, has numerous properties worldwide.
She has three properties in London— two adjoining townhouses and an apartment— all estimated to cost $30 million. Adele also has a mansion in Beverly Hills for $16 million and a beachfront house in the countryside of England she sold in 2016.