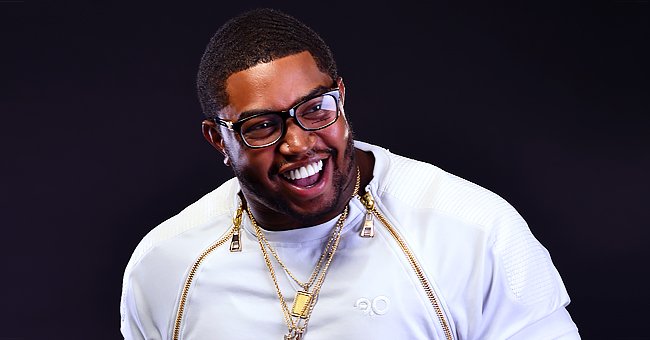 Getty Images
Lil Scrappy's Son Breland Enjoys Big Brother Duties as He Bottle Feeds His Baby Sister Xylo
A few days ago, Lil Scrappy's son Breland Richardson showed everyone that he's committed to being a big brother from day one by feeding his baby sister Xylo Richardson with her bottle.
Breland Richardson looks devoted to his little sister as he clumsily holds her bottle of milk while she drinks in an Instagram video story shared by their mom a few days ago.
The two kids already appear to be closely-bonded and seem very comfortable lying together. Breland is quite enchanted with his recent sibling and appears content to spend time with her.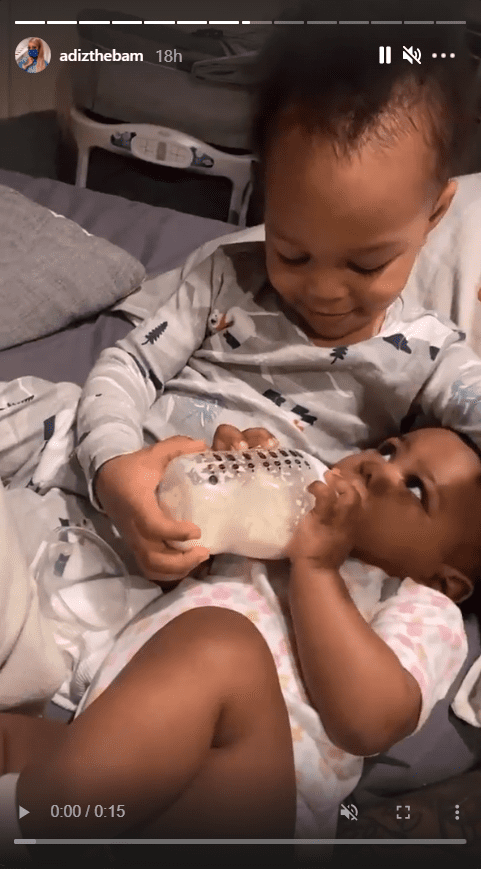 Screenshot of Instastory showing Lil Scrappy's son Breland feeding baby sister Xylo. I Source: Instagram/adizthebam
Breland gently holds onto his sister's arm and then clasps her hand while trying to feed her. In one part of the video, Xylo stares at the camera, revealing her beautiful dark eyes.
Like a lot of babies, she seems incredibly wise, even at such a modest age. Both kids are dressed in comfy rompers or pajamas. It is evident that Breland loves his sister already.
Seven years ago, Breland's mother, Bambi, revealed that she had a miscarriage and wanted her story to inspire other women.
Breland was born to mother Adiz Benson, popularly known as Bambi, and rapper Lil Scrappy in 2018. His sister Xylo came into the picture only a few months ago, in August 2020.
Bambi was extremely fortunate to only be in labor for ten minutes before giving birth to lovely Xylo. Scrappy documented everything on his Instagram and a few weeks later said:
"All my children ya feel me I love the responsibility of taking care of them not one complaint."
Together, their first-born son was born in 2018, and Bambi had another easy delivery, giving birth after just three pushes. Scrappy also has another daughter with his ex-fiancee Erica Dixon, fifteen-year-old Emani.
The teenager is maturing fast, and Scrappy says that he has his eldest daughter to thank for preparing him for fatherhood. Scrappy posted on his Instagram showcasing his daughter's growth after her eighth-grade formal in 2019, saying,
"Wow my baby girl going to the formal looking beautiful and breathtaking check out my princess."
Seven years ago, Breland's mother, Bambi, revealed that she had a miscarriage and wanted her story to inspire other women who had experienced something similar to feel less alone.
Initially, Bambi did not want people to know that she and Scrappy had lost a child. However, she realized that it might help other people understand how they had gotten through it as a couple.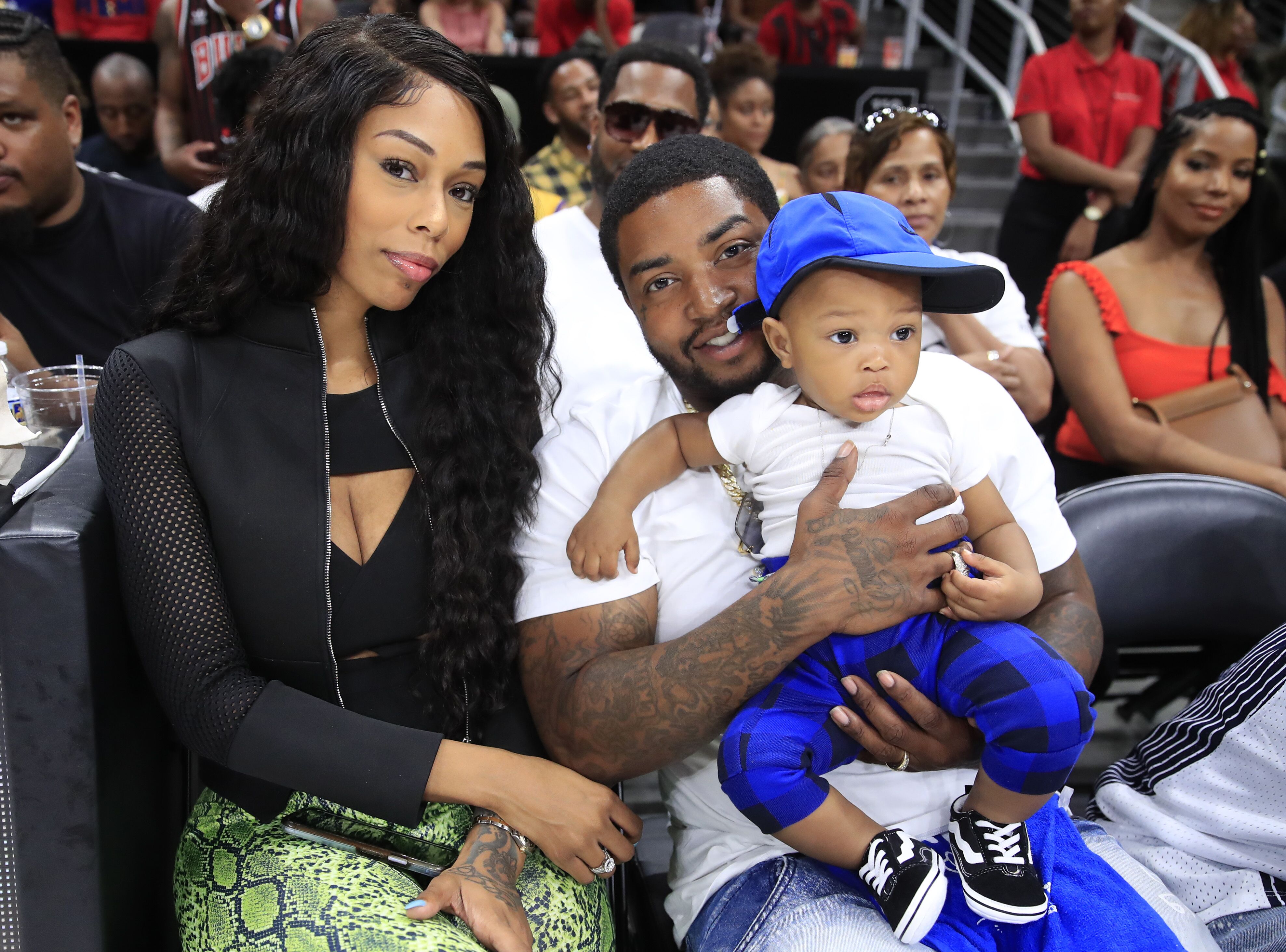 Bambi, Lil Scrappy, and their baby Breland attend the game between Power and Trilogy at State Farm Arena on July 07, 2019 in Atlanta, Georgia. | Photo: Getty Images
Some rumors that Bambi had faked the incident spread, but she snuffed them out by releasing the discharge papers. She felt quite disturbed that people would think she had feigned something so tragic for ratings.
Bambi maintained that she deliberately shared something so personal because, as a reality television star, her fans were already involved in her life.
Please fill in your e-mail so we can share with you our top stories!