Lil Scrappy's Wife Bambi Celebrates His 37th B-Day with Sweet Tribute Including Videos & Photos
Adiz "Bambi" Benson celebrated the 37th birthday of her husband, rapper Lil Scrappy. She posted pictures and videos as her loving tribute to her husband on his special day.
Looking back to sweet moments has been Adiz "Bambi" Benson's way of reminding her husband, Lil Scrappy, about the love they have shared through the years. The pair have been married since 2017.
On January 19, Benson took to Instagram to share sweet pictures and videos of herself with Lil Scrappy in honor of the acclaimed rapper's birthday.  It was one of the sweetest gestures fans have seen online.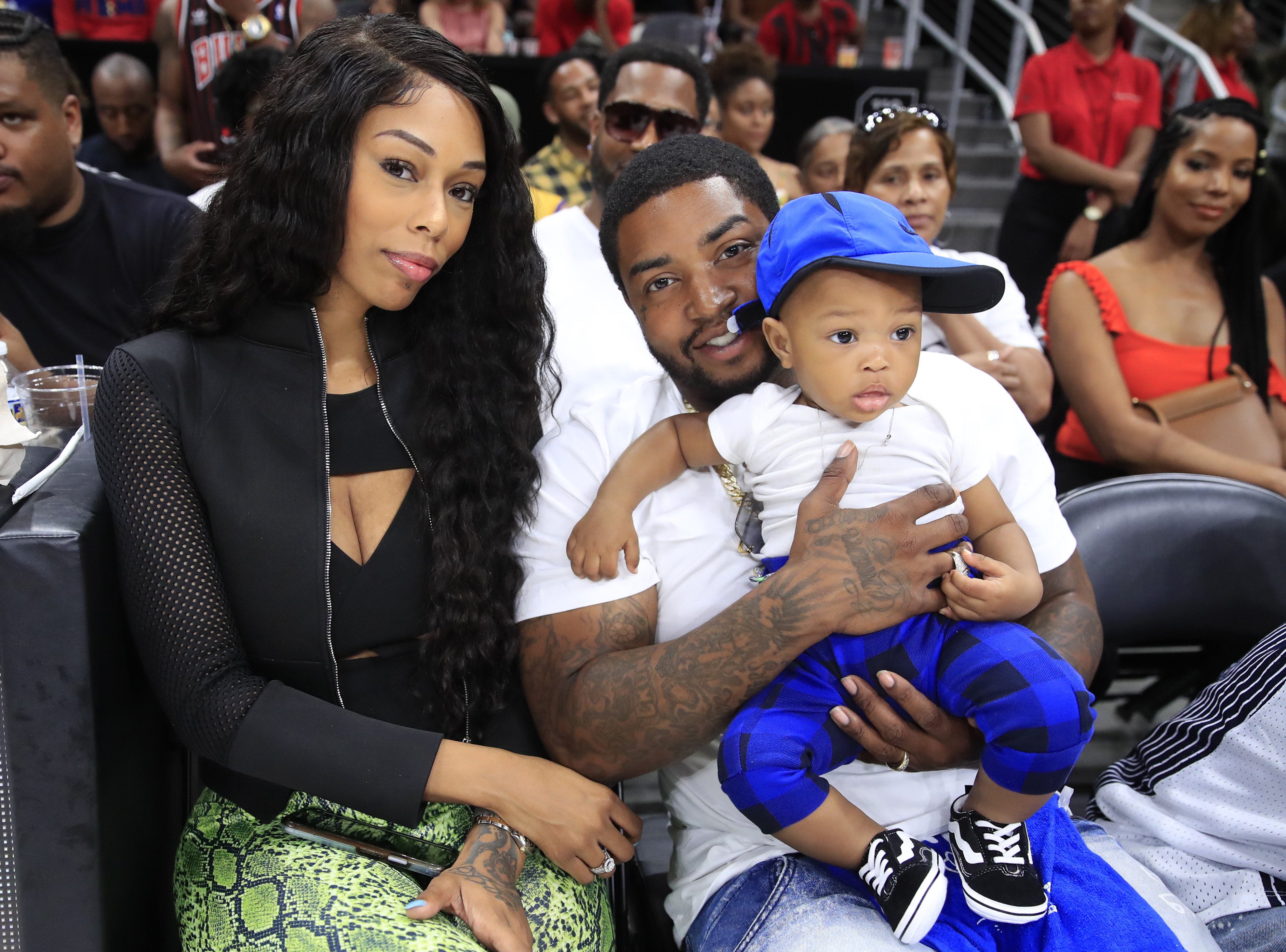 SHARING MILESTONES IN SNAPS
Benson's post showed several pictures and videos of them sharing wonderful moments, including the recent Christmas celebration and their wedding anniversary. 
The doting mother also shared important milestones with the 37-year-old rapper, which includes the time they welcomed their daughter, Xylo, in the hospital. 
Their two-year-old son Breland, whom she and Lil Scrappy welcomed in 2018, was also featured.  The rapper's 15-year-old, Emani, with ex-partner Erica Dixon, was featured in one of the snaps too.
Beside her collection of snaps and clips, Benson penned a heart-warming message to Lil Scrappy, whose real name is Darryl Richardson. She described him as her "amazing husband."
She noted the "Money In the Bank" singer's looks that get finer each day. She wrote that she feels blessed to celebrate another life with him, adding:
"Today we celebrate you ... love love love you!!!"
SECOND CHANCE IN LIFE
Celebrating Lil Scrappy's life each year has become more meaningful now for Benson. The renowned rapper was hospitalized after being involved in an accident in Miami in 2018. 
The reality star who suffered a broken foot believed that his friend fell asleep while driving on the road. His friend's drowsiness led them to crash their car into a pole. 
The rapper thought that Jenner's transition was a "racist situation."
STILL GRATEFUL
However, police said it was the other way around, claiming it was Lil Scrappy who was driving the car, not his friend. The rapper reportedly fell asleep while driving the vehicle. 
After the incident, the "Leave it to Stevie" star shared that he was grateful to be out of danger. He was thankful that his family and friends were there during a challenging time.
Aside from the accident that took him to the headlines, Lil Scrappy became the talk of the town after he aired his thoughts on Caitlyn Jenner and the transgender community. 
The rapper thought that Jenner's transition was a "racist situation." He explained that a Black man would not get the same kind of acceptance if he went through the same process.
Though he is a Black man proud of his sexuality, Lil Scrappy has no problem with gay or bisexual people. He says that if they consider themselves as one, they should be proud of who they are as a person.