LHHATL's Lil Scrappy's Daughter Xylo Shows Adorable Smile as He Holds Her in His Arms (Video)
Lil Scrappy's daughter Xylo stole hearts in an adorable video where she showed her cute smile. The rapper shared a precious father-daughter moment and fans couldn't help but love the little girl.
Lil Scrappy showed us his soft side in a recent video on his Instagram page. The rapper recorded a sweet moment that he shared with his daughter, Xylo Richardson.
The "Love and Hip Hop Atlanta" cast member could be heard talking to his daughter and her reaction to his sweet word was heart-warming.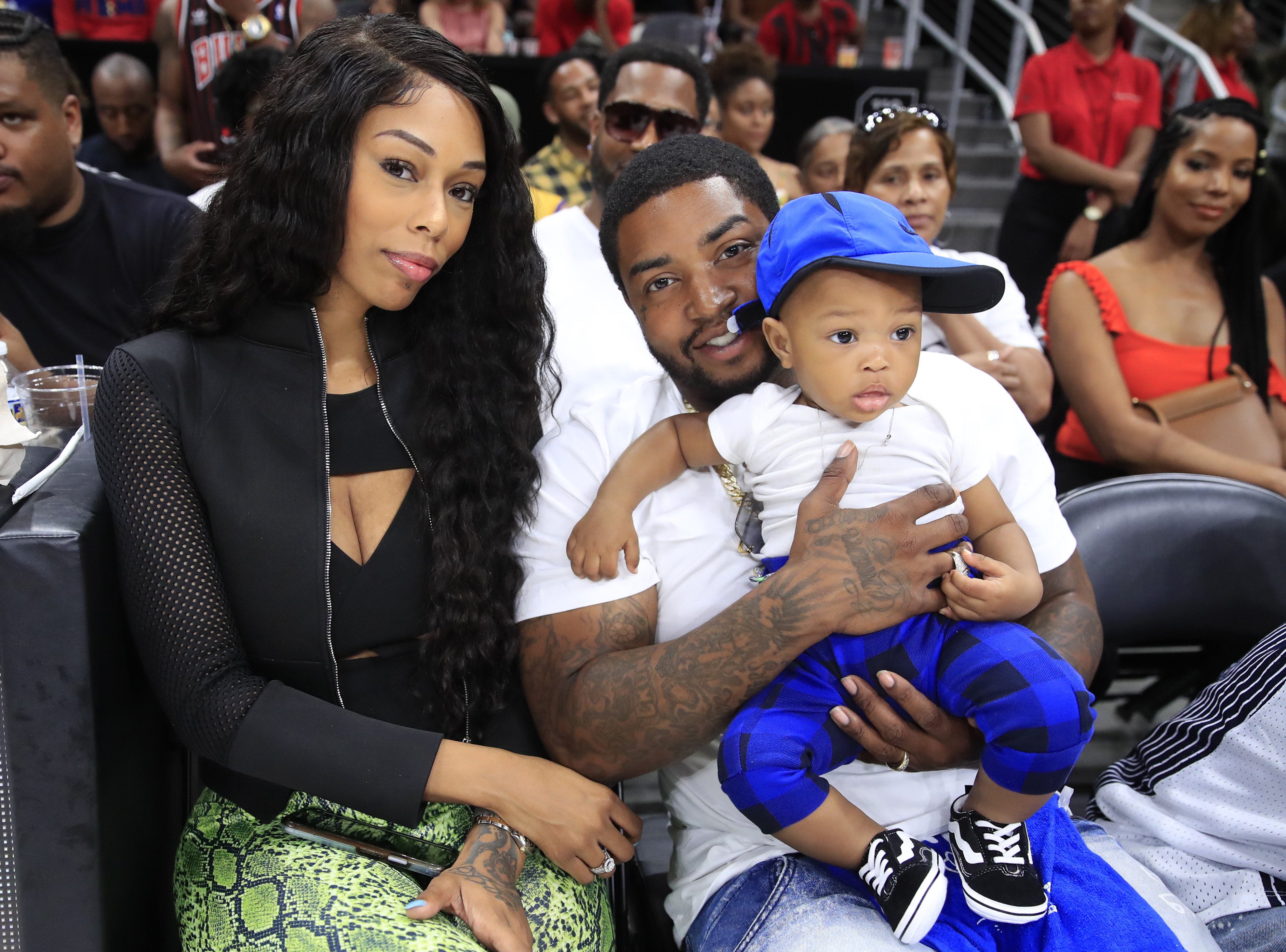 In the video, baby Xylo could be seen up close with her father holding her up and talking to her. The chubby-cheeked baby looked adorable in a bright blue sweater with pink polka dots. Her sweater also had a cute pink fox printed on the front.
As Lil Scrappy goaded her with a sweet high-pitched voice, telling her she is gorgeous, baby Xylo's facial expression changed and turned into a big amused smile.
Lil Scrappy showed his soft side for his youngest daughter, whose fans collectively agreed is the sweetest thing. However, fans couldn't decide if she looked like the rapper or her mother, fellow LHHATL cast member, Adiz "Bambi" Benson. 
Fans wondered if [Lil Scrappy] was cheating on his wife.
Near the end of the video, Lil Scrappy changed his camera angle to feature his 2-year-old son Breland Richardson. The toddler was unbothered as he entertained himself with something in the far corner of the room.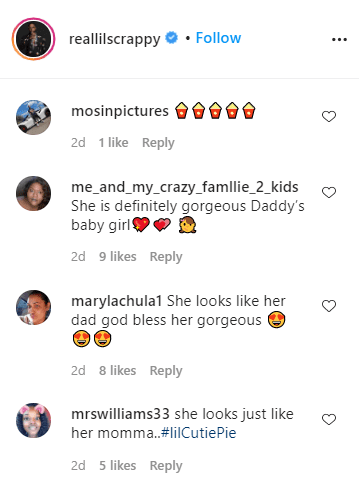 The rapper announced the arrival of his long waited daughter, Xylo, with several celebratory posts on his Instagram page. She was born on August 3. The excitement was typical of the couple who have previously celebrated their son Breland with over-the-top parties.
For Breland's first birthday, the couple threw him a fun "Moana" themed party. While the toddler would definitely not remember it, the doting parents felt the need to document and celebrate the milestone.
Lil Scrappy, born Darryl Kevin Richardson, and Benson have been married since 2017. The duo has two children together, Breland and baby Xylo. Lil Scrappy also has a teenage daughter, Emani, from his relationship with LHHATL cast member Erica Dixon.
Lil Scrappy and Dixon had a publicized tumultuous relationship during their time on reality television. The two eventually called a truce for the sake of their daughter Emani, but again this was not the only strained relationship that the rapper was holding on to.
Lil Scrappy's relationship with model Shay Jackson also ended on bad terms. However, when footage surfaced of the rapper making amends with Jackson, fans wondered if he was cheating on his wife.
Lil Scrappy took to Instagram to clear the air and explain that he was now a different person and that some events had occurred before he and Benson tied the knot.