Kenya Moore's Daughter Whispers While Looking Shy as She Says Mom's Name Incorrectly (Video)
Kenya Moore's mini-me Brooklyn warmed hearts as she shyly tried to pronounce her mother's name in a sweet video. The reality star gushed over her daughter in the lovely clip.
Kenya Moore is proud of her daughter and won't hesitate to show her off at any chance she gets. Yesterday, the reality star took to Instagram to share a heartwarming video of little Brooklyn. 
The toddler mirrored her mother's striking beauty as she giggled sweetly while her mom, whose face wasn't in the camera, held down her luscious black hair. In the background, Moore could be heard asking, "what's mommy's name?"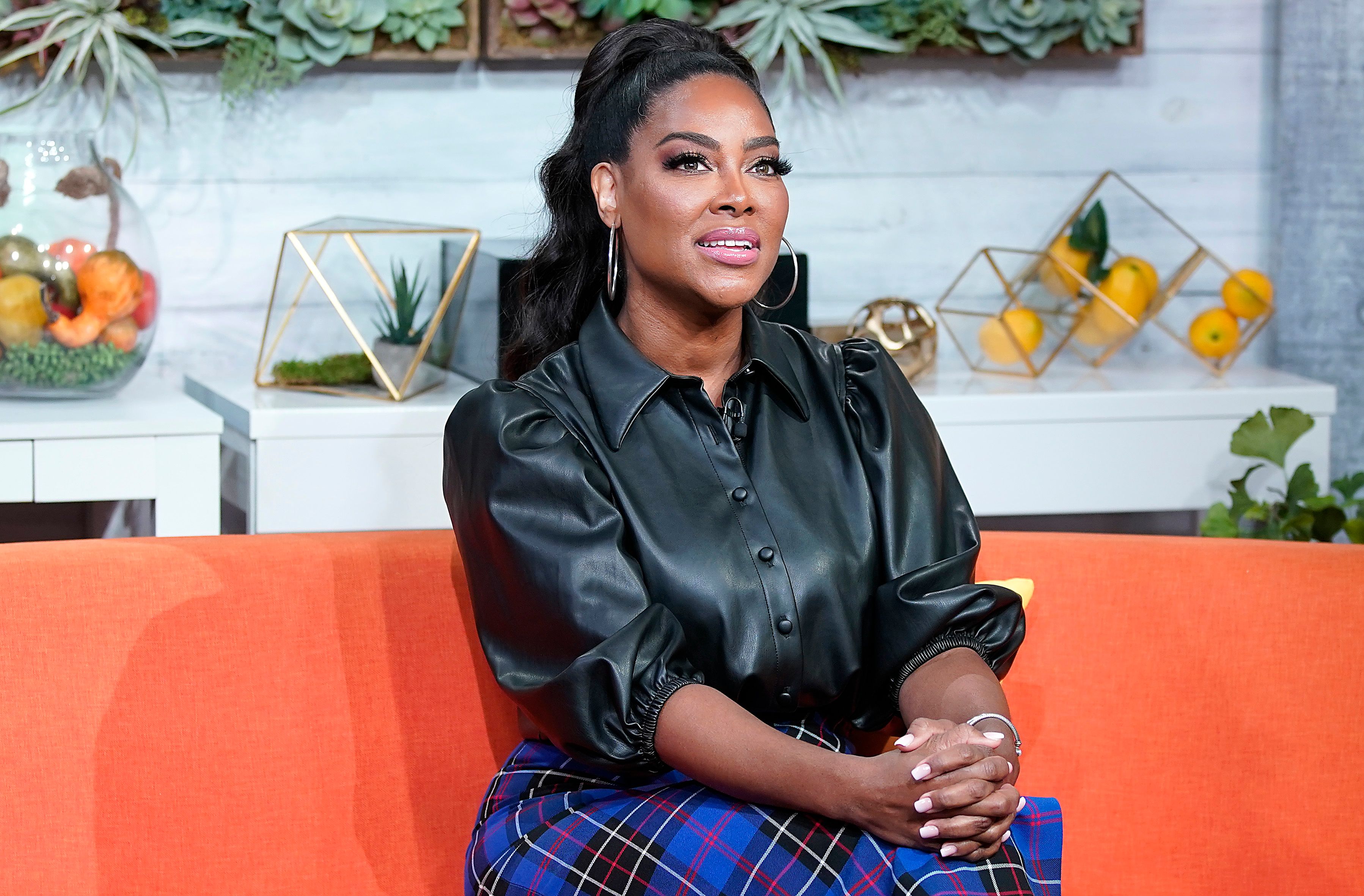 The adorable 2-year-old shyly answered, saying mommy but Moore disagreed, encouraging her to try again. The youngster continued, saying different phrases, trying to pronounce her mother's name.
Moore welcomed baby Brooklyn in 2018 at 41, and it was nothing short of miraculous for the reality star.
After several tries, the brilliant toddler eventually got it right, pronouncing a word close to Kenya. The "The Real Housewives of Atlanta" star gushed over her girl screaming in excitement at the achievement. She said:
"Why are you playing with me, Brooklyn? You're so intelligent!"
The cute mother-daughter duo began whispering sweet words to each other in the post, which was captioned, "I just like to play with my mommy #intelligent #giftedbaby." Fans gushed over the little one calling her precious and brilliant.
Back in November, Moore and her partner Marc Daly went all out to mark little Brooklyn's 2nd birthday. The family of three celebrated in an outdoor farm-themed bash that involved a petting zoo.
The 49-year-old gave fans a glimpse of the party with photos on her social media page. One image showed the celebrant stealing hearts in a cute pink overall with matching leather cowboy boots that featured intricate designs.
The party was nothing short of star-studded as members of the RHOA clan came with their children to bless the bash. Moore welcomed baby Brooklyn in 2018 at 41, and it was nothing short of miraculous for the reality star.
In an interview with People Magazine, she spoke about what it was like to begin her motherhood journey at 47 years, slower than most people. Moore, who welcomed Brooklyn through IVF, said:
"I waited most of my life to be able to have a child. So I knew all the anguish that someone feels, especially a woman feels…"
Amid the ongoing pandemic, Moore had to spend more time with her daughter as work was on hold. In an interview, she noted that she enjoyed bonding with her mini-me and was considering giving up having a full-time nanny.