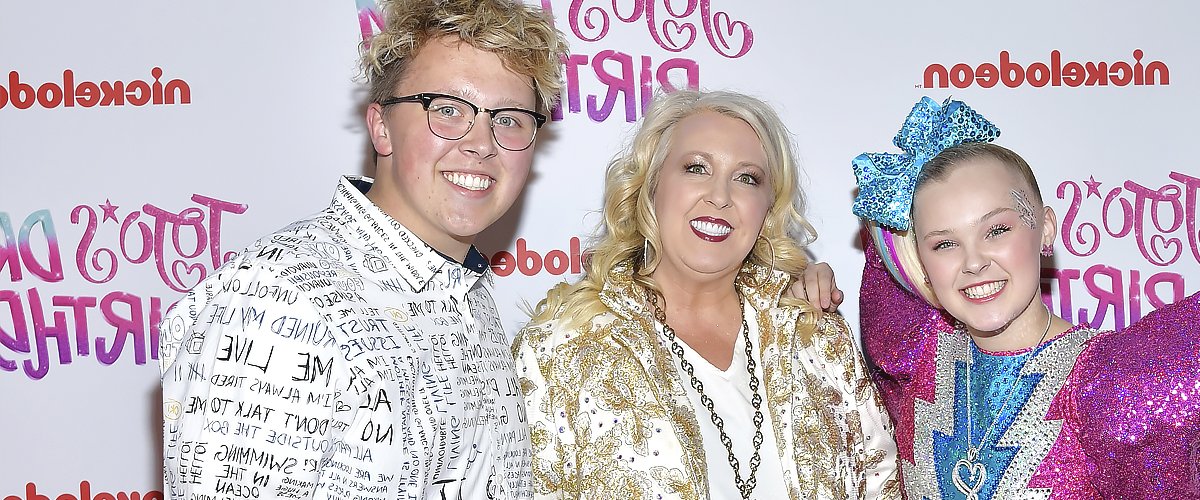 GettyImages
Meet JoJo Siwa's Family, Including Her Mother Who Woke Her up at Night to Watch Her Dance
Joelle Joanie "Jojo" Siwa is a multi-talented fast-rising YouTube personality who has made a name for herself in the entertainment industry. Here is a detailed look into her family and rapid rise to stardom.
Jojo Siwa has become one of the notable youths in the entertainment industry. She has at no point backed down from showing the world exactly what she is made of, ever since she broke out of her box in 2013.
The importance of familial support can also never be overstated in her success story. With the powerful backing of her family, the 17-year-old was ultimately able to climb up the ladder of success. Looking into the star's life, here is how it all began.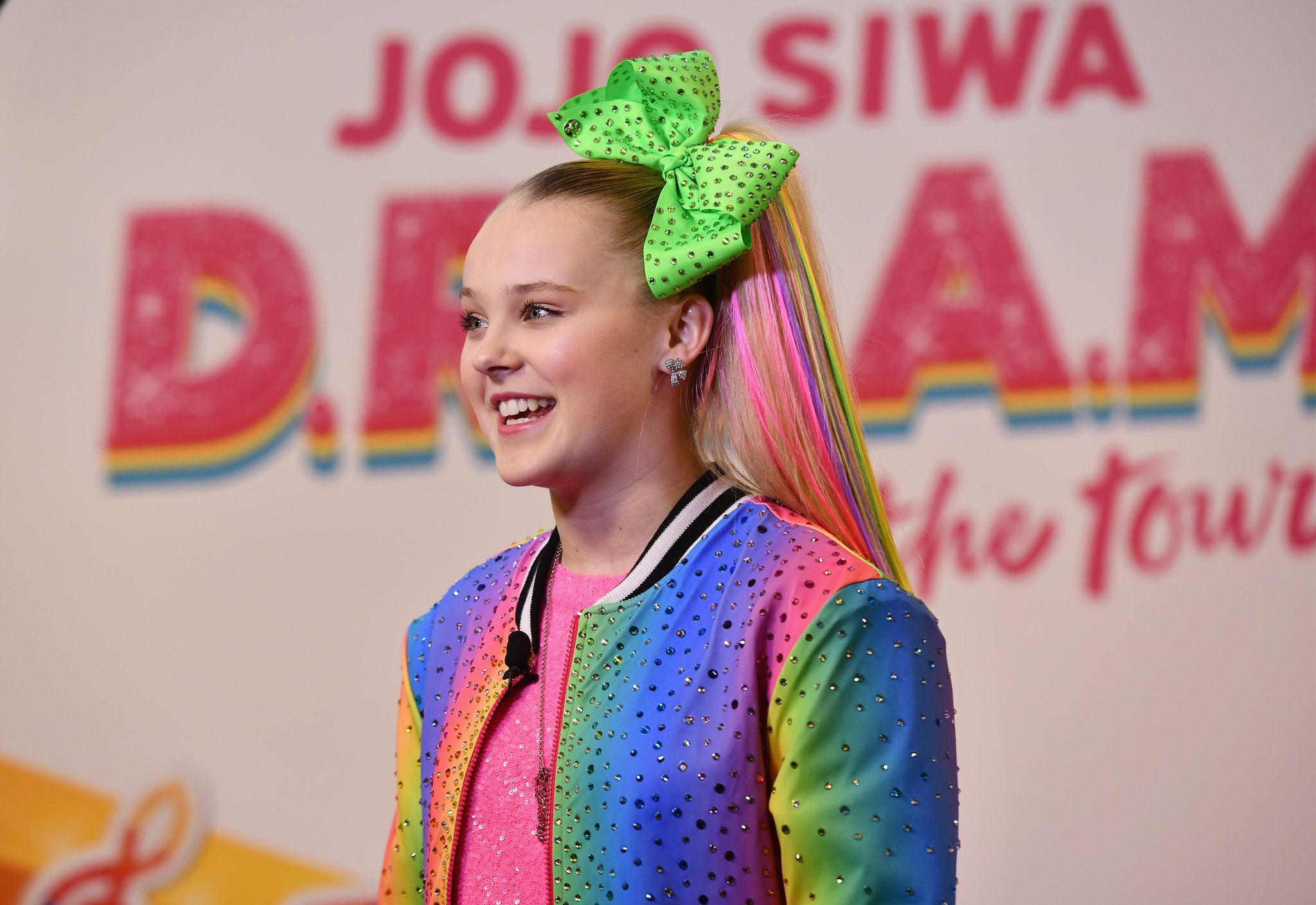 JoJo Siwa announces her upcoming EP and D.R.E.A.M. Tour at Sugar Factory on November 7, 2018 in New York, NY. | Photo: Getty Images
JOJO SIWA'S SUCCESS STORY
Jojo was born in May 2003 to chiropractor John Siwa and dance instructor Jessalyn Siwa. It is safe to say that she was born with a dancing spirit as her passion for it started when she was just a little tot.
Her mother once revealed that she was so obsessed with dancing that she would not want to leave the studio when her father came to pick her up at night. Seeing the evident potential in the little girl, Jessalynn decided to take her daughter more seriously.
Jessalynn once revealed that when Jojo was just a year and a half, she knew she was special because she had seen other kids, and her daughter just stood out. She added that the tot just loved being on stage, and everyone loved to watch her.
JESSALYNN'S IMPACT ON JOJO'S LIFE
When Jojo was just two years old, she performed her first solo dance competition to the song "Mama, I'm a Big Girl Now" by Hairspray. Jessalynn later disclosed that it was then she ran with her daughter's evident talent.
She urged her daughter to pay no heed to all the hateful comments and to even block them if need be.
She explained that they had a CD player in their kitchen, so whenever she cooked, she would urge her daughter to do a dance for everyone.
Soon, her dancing became a thing of delight for guests and they would always request to see it, and it got to the point where Jessalyn would wake Jojo up at night just to perform.
The proud mother believed so much in her daughter that she took her to several community theater auditions, and even though they mostly ended in rejection, she never stopped.
Jessalynn also put in serious effort in other vital areas of Jojo's life. She began bleaching her hair and decorating it with several bows, which in the years to come became her signature look.
The 46-year-old also shielded her little girl from the negativity of the outside world by homeschooling her. This was also because Jojo had proved to be beyond her peers with her advanced reading level.
JOJO SIWA'S RISE TO FAME
When Jojo was just nine, a destiny changing opportunity landed in her laps after her mother submitted her dance video to an open call for "Abby's Ultimate Dance Competition."
The show was created by the famed dancer Abby Miller, and it earned the winner $100,000 and a slot in her dance academy. After Jojo was selected, she and Jessalynn had to move to Los Angeles from their Omaha home to film the show.
In the end, the then 12-year-old came fifth, but even at that, she had stunned the viewers with her compelling show-stealing wit and charisma. After a taste of fame from the competition, the duo moved on to higher grounds when asked to feature on the hit show "Dance Moms."
On "Dance Moms," Jojo once again stole the show with her charisma, and soon she had thousands of viewers glued to the screen. After two seasons of their powerful on-air presence, the bowtie-loving Siwas quit to look for greener pastures.
However, while performing on the dance competition, Jojo started posting videos to her YouTube account, including several Q&A sessions, viral internet challenges, and captivating vlogs.
In 2016, Jojo's greener pastures came in the captivating form of her hit single "Boomerang," where she tackled her haters and cyberbullying with bold, taunting lyrics.
The track and the video became an overnight success reaching 9 million views in the first month. In 2017, the song was certified platinum, and the music video has been viewed over 869 million times on YouTube.
Besides her success in the music industry, Jojo also took on the world of fashion when she landed a deal with the tween retailer "Claire's" and released her first-ever bow line similar to those she wore during her dance competitions.
They became popular among elementary schoolers and sold over 40 million units. She even partnered with J.C Penney to release bedroom decor, children's books, and a Jojo Siwa doll.
While the singer and dancer was racking up millions of followers on YouTube and Instagram, Nickelodeon signed the then 14-year-old Jojo, and her fame skyrocketed.
FAME FOR THE SIWAS
With this worldwide fame, Jessalynn no doubt put in the effort to keep Jojo on the right track. In an interview, she opened up about her experience, explaining that she made sure her daughter had everything she needed.
Jojo's fame no doubt came with a change in lifestyle. In 2019, she bought a $3 million home in Los Angeles, where she resides with her mother and father, Tom.
The teenager recently gave her YouTube followers a peek into her home, and it was no doubt a jaw-dropping experience. Her parents have also kept a more active online presence as they created Instagram accounts where they never fail to gush over their daughter.
Jojo often credits her parents for her success and gushed that they never failed to keep her grounded amid all the fame. When Jojo was battling with intense cyberbullying, Jessalynn had been her backbone.
She urged her daughter to pay no heed to all the hateful comments and to even block them if need be. With such strong support, the teenage star surely towered over all the negativity.
JOJO SIWA'S BROTHER, JAYDEN
With all the shine being on Jojo, it is easy to forget that she has an older brother, Jayden. Despite living in the shadow of his sister, he has never failed to shower her with all the love and support.
The 20-year-old has also featured in several of her music videos in the past and even made a name for himself on social media platforms. At a time, he boasted of over 130,000 followers on Instagram and 77,200 subscribers on YouTube.
With this, it is clear that the Siwa kids were born to always rise to every challenge despite all obstacles that might try to come in the way of their success.
Please fill in your e-mail so we can share with you our top stories!