Barbra Streisand, Oprah Winfrey and Other Celebrities Pay Tribute to Late Host Larry King
Larry King was one of the most remarkable people on radio and television, having interviewed thousands upon thousands of public figures throughout his extensive career.
Sadly, the 87-year-old drew his last breath on Saturday at Cedars-Sinai Medical Center in Los Angeles, prompting a great number of his friends to fill the internet with tributes.
From Oprah Winfrey and Barbra Streisand to Ted Turner and George Takei, King was remembered as one of television's greatest giants, as well as someone with a real sense of humor.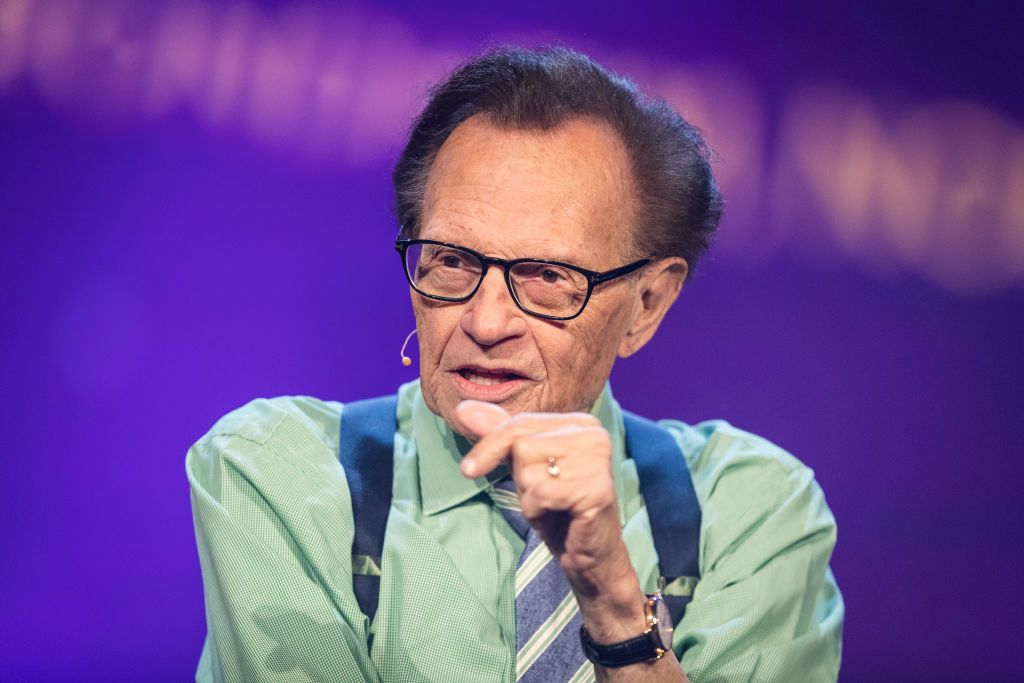 FONDLY REMEMBERED BY HIS PEERS
King, who started his career by doing radio in Miami, and later on in Washington D.C., was described as truly being one-of-a-kind by Streisand, one of the first people to react to his passing.
Winfrey also came forward to honor King but chose to recall how delightful, and how much of a "treat," it was to sit down with him and listen to one of his stories.
He was one of a kind! May he Rest In Peace. #LarryKing pic.twitter.com/cN5amzQuDr

— Barbra Streisand (@BarbraStreisand) January 23, 2021
CNN founder Ted Turner was one of the most affected by the legendary host's death and claimed that his loss felt like a true "punch to the gut." In a heartfelt statement, he said:
"If anyone asked me what are my greatest career achievements in life, one is the creation of CNN, and the other is hiring Larry King."
RIP to radio/TV/digital news legend @kingsthings. It was an honor to watch you do your thing, both on @CNN and in person. My Dad always asked me "Did you see who Larry King talked to last night?" Would've blown his mind to know that, one day, it would be his son. Thanks for that. pic.twitter.com/OTQrEar3c4

— KevinSmith (@ThatKevinSmith) January 23, 2021
Turner, who welcomed King to CNN back in 1985, hailed him as "the world's greatest broadcast journalist of all time," as well as a mentor and a consummate professional.
King's grieving sons described him as a man who took immense pride in their accomplishments.
Thanks for the countless interviews and insights, Larry King. You understood human triumph and frailty equally well, and that is no easy feat. There was no one else like you, and you shall be missed. Rest with the heavens now.

— George Takei (@GeorgeTakei) January 23, 2021
HIS SECOND HOME
King was a great fan of baseball, and a fierce supporter of the Los Angeles Dodgers, so the MLB team couldn't stay indifferent to the 87-year-old's passing.
The Dodgers offered their deepest condolences to King's family and friends while sharing a picture of the host wearing the team's kit and throwing a baseball.
The Los Angeles Dodgers are saddened by the passing of Larry King and offer their deepest condolences to his family and friends. pic.twitter.com/Di0aw7LZ5R

— Los Angeles Dodgers (@Dodgers) January 23, 2021
THE FAMILY STATEMENT
As aforementioned, King died on Saturday, but so far his official cause of death is yet to be revealed. However, it is not note-worthy that the TV icon was hospitalized earlier in January with COVID-19.
Following their father's death, Larry Jr., Chance and Cannon King took to Instagram to thank everyone for the outpour of love, as well as share a few words about the man who brought them into the world.
The grieving sons remembered King as a man who took immense pride in their accomplishments, "large, mall or imagined," as well as someone fiercely loyal to his friends.
They also requested that, in lieu of flowers, for people to consider making a donation to the American Heart Association or the Beverly Hills Fire Department EMS, for the care they provided to King in his final years.