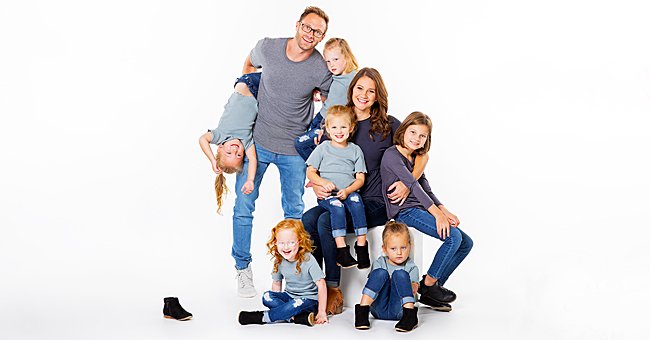 facebook.com/OutDaughtered
'OutDaughtered' Returns for 8th Season Amid Danielle Busby's Health Challenges
TLC's "OutDaughtered" will return for an 8th season this February, amid Danielle Busby's health struggles and the COVID-19 PANDEMIC.
TLC's "OutDaughtered" is scheduled to return for its 8th season on February 23rd, amid mom Danielle Busby's health concerns and struggles.
Both Danielle and her husband Adam have posted about her health struggles, although there is no answer to what is causing her symptoms, despite her undergoing various tests.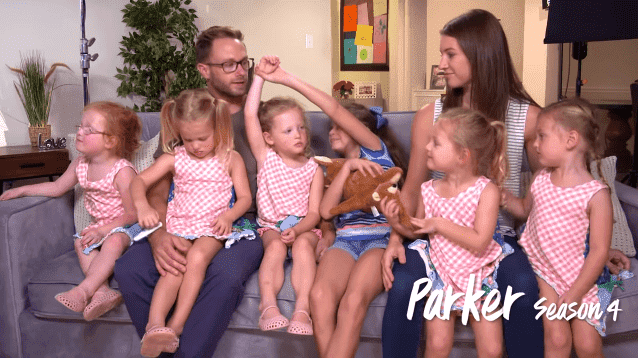 The Busby family during an episode of "OutDaughtered" | Photo: YouTube/TLC UK
Recently they shared on their respective Instagram accounts that she had gone through her most invasive test yet and asked fans to be respectful during this stressful time.
Danielle shared a photo of herself at the beginning of January of herself in a doctor's office where she shared that she had been certain that she would have had surgery, but luckily that was not the case. She revealed:
"My prayer was answered and NO surgery is needed. I am thanking YOU ALL for the extra prayers because I believe in the POWER of PRAYER."
She went on to share that there was no clear answer as to what her mystery illness is. She thanked her fans and followers for their messages, thoughts, and prayers.
Adam shared his own post, which featured a black and white photo of Danielle in a hospital bed, and wrote that at the moment, they had shared all they were comfortable with and asked fans to respect them at this uncertain time.
The 8th season is set to premiere on February 23rd and will feature the girls learning to ride bikes.
As the couple shared, her health struggles started in November. She had gone to the ER after experiencing an "alarming" sensation in her arms and legs.
Fans have been supportive of her health scare and the show as they have shared messages of support in the comment sections on their posts. Starting when they heard of her condition last year, Adam shared on his Instagram:
"Currently in the ER running tests for some alarming sensations in her arms and legs. It just happened rather quickly today."
Hopefully, their prayers will be answered soon, and they will find out the cause of her health issues, but for now, nothing is clear as to what is causing her health concerns.
The couple has not let her health nor the pandemic stop them from creating wonderful memories with their six girls as the next season will show the family on many adventures.
The 8th season is set to premiere on February 23rd and will feature the girls learning to ride bikes, an RV trip, and a socially distanced visit to Santa Clause.
"OutDaughtered" follows the lives of parents, Adam and Danielle, as they navigate life with 6 daughters. Their eldest daughter is Blayke, and they have a set of quintuplets, Ava, Olivia, Riley, Parker, and Harper.
Please fill in your e-mail so we can share with you our top stories!