Porsha Williams Wows Fans with This Pic of Mom Diane in a Skintight Jumpsuit on Her 63rd B-Day
Porsha Williams' mother, Diane Williams, turned 63 recently, and the reality television star shared a picture of the latter looking stunning in a skintight dress. 
Diane Williams, the mother of "The Real Housewives of Atlanta" star Porsha Williams, recently turned 63 years old, but one would never be able to guess her age after only seeing her for the first time. 
Diane looks incredibly young for someone her age, and that was emphasized even further in a recent post her daughter made on Instagram to celebrate her birthday.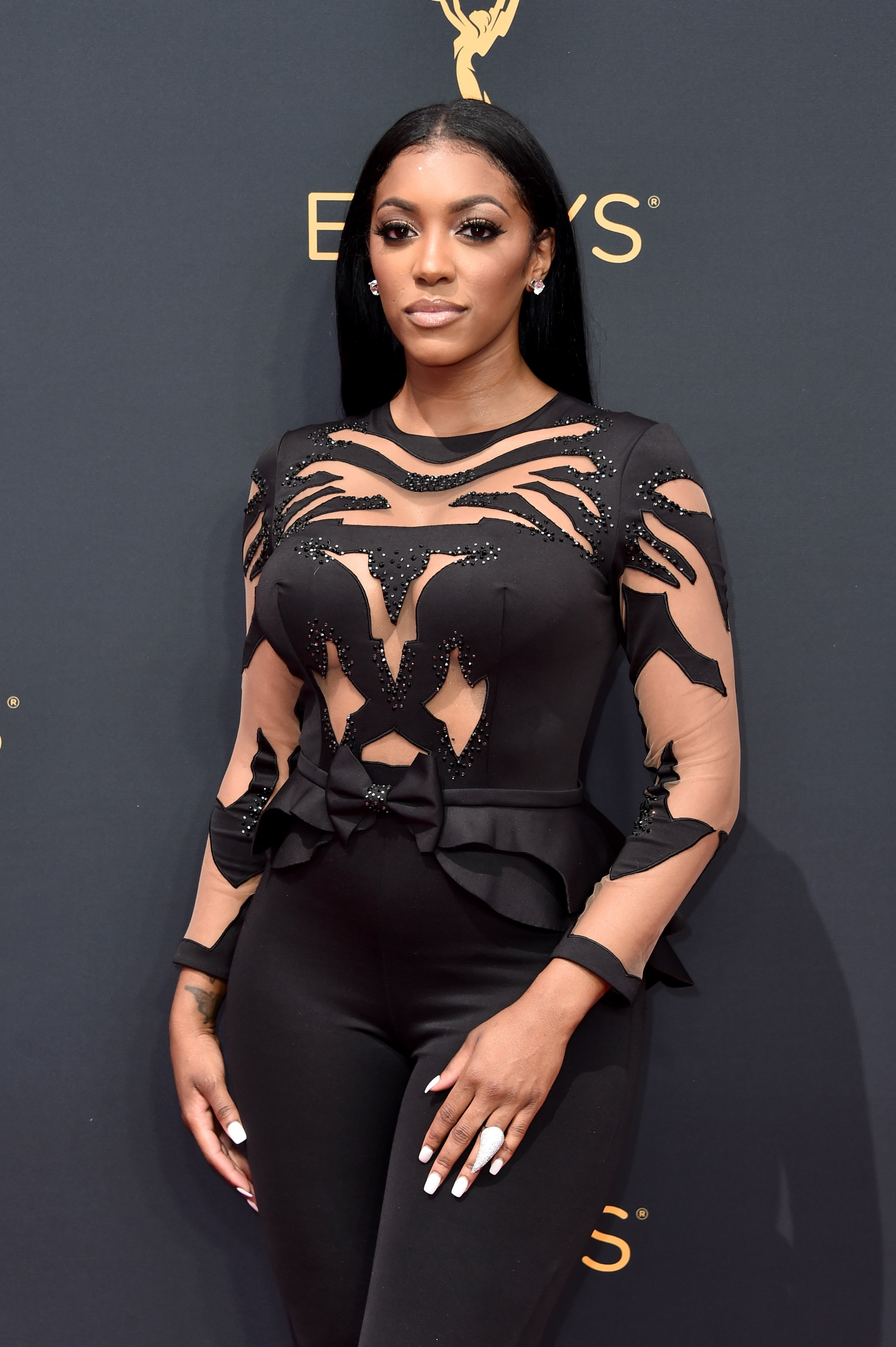 The reality television star shared a picture on her Instagram page that showed her mother clad in a red skintight jumpsuit that showed off her curves and sexy figure. 
In the snapshot, Diane also rocked beautiful brown tresses and smiled while holding a microphone. In the post's caption, Porsha paid tribute to her mother. She wrote:
" I love you so much there aren't enough words in the english language to express how much I love you! Thank you for being my mommy and loving me..."
She urged her fans to help her wish Diane a happy 63rd birthday, adding that she loves her so much and that words are not enough to express the extent of that love. 
Porsha thanked Diane for being a loving and supportive mother to her, saying it was the latter that made it possible for her to work without worldly worries. 
Porsha's dad was the son of Hosea Williams Sr., a civil rights leader in Martin Luther King Jr.'s inner circle.

Porsha also noted that Diane is the best grandmother to her daughter, Pilar Jhena, adding that they love and adore her and wish her many more trips around the sun. 
Many of Porsha's friends and fans commented on her post and gushed over her mom's beauty. Fashion designer Gert-Johan Coetzee said Diane is stunning, while Porsha's half-sister, Lauren, described Diane as perfect. 

One fan said Diane looks amazing at 63, while another fan hailed her gorgeous body. A third fan said they are trying to be 63 and look as good as Diane does. 
Porsha is clearly a mommy's girl. Last year, she also paid tribute to her mom when she turned 62 by sharing a black-and-white photo of her and describing her as the essence of a complete woman. 
Diane's birthday celebration is coming over a month since her boyfriend, Larry, celebrated his birthday on December 16. Porsha sent birthday wishes to the latter by sharing a sweet picture of them and tagging him, "Diane's man." 
Diane shares Porsha with her late husband, Hosea Williams II. Hosea reportedly died in 1998, aged 43, due to complications resulting from a bone marrow transplant after he was diagnosed with a rare form of leukemia. 
Porsha's dad was the son of Hosea Williams Sr., a civil rights leader in Martin Luther King Jr.'s inner circle, while his mother, Juanita, was a member of the Georgia House of Representatives. 
While not so much is known about her demised father, Porsha has spoken about him in the past and described him as a special man. She believes it is important for her to keep his memory alive because she knows he is present with her in spirit.