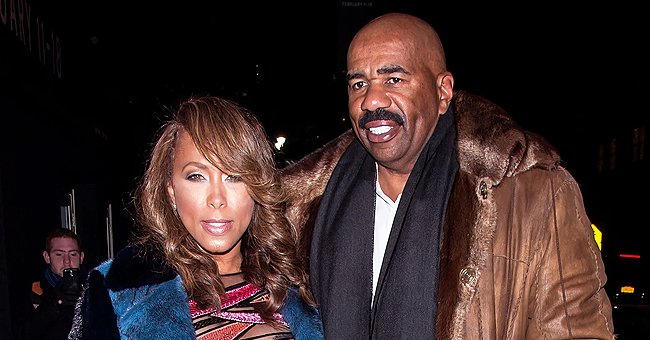 Getty Images
Check Out Steve Harvey's Wife Marjorie's Diving Skills as She Sports a Cool Swimsuit (Video)

Steve Harvey and his wife, Marjorie, recently enjoyed a trip to St. Bart's following his 64th birthday, where Marjorie explored the ocean while sporting a cool diving swimsuit.
Marjorie Harvey, the wife of TV host and comedian Steve Harvey, knows how to make the most of a vacation on the water. The couple enjoyed some relaxation time while on a yacht in St. Bart's.
Besides enjoying the beautiful calm of the ocean, Marjorie also brought out her adventurous side and went diving in the deep blue. She shared the epic pics and videos on her Instagram page.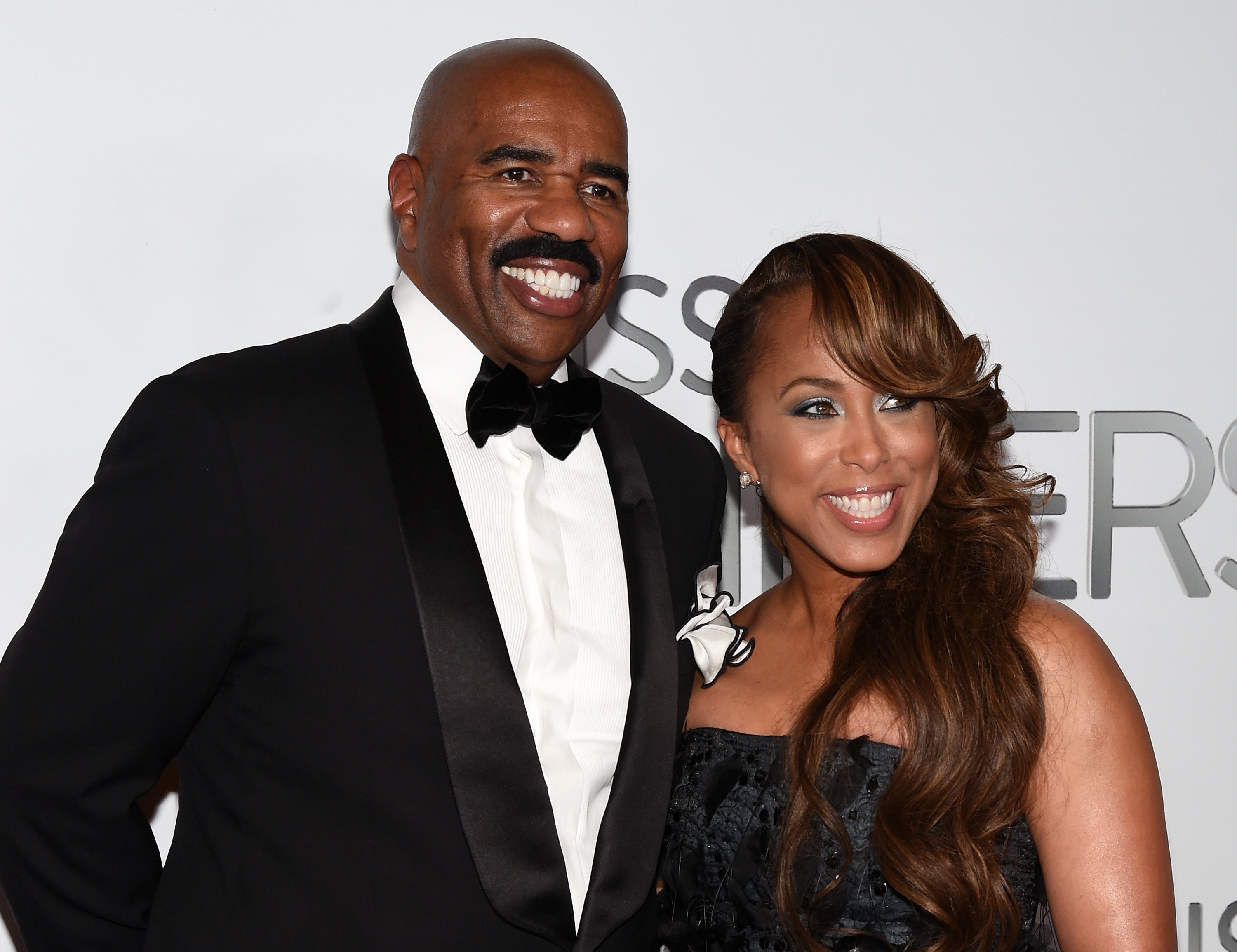 Steve Harvey and Marjorie Harvey at the 2015 Miss Universe Pageant at Planet Hollywood Resort & Casino on December 20, 2015 in Las Vegas, Nevada.| Source: Getty Images
In the underwater photo, Marjorie could be seen wearing a tight blue and black color-blocked swimsuit that reached just about her knees and matching blue goggles.
The fashion icon was pictured tightly holding on to a white underwater scooter with her hair flowing behind her. Her elegant grace was captured perfectly in the video clip that followed.
Delighted fans took to the comments section to share their impressions of the 56-year-old energetic mom who was clearly living her best life fearlessly while on vacation.
One fan commented, "I love your adventurous spirit!" Another fan wrote, "Yep that [sic] right get it all in and enjoy life to the fullest," while another fan called her a black mermaid.
While Marjorie braved the deep blue ocean, Steve kept himself occupied with his own activities aboard the yacht. He was pictured working out on the sunny deck.
Steve disappeared on Marjorie in an effort to build his career and bank account.
The "Think Like A Man" author rocked printed white and blue swim trunks and a royal blue cap as he exercised using a resistant band to tone his arms before going off to enjoy the scenic views.
Marjorie and Steve are one of Hollywood's strongest couples with a marriage that's lasted over a decade and a beautiful blended family, but it took a long time to get to this place.
The couple initially met in 1990 and dated briefly before Steve disappeared on Marjorie in an effort to build his career and bank account, which he felt was necessary for him to be considered a man.
Luckily the lovebirds managed to rekindle their romance after crossing paths again in 2005 and eventually tied the knot in 2007, blending together their families.
In 2010, Marjorie told Essence, "I wish every woman can find a soulmate like I've been blessed to find," adding that the comedian was truly her best friend and soulmate.
Please fill in your e-mail so we can share with you our top stories!