Larry King — Remembering the Late TV Legend's Best Interviews
Pioneering broadcaster Larry King passed away on January 23 2020 at age 87, leaving behind him an extraordinary legacy of historic interviews.
Over his 60-year career, Larry King conducted over 40,000 interviews with some of the most impactful personalities of the 20th century, from politicians to scientists, movie stars, and authors.
King became a major political influencer in his own right with his no-holds-barred cutting interviews, which won him two Peabodys, an Emmy, and an incredible ten Cable ACE Awards.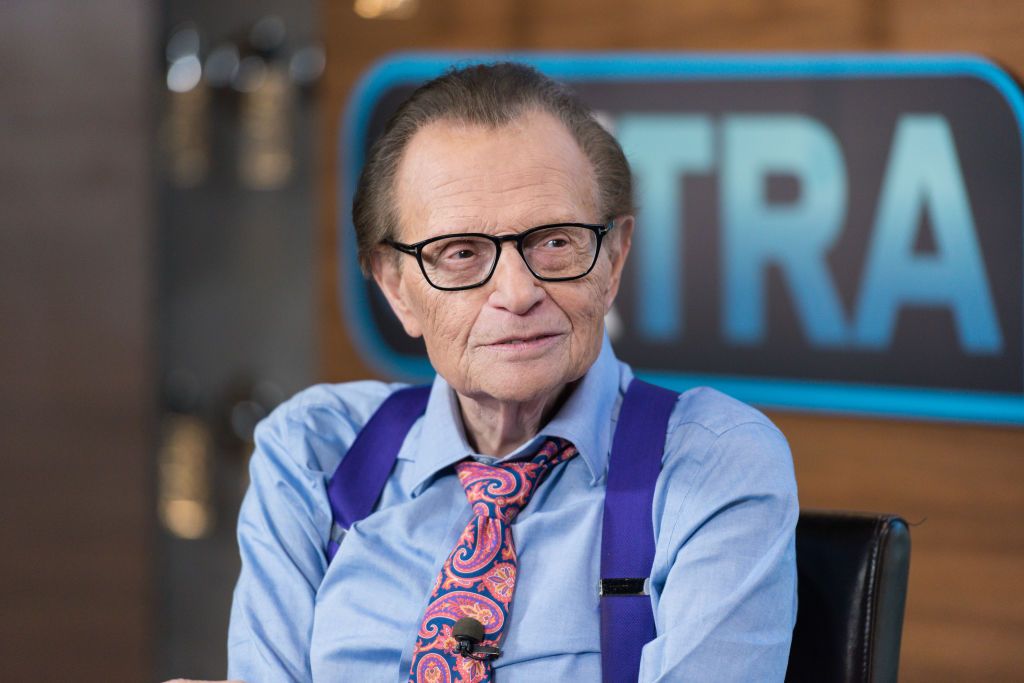 THE PRESIDENTS' MAN
Right at the top of any food chain is the President of the United States, and King didn't just interview past presidents, he managed to grill two of the most controversial modern presidents.
King interviewed the infamous Richard Nixon, and in 1994 he interviewed Bill Clinton. Unfortunately, it was before Clinton's sex scandal with White House intern Monica Lewinsky, which broke in 1998.
BILLIONAIRES AND VICE-PRESIDENTS
In 1992 King famously interviewed billionaire Ross Perot who was declaring his candidacy for the 1996 Presidential elections, contested by the sitting President Bill Clinton and the Republican candidate Bob Dole.
A year later Perot was back for a sit-down with King and Bill Clinton's vice-president Al Gore for a heated and contentious debate that centered around the North American Free Trade Agreement.
The world and journalism will be the poorer for the absence of Larry King
MOVIE STARS AND MUSICIANS
In 1988 King was delighted to land a three-hour interview with Frank Sinatra, Blue-Eyes himself, whom he had idolized as a kid and believed to be the greatest singer of all time.
Unforgettable too was his interview with the iconic Marlon Brando, his chat with the surviving Beatles Paul McCartney and Ringo Starr and  Yoko Ono and Olivia Harrison. In 2010 King spoke to rising star Lady Gaga, who called him "King Larry."
The world and journalism will be the poorer for the absence of Larry King who set an extraordinarily high bar with his honesty, his wit, and his razor-sharp intellect.
Tributes by some of the most prestigious broadcasting stars as well as from great political figures have flooded in from around the world sharing their memories of the great Larry King.
King's death was announced by his grieving family. King, 87, had been suffering from several chronic conditions, but he was diagnosed with COVID-19 and hospitalized. He passed away at 7 at Cedars-Sinai Medical Center in Los Angeles