Rebel Wilson Is All Shades of Perfect in a Bathrobe as She Shares Makeup-Free Selfie
"Super Fun Night" star Rebel Wilson continues to amaze her fans with her transformed figure, and she also keeps spreading a message about a person's health and worth that goes way beyond looks.
40-year-old Australian actress and comedian Rebel Wilson certainly made the most out of 2020, and while it wasn't her most productive year in her acting career, it was one filled with milestones for the beloved star.
Wilson's most famous achievement during the recently-ended year was her impressive weight-loss journey that she called her "Year of Health," on which she lost more than 60 lbs. between January and November.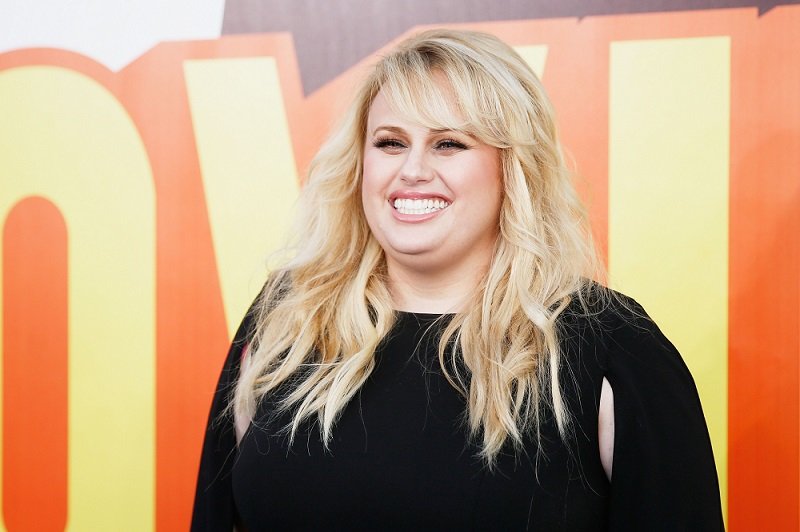 Ever since announcing that she had reached her goal weight, Wilson has continued communicating with her fans and followers on social media. She regularly shares her experience and thoughts about her journey.
On January 24, 2021, Wilson once again took to social media to share another of her fan-favorite selfies, on which she doesn't only flaunt her new figure but the confidence that has come along with it.
JUST THE WAY YOU ARE
Wilson looked great in the snapshot, taken with her cellphone in her bathroom, where a scale could be seen in the background. Wilson wore a brown bathrobe as she smiled at the camera, and she captioned the post:
"Rather than step on the scale, look at yourself in the mirror and be like 'dammmm girrrrrl ...you're smart and talented and accomplished and perfect just the way you are.'"
Wilson's words of wisdom and appearance prompted a great response from her fans, with many of them taking to the post's comments section to leave her positive messages.
"I needed to hear that today," a user wrote. "That you are!!! You look great too!!" acknowledged a second person. "Thank you, Rebel. This needs to be on every girl's bathroom mirror!!" added another user.
FINDING LOVE
2020 was also the year on which Wilson made public her relationship with the handsome heir and businessman Jacob Busch, who has become known from Wilson's Instagram despite being a very private person.
But if people believe that finding a new love had something to do with her weight loss, Wilson revealed back in December that she started to date Busch way before she embarked on a health journey.
Wilson stressed out that women don't have to be of a certain size to find a love partner, and she defended that beauty comes in every shape and size and that she decided to lose weight for health reasons and herself.
Whatever the reason behind her weight loss, Wilson opened up about how proud she was of having accomplished such a transformation in her life, including a change of diet, workout routine, and a lot of mental strength.