Tamera Mowry's Daughter Ariah Melts Hearts Practicing Numbers in a Cute Floral Outfit (Video)
"Sister, Sister" star Tamera Mowry is enjoying every bit of motherhood. The acclaimed actress shared a video of her look-alike daughter Ariah practicing numbers.
Tamera Mowry, the iconic child actress in the '90s hit series "Sister, Sister," seems to be preparing her daughter Ariah Talea Housley for stardom.
On January 24, Mowry shared on Instagram a video of her five-year-old daughter in what appeared to be a one-on-one workshop about effective communication.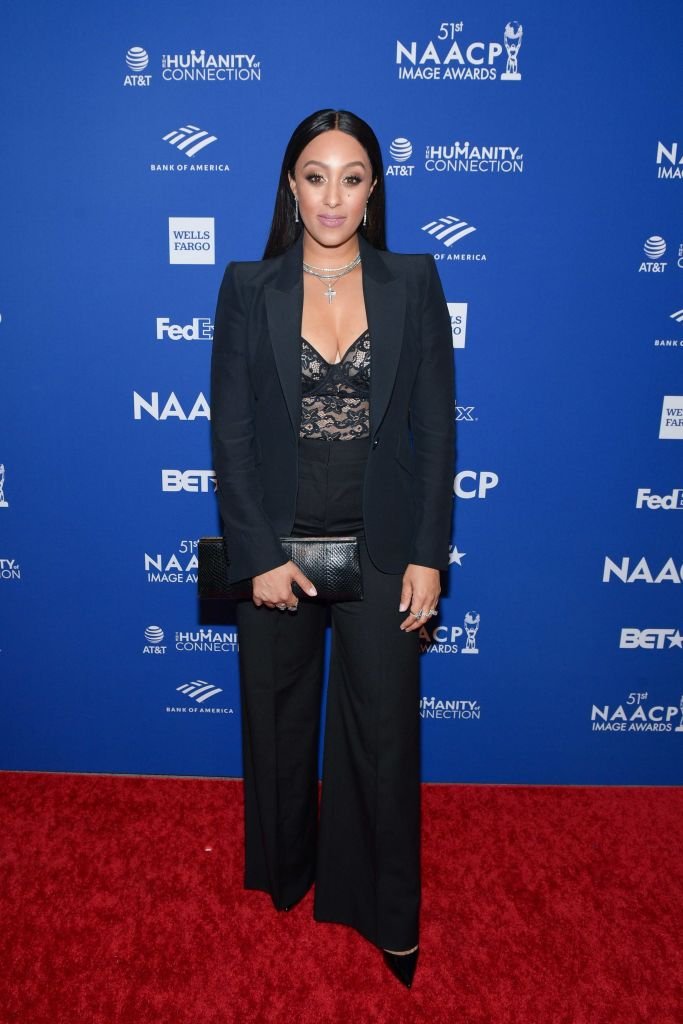 TELLING IT RIGHT
Ariah, who donned a floral-printed shirt, looked eager to please her celebrity mother in enunciating numbers. Mowry coached her daughter and filmed the video at the same time.
The former "The Real" co-host, who earlier delighted fans with her singing skills, asked Ariah to recite the numbers one, two, and three. The little girl obediently followed her.
While filming, Ariah was all-smiles as she practiced saying numbers. Mowry, who seemed to be having fun in the process, asked her daughter to repeat the last number.
As Ariah said "three," her cute voice turned into a slow baritone. Mowry wrote in her post that she was savoring the moment. The doting mother added:
"I seriously hope she never stops saying "free," I know she's going to get the hang of "three" any day now. #myminime #momlife"
Many fans expressed in the comment section that Ariah's video was adorable, especially when she leaned closer to the camera. They found her wrinkled nose cute. 

HER MINI VERSION 
Ariah, who was born in July 2015, is the youngest daughter of Mowry and her husband, Adam Housley, an award-winning journalist. The couple who tied the knot in 2011 also share an eight-year-old son, Aden John.
Mowry is grateful that she was blessed with a daughter who looks like her. The "Twitches" star has been showing off cute matching outfits with her "mini-me" on Instagram.
Mowry had mixed feelings about her children's showbiz interest.
EXPRESSING HOLLYWOOD INTEREST
Besides passing on her sense of style, Mowry noted that her daughter wanted to become an actress like her. It wasn't only Ariah, but her big brother also expressed the same interest. 
Their sudden interest in acting, Mowry said, started when they watched her and twin sister Tia Mowry's timeless show "Sister, Sister" at home. Ariah and Aden became instant fans of the TV show.
Mowry had mixed feelings about her children's showbiz interest. She feels like Ariah and Aden are too young to understand the ups and downs in the entertainment industry.
Even though Mowry has yet to consider her kids entering Hollywood, she is clear about supporting them to become great individuals in the future.