Christina Anstead's Estranged Husband Ant Shares Adorable Photo of Their Son Hudson with Rosy Cheeks
Christina Anstead's estranged spouse, Ant, gushed over their little son, Hudson, looking adorable during playtime as he posed for the camera.
Christina and Ant Anstead's little son, Hudson, had fans eating right out of his palms in a new photo shared to his dad's Instagram page. The little boy was photographed enjoying his playtime.
In the one-photo post, little Hudson looked cute in his buttoned-down striped onesie and a pair of brown UGG boots, designed with fox's faces. The toddler's blonde tresses were cut into bangs fanning his crown.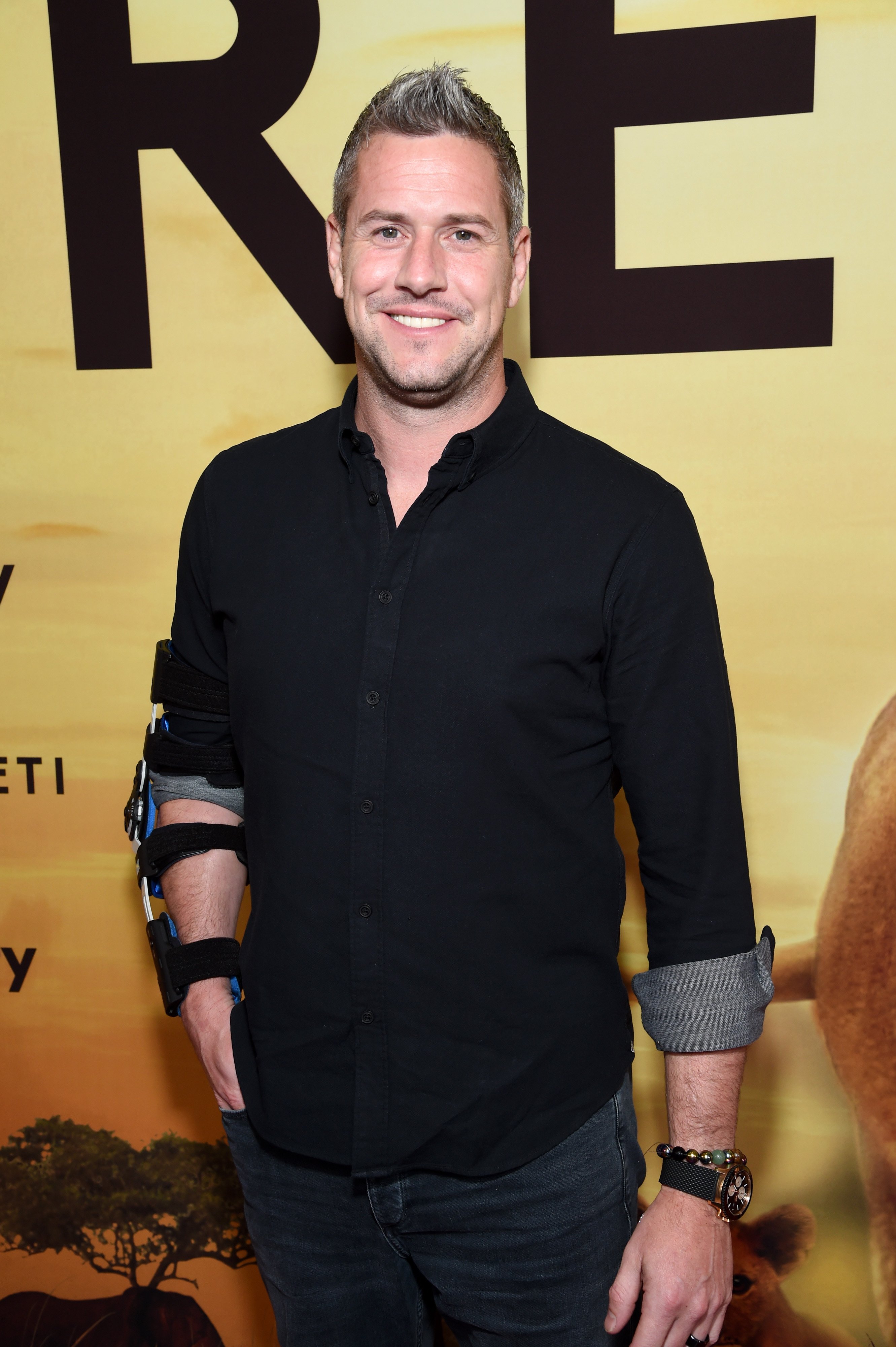 Hudson's lovely look came complete with his rosy cheeks while he had his sucker stuck in his mouth. The little boy shared a big smile as he was snapped sitting inside a kitchen compartment, making his dad gush. Ant captioned the post:
"A very shattered, rosy cheeked Hudzo claiming a kitchen cupboard as his own…"
It's been quite a journey for Ant following his divorce with fellow star Christina, and as the new year started, he decided to lead a healthy lifestyle. Ant, who hosts "Wheelers Dealers," confirmed this in his new year media share.
For the new year, the star put up an Instagram post of him and Hudson having fun at the beach. Ant looked lean and toned while baring his abs and playing with the waves. 
He signed up for a 35-day online breakup recovery course and focused on his mental and physical health.
Ant's lovely family getaway came a few months after he revealed that he lost 23lbs due to the stress of going through a divorce. The TV personality made it quite public that he was affected by the split between him and Christina. 
Last September, Ant was candid, speaking about his feelings after ending his less than two-year marriage. Speaking to People, the dad-of-three stated that it was not his decision to end his marriage.
He also added that the development hit him hard. Ant, who hosts "For the Love of Cars," noted that he had so much love for his ex-wife and was really committed to their marriage.
After dwelling in a "dark" solemn state of mind, Ant, 41, decided it was time to pick himself up. He signed up for a 35-day online breakup recovery course and focused on his mental and physical health.
Through it all, Ant was not alone because his kids were quite supportive. The star dad shared in his update that his older kids, Archie, 14, and Amelie, 17, from his previous marriage, were also devastated by the news.