Ant Anstead Says He Believes People Know It Was Not His Decision to Divorce Wife Christina
Ant Anstead says he believes that people were aware that he did not initiate the divorce between himself and his wife, Christina Anstead. He has opened up about prioritizing his mental and physical well-being since she filed for divorce.
Ant Anstead has revealed he believes that people know that it was not his decision to divorce his wife, Christina Anstead. He gets candid about how he has endured the past few months since the divorce was announced. 
Ant says he was gravely affected by the surprise decision, making it difficult for him to overcome it. The "Wheelers Dealers" host added that those who know him well are aware that he is the kind of person who gives his all to those he loves.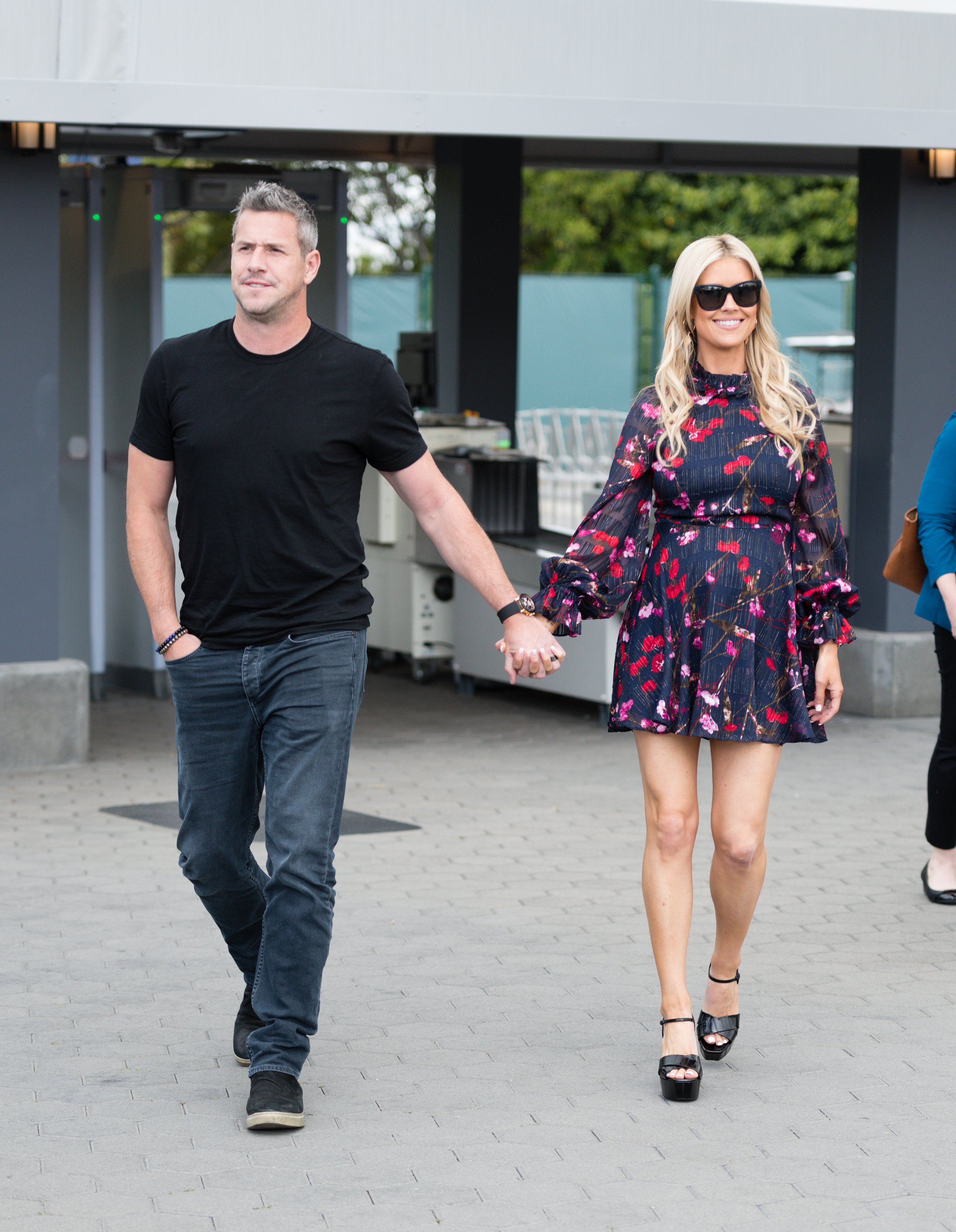 The TV personality hinted at this sentiment a week following Christina's announcement of their split on Instagram, saying he remained optimistic and that he hoped the "Christina On The Coast" star would be happy with her decision. 
The 41-year old added that he had wanted to continue to fight for the relationship, and the news of the split left him in a very dark place, adding: 
"It really hit me hard. I had so much love for her." 
Ant reached his turning point and made the decision to focus on himself. So, he signed up for a 35-day online breakup course. In October, he shared on social media that the course had saved his life and encouraged those who need it to try it. 
He also attended a 3-day religion-based retreat, where he got to focus on his mental wellbeing. Following that, he decided to eat healthier and begin exercising. Fans noticed on a slimmer version of Ant in a post of a work pic he shared on October 26. 
Six months into dating, Christina revealed she envisioned a long future. But that was not to last.  
The biggest takeaway for Ant from the course was understanding that he is in charge of investing in himself, and learning that he is worthy of recovery. 
The UK born star also acknowledged that the healing process is a slow one that should not be rushed, but that he was taking it on a step-by-step basis, saying: 
"Sometimes you feel like you're making daily progress, and then, from nowhere, your legs get taken out, and you feel like you start again." 
Ant and Christina's 2-year marriage was marked in December 2018. 70 of their family and friends were invited to their home in Newport Beach and were told they would be chartered to view the Christmas Boat Parade. 
They arrived at a surprise wedding with the couple exchanging vows at the altar. Six months into dating, Christina revealed she envisioned a long future with Ant and believed their children would be happy if the two tied the knot. That was not to last. 
These days, Ant is taking pleasure in his newfound fitness, exclaiming that he is fitter today than he was during his days of playing professional soccer. 
He begins his mornings chatting with his children, Amelia (17) and Archie (14), spending time with Hunter Hudson (1). He maintains a healthy diet and works out every day. He says also enjoys praying and showing gratitude for the things he has.