Inaugural Poet Amanda Gorman, 22, Reportedly Signs with Leading Modeling Agency
A week after becoming the youngest inaugural poet in the United States' history, Amanda Gorman reportedly signs with a leading modeling agency.
22-year-old Amanda Gorman engraved her name in the books of history when she became the youngest inaugural poet during the inauguration of Joe Biden as the President of the United States.
A week after her historic feat, young poet Gorman has added another accomplishment into her portfolio. The 22-year-old has reportedly signed with IMG models.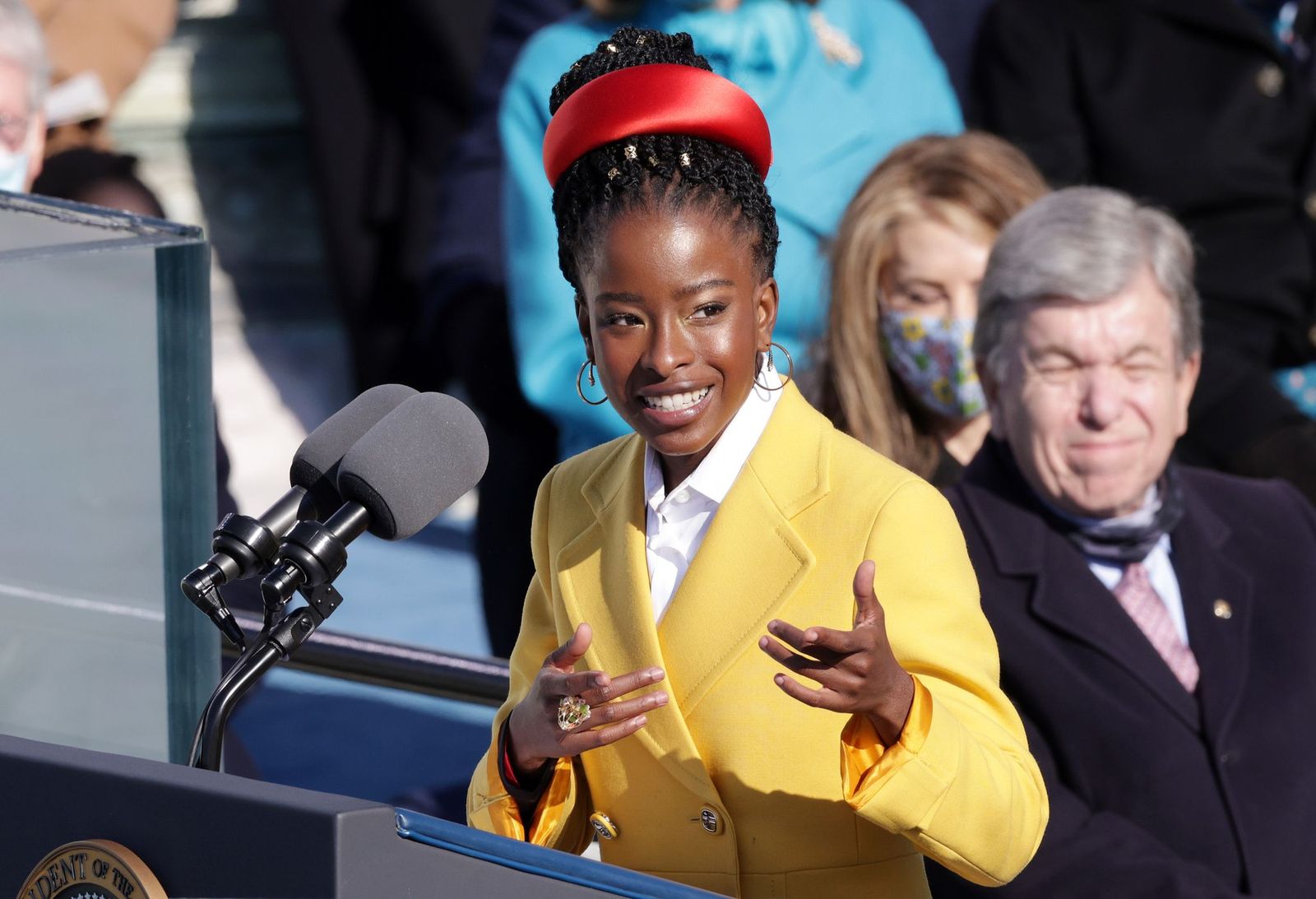 It is no surprise that Gorman had become a highly sought after personnel after showcasing her unique talent to the world when a new administration was ushered in. 
The ambitious 22-year-old has got herself a pair of safe hands to help build her public brand and secure her endorsement deals as she seeks to break more records.
The agency reportedly represents other stars like Gigi and Bella Hadid, Chrissy Teigen, and Naomi Osaka. Gorman's addition to their collection of stars shows how highly they think of her.
The Harvard graduate reportedly has her eyes set on the 2036 presidential election.
Everyone has enormous expectations of the 22-year-old after reciting her original work "The Hill We Climb" during the inauguration. Her recitation earned her a hug and pictures from leaders and icons in the country.
Past leaders Barack and Michelle Obama, alongside Bill and Hillary Clinton, made sure to take pictures with the girl who has her eyes set on great things.
Other big names took to social media to recognize her potential and pay tribute to her. Legendary show hosts Oprah Winfrey and Lin-Manuel Miranda joined in paying tribute to the rising star.
Her social media presence was not left behind in the worldwide acclaim she was gaining. On Twitter, she gained 1.4 million followers from a previous 7,000, a day after her recitation.
On Instagram, Gorman has over 3.1 million followers and counting. Everything about the American poet skyrocketed after her national appearance at the inauguration.
Gorman's call for unity and togetherness resonated with Americans who were coming out of the shock of the Capitol riot a few days before the inauguration.
Gorman, who was the first person to be named National Youth Poet Laureate in 2017, had the right words to suit the right occasion and meet the needs of Americans.
The Harvard graduate reportedly has her eyes set on the 2036 presidential election. The world and the nation will be looking forward to greater things from the lady who gave a clarion call for unity.