Tiny Harris' Daughter Zonnique Flaunts Thighs in Ripped Jeans a Month after Welcoming Daughter
Zonnique Pullins, the beautiful daughter of singer Tiny Harris, showed off her thick thighs in a gorgeous pair of ripped denim jeans several weeks after welcoming her first child. 
Zonnique Pullins has only spent a few weeks as a new mother, and she has never looked any better. With her head-turning sense of style, she has made it clear that she can balance fashion and motherhood. 
The new mother showed off her impeccable sense of style when she rocked a casual but stylish ensemble in a series of lovely photos posted to her Instagram feed.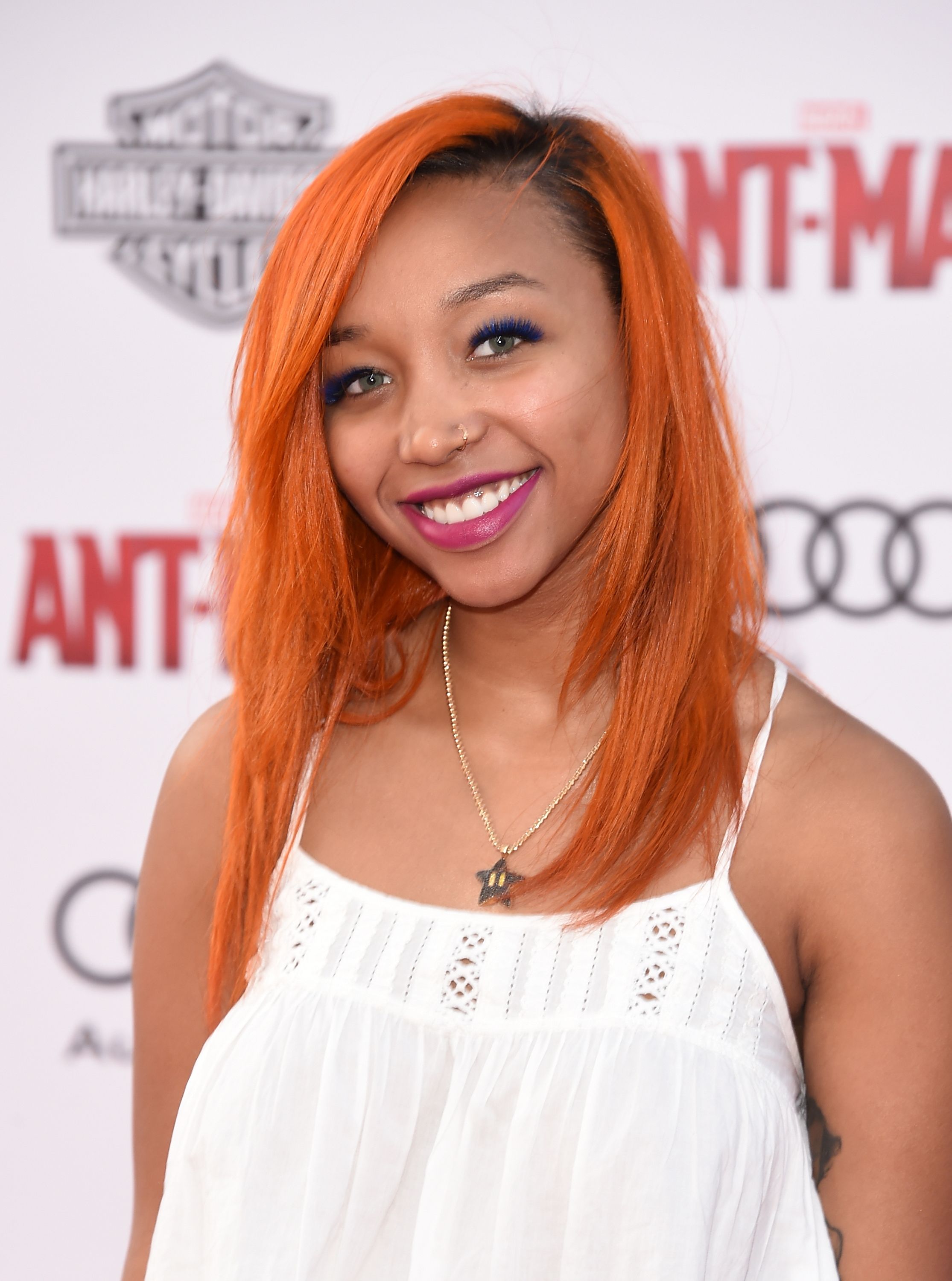 She wore a plain dark blue T-shirt, a blue pair of fashionably ripped jeans, and designer trainers. She combined the look with a simple pair of sparkling earrings and a matching custom-made neckpiece. 
Her gorgeous curly brown hair was packed to the top of her head, with a few strands twirling down her forehead and the sides of her face. The 24-year-old also had stunning makeup that completely accentuated her features. 
She was sitting on a chair by a patterned wall in what seemed to be a makeup session. In some shots, her leg was raised on the chair, giving a good view of her shoes.
The post comes roughly one month after Pullins welcomed her beautiful little girl into the world. She was born on December 16, and the proud mother's joy knew no bounds.
Harris quickly explained that Pullins was a well-rounded woman who knew what she wanted.
Her Fox Soul talk show "The Mix" immediately took to their official Instagram account to share the news with their fans and followers. It was revealed that the little princess arrived at 6:27 am and also weighed 8lbs, 8oz, and 21 inches.
Tiny Harris, Pullins's mother, also shared a heartfelt message confirming the baby's arrival. She gushed about how excited she was to have her very first grandchild and added that the baby looked exactly like what she dreamed. 
One week after the child's arrival, Harris and her husband rapper T.I opened up about the new experience with the family's latest addition during a candid episode of "The Mix."
When asked what they wanted the baby to call them, T.I explained that he wanted the child to form her own consciousness and call him whatever she deems fit.
However, his wife had a different idea, saying that she wanted to be called ZaZa or Honey. With this, it is clear that the 45-year-old is gearing up to be a perfect grandmother.
This is no surprise as Harris made it clear that she has all the love to give, especially when she came to Pullins' defense when the news of her pregnancy made rounds last year. 
Several fans criticized the talk show host, saying that she was too young to be a mother and that the father of her child, 24-year-old rapper Bandhunta Izzy, already had two kids. 
Harris quickly explained that Pullins was a well-rounded woman who knew what she wanted, and society had too many expectations that were far from the truth. She added that she was happy her daughter found someone to love. 
Several months later, the new mother and the proud grandmother are undoubtedly settling in perfectly with their ever-growing family. This goes to show that love and acceptance always win in the grand scheme of things.