Omari Hardwick's Wife of 8 Years, Jae, Flaunts Tattoos & Amazing Abs in a Pic during Her Workout
"Being Mary Jane" star Omari Hardwick's wife of 8 years, Jennifer "Jae" Pfautch, showed off her ripped body while sharing some wisdom about life in a post.
Actor and rapper Omari Hardwick's wife Jennifer "Jae" Pfautch has learned a thing or two about change, priorities, and commitment throughout her life, and she is willing to pass on the wisdom. 
In an Instagram post, the 40-year-old shared some words of motivation alongside a photo of herself looking fine as a dime. She was dressed in gym gear with a white sports bra and skimpy shorts.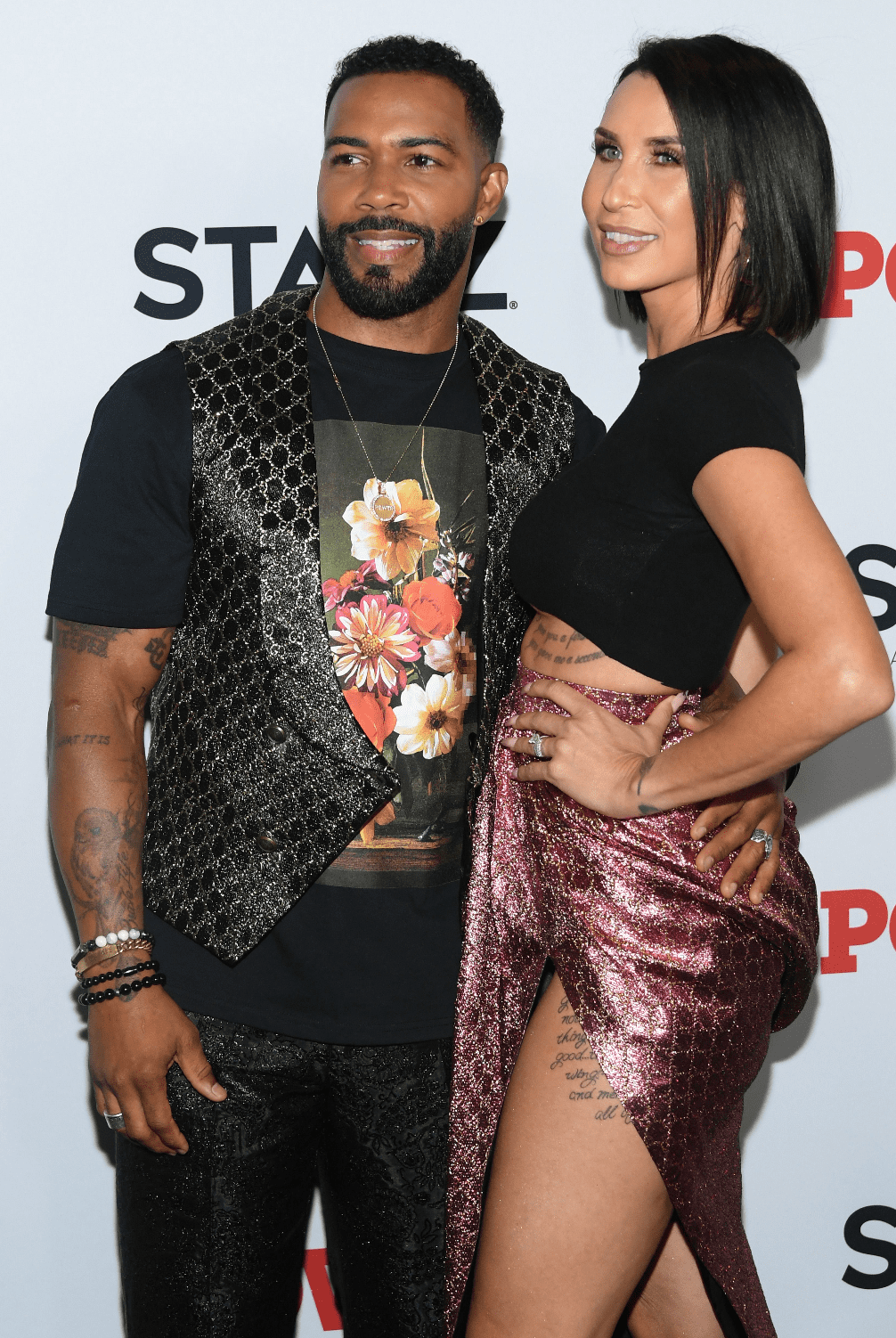 Her core and legs looked super-toned as she held up two resistance bands on her hands. She swore by them and raved about how they make her workout possible no matter where she is.
Pfautch started her long caption with a simple fact that a person's life reflects what they value. She said the kind of people you surround yourself with and where you spend your time determine how your life is. 
Sharing another nugget of wisdom on life, Pfautch reminded her fans that their life is a product of decisions they valued the most in the past. She further wrote:
"No room for guilt, only room for a shift when where you find yourself no longer serves what you now want."
Pfautch knows the value of self-love, especially for moms. She reached out to all the moms out there and reminded them to make time for themselves to set a good example for their children. 
The "Power" star once took to Instagram to defend his relationship in a now-deleted post. 
Pfautch hinted she and her husband were in a two-week quarantine in a foreign country, but they were not going to let it come between their commitments and goals. Lastly, she thanked Hardwick for leading by example. 
Pfautch and Hardwick make a powerful couple. They tied the knot in 2012 and are going strong since then. Just like her husband, Pfautch is also in the entertainment business and worked as a publicist in the past. 
Fans look up to Pfautch and Hardwick's interracial relationship, but they have had their fair share of criticisms. The "Power" star once took to Instagram to defend his relationship in a now-deleted post. 
The actor slammed the trolls who talked trash about Pfautch, saying they did not know anything about her. He also requested the haters to unfollow him if they cannot stand to see their photos.