Closer Weekly: Halle Berry, 54, Is in the Best Shape Emotionally and Physically Amid New Romance
Halle Berry is living her best life as she's got a new boyfriend and is in a good place in her life. A source recently opened up about how the actress is doing now that she's six years shy of turning 60.
Halle Berry is one of those celebrities that don't seem to age even though she's currently 54. She's also set to star in a brand new Netflix movie titled "Bruises," where she'll be seen boxing.
Besides acting in the film, the actress is also one of the directors. In a recent interview with Closer Weekly, the star opened up about her new role, and a source shared about how she's doing in her personal capacity.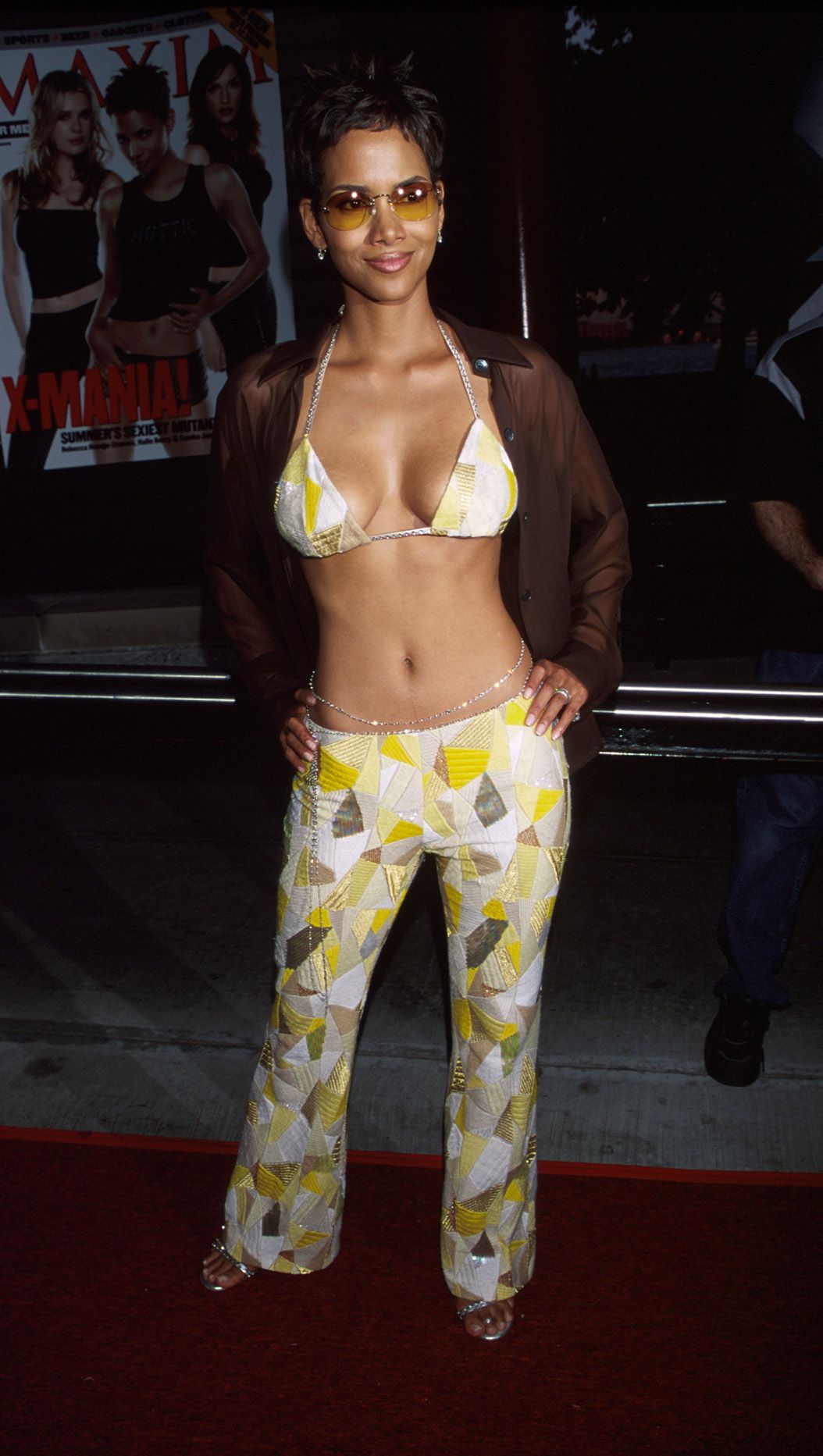 She explained to the publication that she ended up taking on the role of director because she felt no one saw the storyline she was seeing in her head. In one scene, she's seen with braids, a facial bruise, and boxing gloves.
Berry plays a character that is a mixed martial arts fighter. Speaking about her personal life, the Closer Weekly source revealed that the star felt the most peace with who she was and where her life was currently.
The insider, who is allegedly a friend of the "Monster's Ball" actress, added that Berry had two "amazing" children, was in love, and enjoyed her work. The source also explained:
"She's in the best shape of her life, both emotionally and physically."
The divorced star has had many years of relationship disappointments, including an ex that physically abused her. However, she seems to have picked up in the romantic front as she has a new man in her life.
Berry is currently dating Grammy Award-winning musician Van Hunt, 50. The singer also happens to be divorced, and he's a parent like the actress but with only a son, unlike the star who is a mother of two.
Peter Lee Thomas, Berry's trainer who got her in shape for her upcoming movie, described Hunt as an incredible man that he liked a lot. He told "Closer Weekly" that he was pleased the actress found love again.
Halle Berry noted how being a mother was one of the most important things in her life.
Thomas, who knew about the star's romance in August 2020, noted how everyone deserved to find love no matter how long it took. Berry's friend shared how her current relationship was probably her healthiest one ever.
The pal also stated how the James Bond franchise star was in a place in her life where she now knew what she wanted. The friend claimed Berry wasn't looking for a partner to fix her.
Instead, she wanted maturity, honesty, and "a little old-fashioned chemistry." Besides her romantic life, the star is also finding fulfillment in her children - daughter Nahla, 12, and son Maceo, 7.
The actress noted how being a mother was one of the most important things in her life. She explained how she encouraged her children to follow their dreams and tells them they can do anything they set their minds to.
The friend claimed the star was happy and open to change and growth in her life. She's currently in a spot where she sees each year as an opportunity for her to gain more wisdom.