Eddie Van Halen's Son Wolfgang Says He Misses Him in Heartbreaking Birthday Tribute to His Dad
This week would've been singer Eddie Van Halen's birthday and his son, Wolfgang, made sure to pay tribute to the star with a touching message and two adorable throwback home videos.
On January 26, 2021, the late Eddie Van Halen would've turned 66. Sadly, the rock star passed away at age 65 in October 2020 due to cancer, leaving his son, Wolfgang Van Halen, and ex-wife Valerie Bertinelli behind.
Taking to Twitter, Wolfgang honored his father's birth anniversary with two touching home videos. The first clip showed the 29-year-old rock star bonding with his father on September 9, 1994.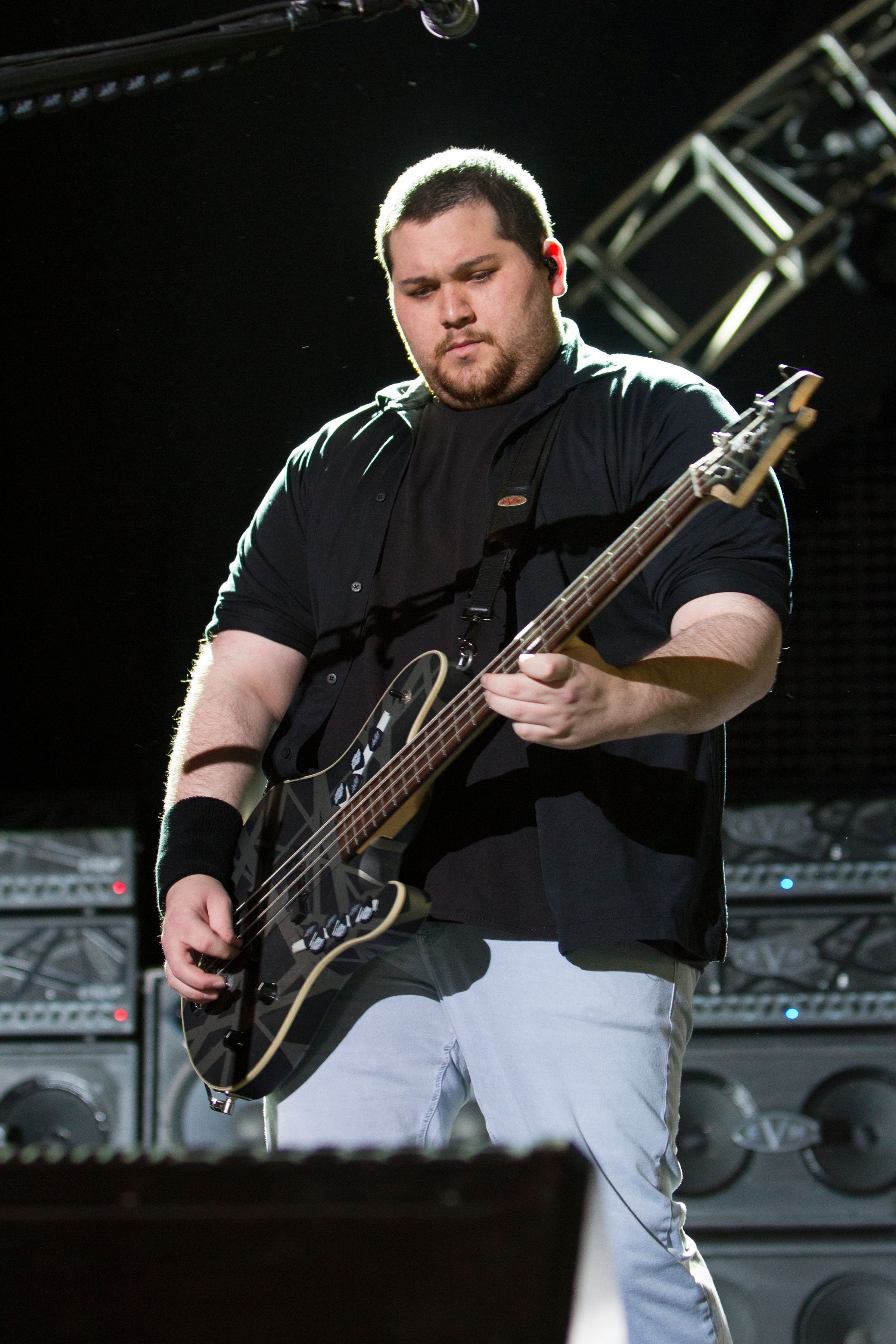 In the short video, Wolfgang was seen as a young boy playing in his family's yard with their pet dog. At one point, the rock star turned his focus on his son as they continued playing together.
For the caption, Wolfgang wished his late father a happy 66th birthday. He shared how he wished he could hug his father and have a chance to celebrate the day with him.
Wearing his heart on his sleeve, the bandmate also revealed how much it hurt that he missed and loved his father. He explained how the yearning was so bad that he didn't even know how to express it in words, adding:
"I've been doing my best to hold it together…"
However, Wolfgang confessed how tough it was to be left behind without his father. In the second video, he was seen indoors with Eddie a few months later on Christmas Eve on December 24, 1994.
Eddie's ashes were given to Wolfgang who was expected to scatter them in the Pacific Ocean.
The pair were recorded alongside each other when the rock star was in his late 30s. Eddie was heard using his son's nickname calling the little boy "Wolfie" and himself "daddy."
The surviving Van Halen band member admitted that no second went by where his father wasn't on his mind. Wolfgang confessed that the day being his father's birthday made it no different before noting:
"Love and miss you beyond words, Pop."
Happy 66th Birthday, Pop.

I wish I could give you the biggest hug and celebrate it with you. I love and miss you so much it hurts. I don't even know how to put it into words.

I've been doing my best to hold it together, but goddammit it's really tough being here without you. pic.twitter.com/U2Bzzgoyam

— Wolf Van Halen (@WolfVanHalen) January 26, 2021
This wasn't the first time the guitar player shared his late father's throwback photos and videos since his death. Eddie was well-known for his guitar techniques, impressive tapping, and his shredding in Van Halen.
The late legendary rock star's body was cremated 22 days after he died on October 6, 2020, according to "TMZ." His ashes were given to Wolfgang, who was expected to scatter them in the Pacific Ocean.