RHOA's Porsha Williams Shows Toned Buttocks in Tight Leggings While Working Out with Dumbbells
"The Real Housewives of Atlanta" star Porsha Williams got her workout groove on in a new video she shared with her fans on Instagram, showing off her backside in tight leggings. 
Reality television star Porsha Williams gave her fans a glimpse of her workout session in a new video she shared on her Instagram page on Wednesday. 
In the clip, the 39-year-old was clad in a white T-shirt and tight leggings that put her sexy figure on display. She completed her look with nude and white sneakers and a black face cap. She also wore a black facemask.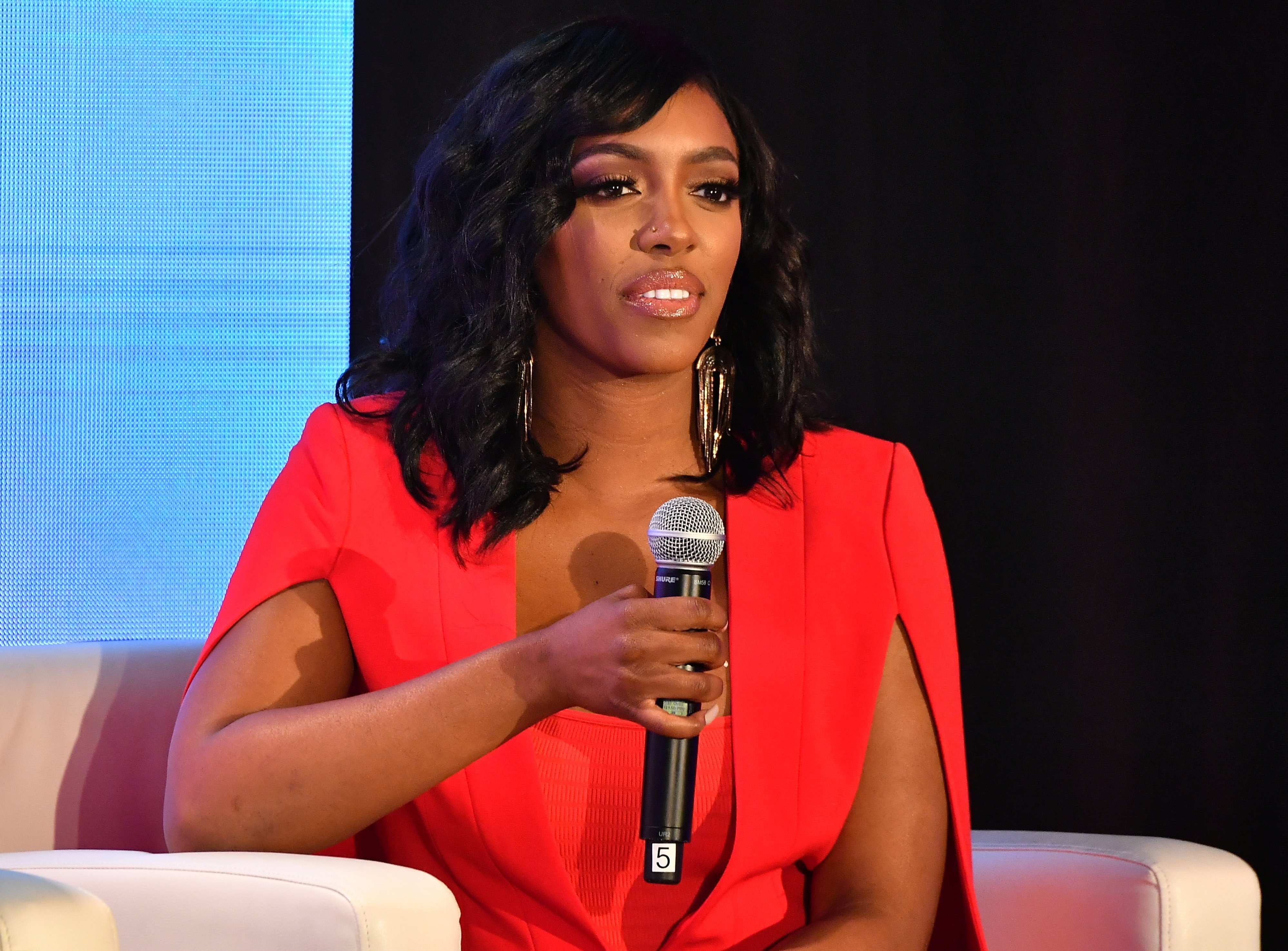 Williams performed some dumbbell routines in the video as she held two orange dumbbells and performed squats, sit-ups, and lunges while holding them. 
The video ended with Williams, who had AirPods on, running on a treadmill, putting her gorgeous backside in full view as she did. Vedo's song, "You Got It," played in the video's background. In her caption to the post, Williams wrote: 
"This thang heavy gaaaaaat dang? Trainer ?? @iamtherealdp Song: @vedothesinger ( Thank you we needed this anthem) #BossUp."
Williams' fans were wowed by her figure in the video, and many of them gushed over her in the post's comment section. One fan said her backside is plump, while a second fan shared a similar sentiment. 
A third person noted that Williams is a beautiful woman with gorgeous features, while a fourth fan said that her summer body is coming through. 
The couple has been engaged twice and has ended their relationship twice, with the most recent happening in late 2020.  
It is not surprising to see Williams in rich workout form, given her revelation in her post in May last year that she had gained 12 pounds amid the quarantine. 
In the post, she shared a picture of herself wearing the same outfit before quarantine and after quarantine, showing that she had indeed gained some extra weight. 
Williams is never shy about opening up about her weight and letting her fans in on how she lost her baby weight following the birth of her daughter, Pilar Jhena, in March 2019. 
In June 2019, the "The Real Housewives of Atlanta" star revealed that she was taking her time when it came to shedding her baby weight and was enjoying every step of the experience and did not want to cloud it by worrying about her size. 
In 2017, a candid Williams also shared details about her size when she shocked her fans by revealing that she was a baby vegan. The RHOA star later confessed that she weighed 175 pounds before deciding to start a vegan lifestyle. 
Williams shares her daughter with Dennis Mckinley, with whom she had a topsy turvy relationship. The couple has been engaged twice and has ended their relationship twice, with the most recent happening in late 2020. 
However, McKinley made a rare appearance with Williams after their breakup on RHOA's last episode when he dropped her off as she prepared for a group trip with her friends. 
Fans wonder if McKinley's gesture is a sign that he and Williams are on a reconciliatory path. Only time will tell if the couple will get back together again for the third time.