Vivica Fox Sets Hearts Racing Rocking a Sheer Gucci Top with Ripped Skinny Jeans (Photos)
Hollywood star girl Vivica Fox gave her fans good reasons to trip over her beauty with a series of stunning pictures she recently shared on her Instagram.
Fans of Vivica Fox have a plethora of reasons why they love her. From her incredible acting skills to the gorgeous and spicy views she provides them, Fox knows how to get the attention of her loved ones.
True to her style, the 56-year-old looked all shades of beautiful in a couple of pictures she shared to warm the hearts of her 1.5 million Instagram followers.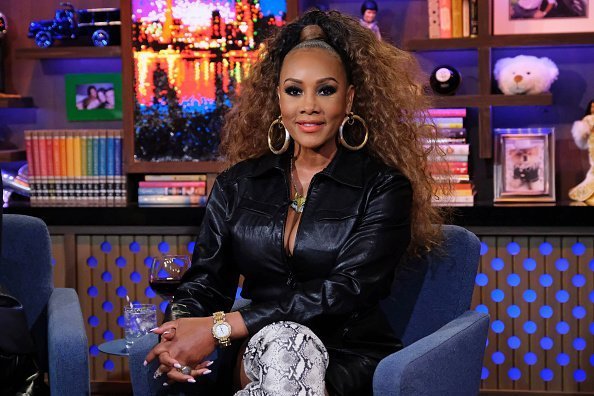 From her outfit to her style, Fox looked incredible. The actress rocked a see-through net shirt over a black bra with a black Gucci belt to cinch her waist.
The 56-year-old beauty wore a pair of white ripped jeans to add some edginess to her look and a couple of black-heeled boots. Her fans were captivated by her style and overly impressed by her incredible body.
Taking to the comment section of the post, one fan remarked that the actress looked incredible while a second fan gushed over her ageless beauty. 
It will not be the first time in recent days that the "Independence Day" star would set her fans ablaze with a couple of breathtaking pictures. During a holiday trip, Fox always fed her fans' eyes with eye-opening pictures. 
She revealed that the rapper had intended to propose to her before their spat.
Fox shared a picture of her rocking a one-piece swimsuit while on vacation in Tulum. Her different pose gave her fans more than a glimpse of her age-defying beauty.
Although she does not have a child, Fox still enjoys living the good life. The actress has no problem when it comes to falling in love and making herself happy.
Over the years, Fox has tried to change her dating strategy. The actress confessed that in her younger days, she dated guys with more physical appeal.
Now she intends to get to know her guys better before giving them the green light. She believes that everyone has something unique to be discovered.
One of the men she was famous for dating is star rapper 50 Cent. The duo was recognized during their time together for their many public feuds.
Fox reflected on her relationship with the rapper in an interview with Wendy Williams and revealed that the rapper had intended to propose to her before their spat.
During the interview, Fox said she was not against the idea of giving him another chance if the opportunity came up and admitted that she was still attracted to him.