Fantasia Displays Legs Rocking Short Jumpsuit, Boots & Jacket in Black & White Pic with Husband
Fantasia Barrino is not a slacker when it comes to selecting the right outfits to accentuate her body. Recently, she opted for a short jumpsuit, boots, and jacket that left her legs on display in a black and white picture with her husband.
Fantasia Barrino, 36, is known as an "American Idol" alum. She participated in the show as a young adult many years ago and emerged the winner. Since then, she has established a sound reputation in the entertainment industry.
Recently, this seasoned singer who now co-runs a talk show alongside her business tycoon husband, Kendall Taylor, shared an interesting black and white photo via Instagram.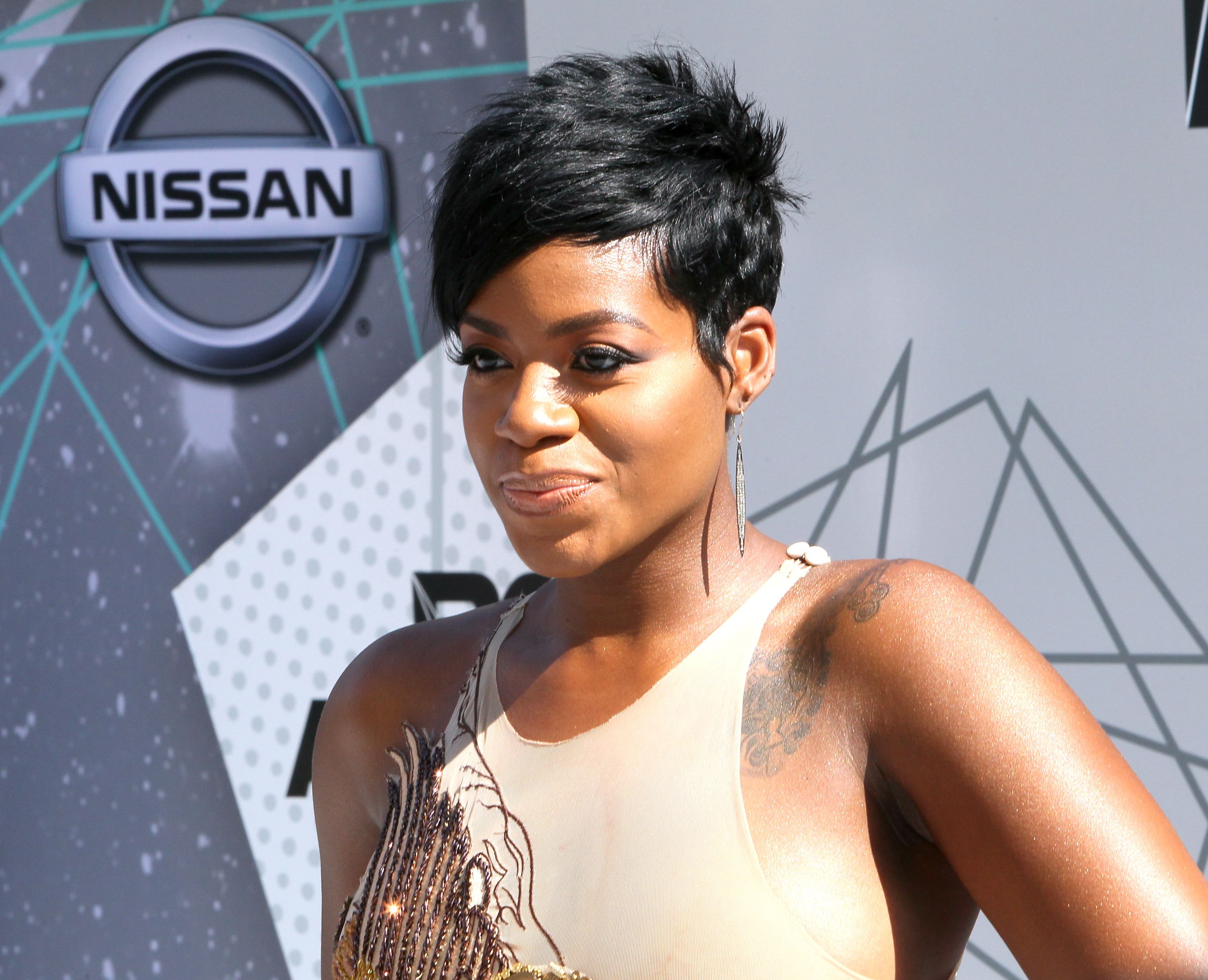 In the post that featured the two lovebirds standing apart, Barrino was styled in a black jumpsuit, matching knee-high boots, unbuttoned jackets, and a mono strap bag.
The singer confidently rocked her signature short hairstyle. Although it was not sure whether she had makeup on or not, fans still could not help but notice the sleek sunshades that rested firmly on her face.
Taylor, on the other hand, dressed in a sleeved shirt, jeans, and a face cap. The words, "I DON'T LOVE U ANYMORE!" were plastered boldly on the image.
However, the caption that followed showed the entertainer charging her fans to tune in to the couple's online show that focused on relationships. It read:
"Click the link in our bio today and sign up to see our @taylortalkslive every Tuesday night @8pm."
This post comes a few months after Barrino revealed her pregnancy online. She has been married to Taylor since 2015, and the couple had confessed about their struggles of getting pregnant since then.
Though the entrepreneur already has a son, Treyshsun, and is a grandad, while his wife is a mother to two kids, Zion Quari, and Dallas Xavier, from past relationships, hearing news of their new baby on the way made them joyous, and they shared it with their fans.
The 36-year-old Barrino shared her testimony online and credited God with changing her fertility story even when all hope was lost. In a shared outdoor photo showing the actress carrying a red bag, as she posed in a white shirt and jeans, she wrote:
"God I Want To Thank You! You Gave Us A Seed even when the Doctor said that one of my Tubes was Closed you said Different."
The expectant father soon showed off his excitement by posing with a Dior baby bag. He showered a few lines of praises to his wife as well.
One interesting thing about this celebrity couple is their declaration of love for each other online. A glance through Taylor's Instagram page shows him gushing regularly on his sweetheart who he often calls "Queen."
Barrino is no different as she has also admitted her love and admiration for her husband. Before her marriage, she went through depression and public ridicule following some legal troubles.
This was around the time that she met her prince charming who she claimed saved her. Within a few months of friendship, the ball game changed. They proceeded to the altar and bound their relationship.