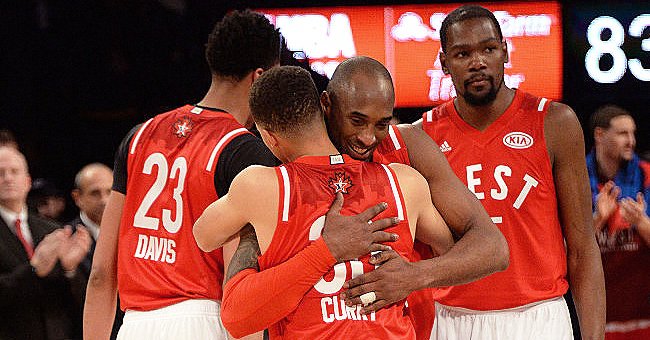 GettyImages
Stephen Curry Mourns Late Kobe Bryant & His Daughter Gigi as He Sends Blessings to Their Family

NBA star Stephen Curry sent out a touching message to the late Kobe Bryant and his daughter Gianna during the first anniversary of their death. He also sent blessings to the families of the deceased.
It has been a whole year since the tragic death of world-class basketball player Kobe Bryant and his daughter Gianna. The loss of the gems alongside many others in the helicopter crash rocked the whole world, and till today many are still reeling from the tragedy.
On their first death anniversary yesterday, several fans, friends, and basketball stars alike opened up about their grief and sent out heartfelt tribute messages in honor of all the deceased.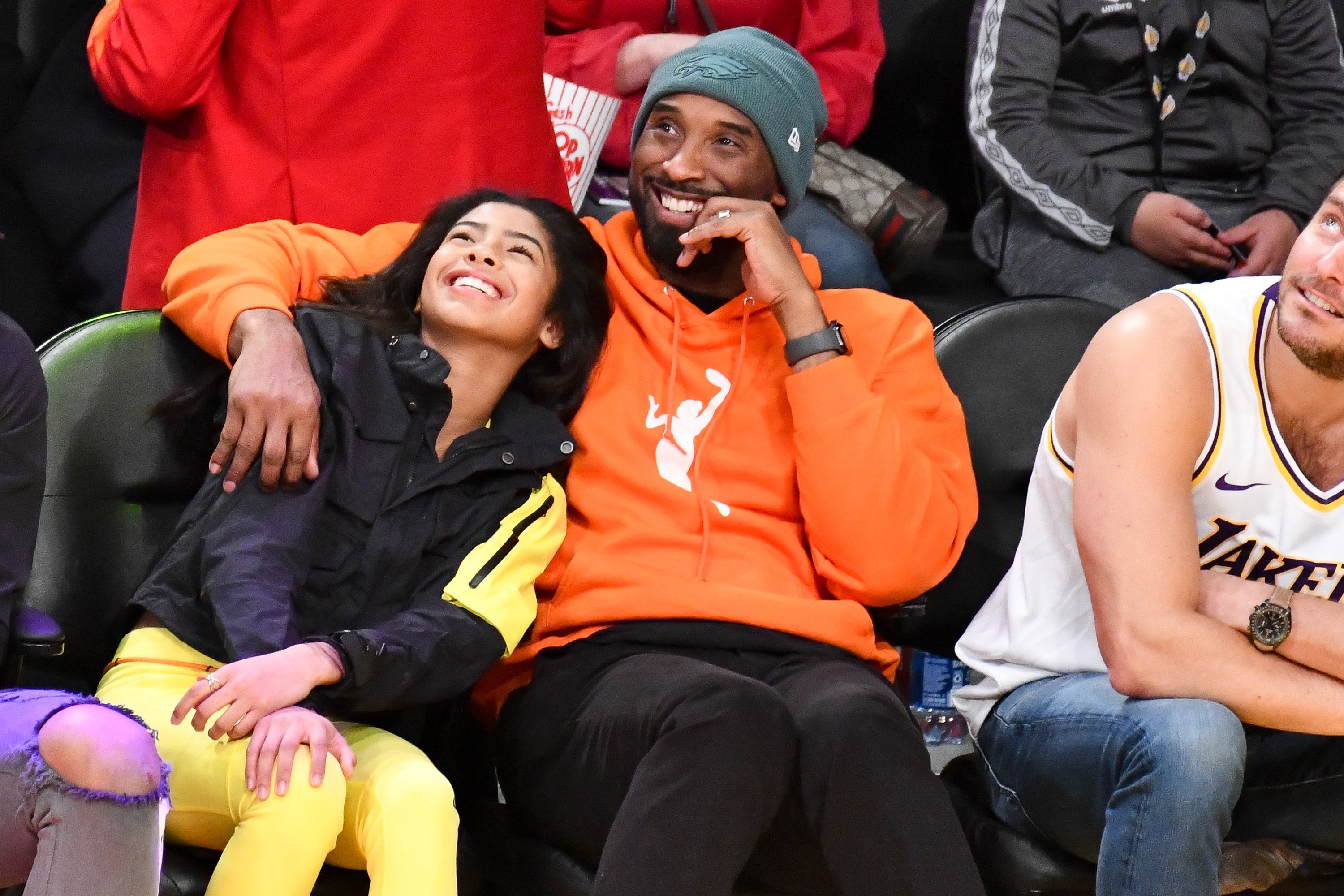 Kobe Bryant and his daughter, Gianna, pictured enjoying a basketball game between the Los Angeles Lakers and the Dallas Mavericks, 2019, California | Photo: Getty Images.
Stephen Curry was one of the many players who honored Bryant with his heartfelt post on his Instagram feed. It was an old photo of him and the late star sharing a hug during the 2016 All-Star game.
The photo was followed by a brief message from the 32-year-old where he revealed that he was thinking about Bryant and Gigi. He also sent his blessing to the entire families of those who died in the crash.
Posted just hours ago, the post has received over 800,000 likes and nearly 2000 comments from fans and followers. Several of them also sent out their heartfelt messages in Bryant's honor.
Less than a week before, Curry also opened about his first encounter with the late athlete during a game. It was a pre-season game during his rookie year, and as he matched up against him, Bryant gave him a dismissive, disrespectful look.
He explained that they understood that basketball meant so much to him, and he pushed the game to new heights.
He further explained that Bryant eventually warmed up to him years later when he gave him a little pat on the back after an impressive gameplay.
He then added that in terms of legacy, the icon was definitely inspiring as he was their generation's Michael Jordan in terms of iconic moves. The interview comes nearly a year after Curry opened up about the late athlete's impact on the lives of his team members.
He explained that they understood that basketball meant so much to him, and he pushed the game to new heights. He added that they were all better for it for sure.
Further honoring Bryant, Curry changed his Twitter profile photo to a shot of him and the icon. He also wrote on his Instagram that their faith was being tested as he had so many questions. However, he thanked the late star and prayed that he and Gigi rest easy.
Curry's wife, Ayesha, also posted a picture of the father and daughter and prayed for God's protection over the family. She added that she had no words to describe what she was feeling and further sent out prayers to the families involved.
Besides Bryant and Gigi, the others who were tragically killed were the pilot Ara Zobayan, baseball coach John Altobelli, his wife, Keri, and their daughter Alyssa. Also, basketball coach Christina Mauser, Sarah Chester, and her daughter Payton.
It was revealed that the helicopter crash had been so brutal that they were killed immediately as they hit the ground. With such a gruesome revelation, one can only hope they did not suffer too much in those final moments.
Please fill in your e-mail so we can share with you our top stories!