See How Grown Eminem's Daughter Hailie Jade Looks in Glasses as She Debuts Funny TikTok Video
Eminem's daughter Hailie Jade stunned her fans with a funny debut Tik Tok video where she looked cute in glasses. Fans are amazed by how grown she is.
Legendary American rapper Eminem rose to fame in the 90s with his insightful lyrics on his life and family. The rapper had a habit of featuring or rapping about his little girl, Hailie Jade.
Over the years, fans have forgotten much detail of the famous rapper's little Jade, but a recent Tik Tok video she posted showed them just how grown up she is.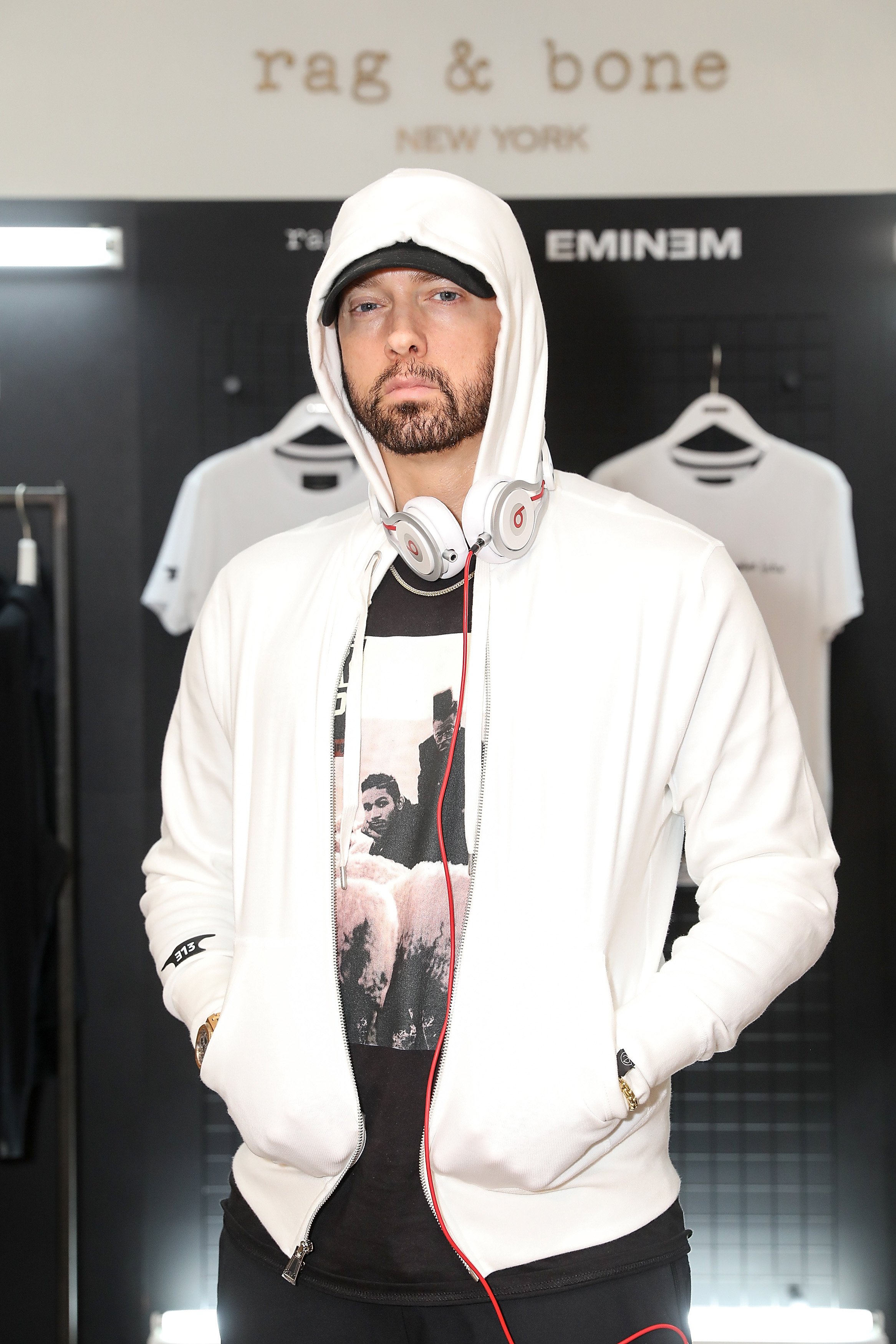 The 25-year-old youngster made her debut on the social media platform, and from the funny video she shared, one can tell that Jade is still learning how to navigate the app.
Jade got fans rolling with laughter with the "how to use TikTok" learning experience video she made. The 25-year-old revealed that it took her 2 hours to complete the goofy clip.
While some fans found the video funny, others were amazed at how grown up she is. One fan jokingly said that he thought she was still a kid! Jade's growth is not just in size but also in style.
While Eminem enjoys a solid relationship with his daughter, the same can not be said of his relationship with his mother.
The 25-year-old showed via the video that she also has a calm sense of fashion. Jade looked beautiful, rocking a beige turtleneck sweater and black-rimmed glasses, which gave her a nerdy look as she tried herself on the site.
While she is a newbie on Tik Tok, Jade has a strong presence on Instagram and impressive followership. The 25-year-old never fails to impress her fans in that space.
Recently, Jade added color to her fans' day with a beautiful picture she shared where she looked stunning in a cream-colored beanie hat and a black leather jacket.
It was not just her beauty that made the post standout but the uplifting message she shared with her fans. Jade, who boasts over two million followers, reminded her fans that they had the power to make their day right.
Her incredible growth as a woman has left her famous father proud of her. In a post, iconic rapper Eminem spoke of how proud he is of his little girl and seeing Jade do her thing.
The famous American rapper revealed that he was proud that his daughter had graduated from college. He also revealed that she had no kids but has a boyfriend.
While Eminem enjoys a stable relationship with his daughter, the same can not be said of his relationship with his mother, Debbie Nelson. The duo is reportedly estranged.
The rapper once accused his mom of abusing him during his younger days. However, during an interview, Nelson revealed that she hopes that their relationship will be better, a situation his fans would love to see.