Tiny Harris Slams Friend Sabrina Peterson after Accusing Husband TI of Holding Gun to Her Head
Tiny Harris cracked down hard on her friend Sabrina Peterson who accused T.I. of holding a gun to her head in front of her children.
Tiny Harris, the wife of rapper T.I., took to Instagram to call her friend, Sabrina Peterson's bluff about T.I. holding a gun to her head in front of her children. In the post, Harris said:
"Hold up... He was just uncle 2 years ago ... ?now when did you say my husband assaulted you? Did you change your mind or change it back?"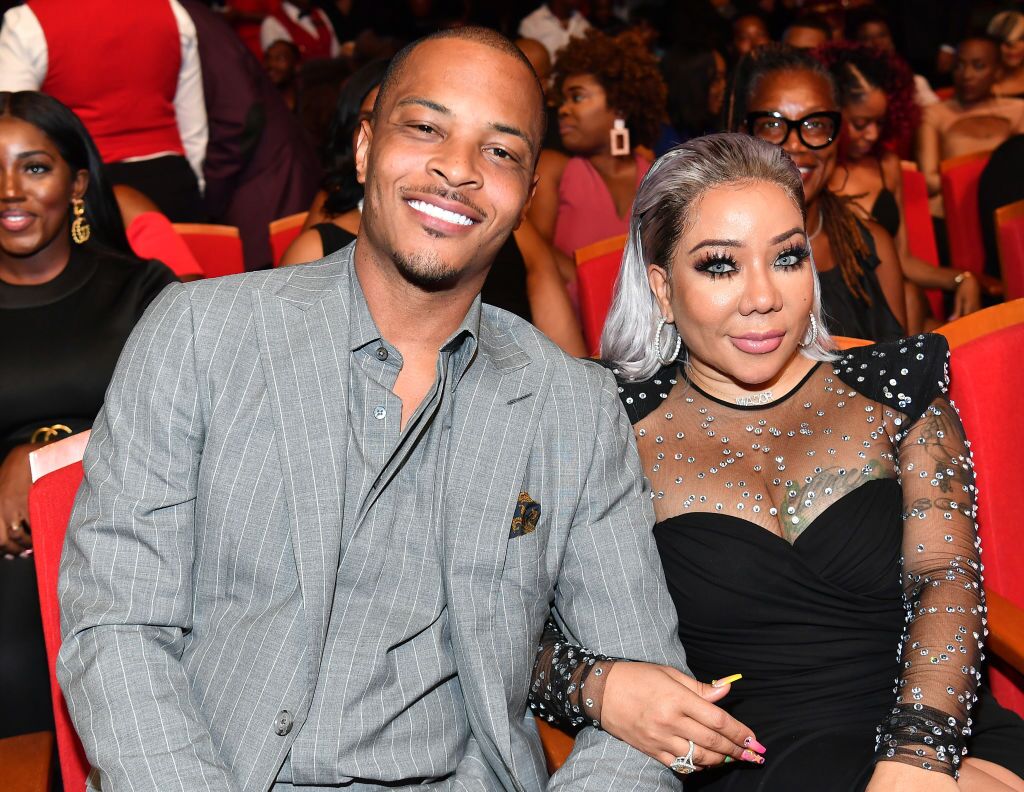 She continued by asking what was wrong with Peterson as she was confused about all the unnecessary allegations that were being made against her husband. Harris also warned her saying:
"Stop Harassing My Family. You strange. Everybody know you been special (face slicing seminar lady). Please Get help. But LEAVE US ALONE‼️[sic]?."
Alongside the caption, Harris shared a picture from Peterson's social media page that showed T.I. laughing and posing with her two sons.
The next was a screenshot from a video where Peterson had called T.I. "Uncle" and claimed that the people one debated with were also the people that would save a person in reference to T.I.
Despite the allegations, T.I. has not made any public statement.
The last media in Harris' post was a 20-second video of T.I. and some other people gathering around a little boy who was crouching. The team could be heard encouraging the little boy, and all these were from Peterson's Instagram page.
The comments section of Harris' post was filled with concerns from those who loved the Harris family. Most expressed that there was something Peterson wanted, while others felt she was acting irrationally. Someone commented saying:
"When the hate don't work, they start telling lies. Sabrina need to fall back off your husband & you. This was so random. Clout is one helluva drug..."
While some sided with Harris and T.I., some people believed that the matter needed to be sorted out amicably as they all used to be friends, and Peterson's allegations might be true.
Peterson had earlier accused T.I. of being a violent person and pointing a gun to her head in front of her kids in an Instagram post. She tagged the Atlanta Mayor, Keisha Lance Bottoms, and warned her against making T.I. the voice for abuse victims.
Peterson reiterated her stance in the comments section, this time adding that T.I. had pulled the gun on her head when she was beating up his female assistant, who treated Harris like a slave.
Despite the allegations, T.I. has not made any public statement, and even the mayor of Atlanta, whom she directed her message to, has not given a reply to the accusations she made.
Harris and T.I. have been married for almost a decade, and although the couple has had their ups and downs, they are still waxing strong in their love and support for each other while ensuring they keep doing right by their kids.