Malika Haqq's Adorable Son Ace Looks Stylish Rocking Burberry Outfit in a Lavish Black Toy Car
Malika Haqq's son Ace is growing up so fast and his doting mom has been melting hearts by posting the most adorable glimpses into her baby boy's life.
Khloé Kardashian's BFF actress Malika Haqq is head over heels in love with her son Ace Flores and shared the cutest snap of the tiny fashionista for fans to gush over on her Instagram Stories.
In March 2020, Haqq and ex-boyfriend O.T. Genasis welcomed their baby, and now he is just weeks away from celebrating his first birthday. Proud mom Haqq has been sharing each milestone, and of course, each miniature designer outfit.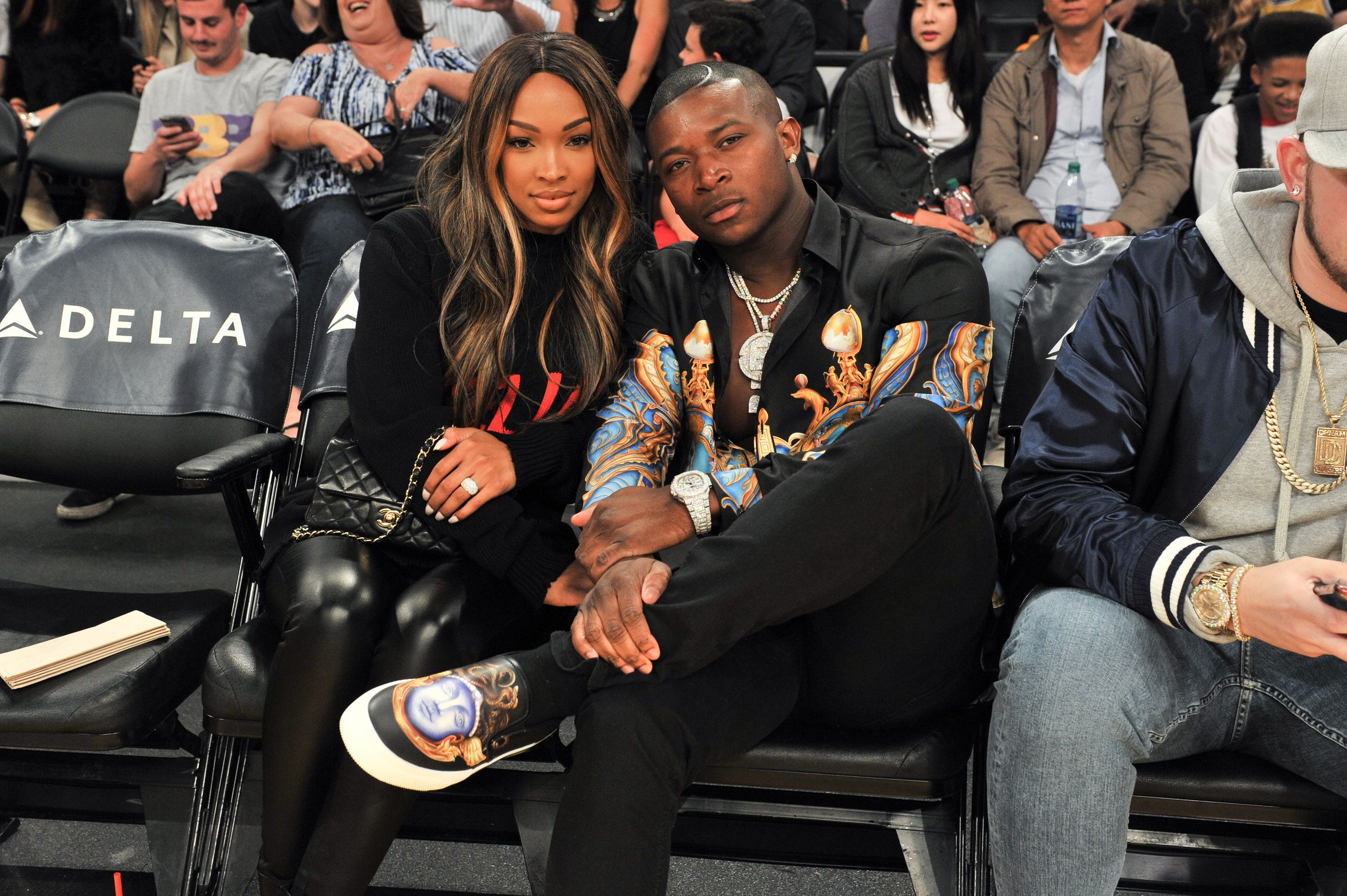 LITTLE FASHIONISTA
In a recent post on Instagram Stories, Haqq had fans raving over a photo she shared of little Ace, now 10 months old. In the snap, Ace is sitting in a spiffy black toy car, and his co-pilot is a big fluffy caramel teddy.
But what struck fans was the little fashionista's outfit. Ace was spiffy in a Burberry jumpsuit emblazoned with the words "BURBERRY LONDON ENGLAND," particolored with white and the famous brand's signature caramel plaid.
Haqq and her identical twin sister Khadijah Haqq first became known for their role in the 2005 teen superhero movie, "Sky High."
Ace is tricked out in a little hat, made in the same matching plaid, and around his waist, he wears a slim black leather belt embossed with silver studs. The fly baby outfit is accessorized with a gold chain.
It looks like Haqq is determined to make Ace a fashion icon before his first birthday, and she and Ace have already modeled mommy-and-me outfits by Pretty Little Thing and Fendi.
WELCOMING ACE
Haqq first announced Ace's impending arrival in September 2019, just months after she broke up with his dad, rapper Genasis whom she'd dated on and off for over two years.
Her unexpected pregnancy was a joy and a blessing to both, but Haqq and the rapper decided to remain apart and co-parent their baby amicably. Ace arrived in March 2010.
CO-PARENTING WITH O.T. GENASIS
Since his birth, Genasis and Haqq have been raising their precious baby together, but there are things the actress has revealed that are not the rapper's "thing," like assembling cribs.
She revealed that she would have to hire herself a handyman to put little Ace's crib together since daddy Genasis wasn't handy with a toolbox -- but he's bound to rap an ultra-cool lullaby.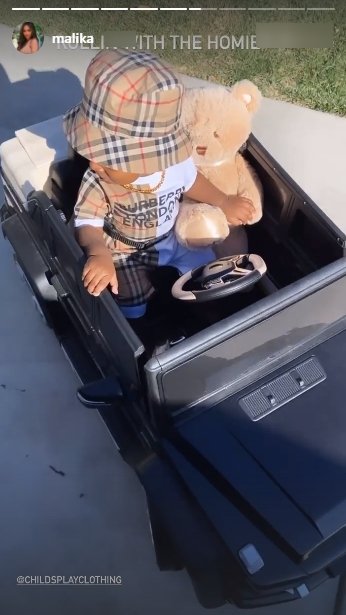 FAMOUS BFF
Haqq and her identical twin sister Khadijah Haqq first became known for their role in the 2005 teen superhero movie, "Sky High," and since then the actress has achieved celebrity status due to her decades-long friendship with Kardashian.
Haqq has been featured in "Keeping Up With The Kardashians," and in Kardashian's spinoff, "Khloé & Lamar." Haqq and Kardashian have stood by each other through thick and thin, breakups, divorces, and pregnancies. Truly BFFs.